Defence Minister Harjit Sajjan and Science and Sport Minister Kirsty Duncan both have new regional affairs advisers in their respective offices.
Mr. Sajjan recently named Simon Gilbert to take over as his new special assistant for Quebec regional affairs, filling a role vacated by Anthony Di Carlo in March.
Mr. Gilbert has been working in Mr. Sajjan's ministerial office since January 2018 and up until recently was assistant to the minister's parliamentary secretary, Liberal MP Serge Cormier. He's also a former parliamentary assistant to Liberal MP Yves Robillard, who's represented Marc-Aurèle-Fortin, Que., since 2015.
He's a good fit for Mr. Sajjan's office, given his background as an infantry soldier in the Canadian Armed Forces in Quebec in 2014 and 2015.
With a bachelor's degree in political science from Laval University under his belt and a master's in public administration from the University of Quebec, Mr. Gilbert also has plenty of campaign experience, including serving as campaign director to Liberal candidate Yvon Boivin's ultimately unsuccessful bid to unseat NDP incumbent Robert Aubin in Trois-Rivières, Que., in 2015. While in university, he was active with the school's Young Liberals association.
Zita Astravas is chief of staff to Mr. Sajjan.
In Ms. Duncan's office, Pierce Collier has been on the job as the minister's new special assistant for Atlantic regional affairs since mid-April. Previously, John Hearn filled this role in the office, along with serving as a parliamentary affairs adviser, but he left for a job in Infrastructure and Communities Minister François-Philippe Champagne's office at the end of February.
Mr. Collier is a former assistant to Liberal MP Nick Whalen, who represents St. John's East, N.L., having started off in the MP's constituency office before moving to Ottawa to work for Mr. Whalen on the Hill last fall. He studied for a bachelor's degree in political science and government at Memorial University of Newfoundland and while in school was active with the Young Liberals of Canada, including most recently serving as president for its Newfoundland and Labrador chapter.
Anne Dawson is chief of staff to Ms. Duncan.
Public Safety Minister Ralph Goodale has hired former intern Kylie Phillips to work in his office as a special assistant, as of May 10.
A recent graduate from the University of Saskatchewan, where she studied for a bachelor's degree in political science, Ms. Phillips previously interned in Mr. Goodale's office over the summers of 2017 and 2018. Mr. Goodale is the Liberal MP for Regina-Wascana, Sask.
She's also a former assistant to Saskatoon city councillor Zach Jeffries and was president of her university's Young Liberals of Canada association while also being active on its student council, most recently as chairperson.
Marci Surkes is chief of staff to Mr. Goodale.
Meanwhile, the ministers' regional office (MRO) in Winnipeg has some new blood, with Naline Rampersad having started as a special assistant at the end of April.
A former contract communications specialist for the CBC in Winnipeg, Ms. Rampersad previously spent more than a decade working for the now-former NDP government in Manitoba, including a year and a half as director of communications to former premier Greg Selinger ending in May 2016, as noted in her LinkedIn profile.
She used to work on the Hill as a communications director to the heritage minister in the Liberal government of former prime minister Jean Chrétien.
She's also a former press secretary with the Assembly of First Nations and a former reporter with the Manitoba Television Network. She studied journalism at Red River College.
Mr. Rampersad's hiring follows the recent promotion of Rebecca Parkinson from special assistant in the Winnipeg MRO to manager of regional affairs for the West and North. Ms. Parkinson first joined the MRO team in May 2017 and is a former assistant to International Trade Minister Jim Carr in his capacity as the Liberal MP for Winnipeg South Centre, Man., having earlier run Mr. Carr's successful 2015 election campaign.
Also currently working in the Winnipeg office is senior adviser Bill Balan.
There are 16 MROs across Canada, which are set up to support all cabinet ministers with local logistics planning, outreach, and the like. The others are in Vancouver, Calgary, Edmonton, Regina, Toronto, Kitchener, Montreal, Quebec City, Halifax, Fredericton, St. John's, Charlottetown, Iqaluit, Yellowknife, and Whitehorse.
Conservative Leader Scheer nabs two from Ontario's Doug Ford
A couple of Ontario Premier Doug Ford's top staffers are headed down Highway 401 to Ottawa to help out Conservative Leader Andrew Scheer in the lead-up to this October's federal election.
The Progressive Conservative premier is losing his deputy director of communications, Veronica Green, and media relations director Simon Jefferies, as noted by their colleague in the premier's office, executive communications director Laryssa Waler, last week.
"Premier Ford is glad that leading into a critical election period, Mr. Scheer's office will have the skills and support of two all-stars from our team," Ms. Waler was quoted as saying in The Globe and Mail.
Mr. Ford and Mr. Scheer have been singing from the same songbook against Liberal Prime Minister Justin Trudeau on issues such as carbon pricing.
While the two new recruits are expected to join Mr. Scheer's office this spring, the office said last week it didn't have any new employees to report at that time.
Ms. Green has some experience in the Ottawa bubble, having worked in 2014 and 2015 as a junior communications officer for Public Safety Canada and a junior policy officer for Transport Canada as well as an intern with the polling firm Nanos Research. More recently, she was a strategic communications consultant with Blueprint Public Relations in Toronto in 2017 and 2018, according to her LinkedIn profile. She studied for a master's in journalism from Carleton University.
Mr. Jefferies has worked several years with the Ontario PCs, starting out as an intern in 2015 for caucus services, and then as a communications/rapid-response adviser for a couple years before becoming a press secretary in the PC leader's office as official opposition leader up to the June 2018 election that brought the party into power with a majority government.
He also helped out the Nova Scotia PCs during the province's 2017 election, which the Liberals ultimately won with a majority.
Mr. Scheer's office has also made some changes to its digital media team after the recent departure of digital media assistant Kristin Ariss.
Ms. Ariss had been working for the Conservative caucus since December 2018, having been hired on that month to replace Leslie Kellestine after she was promoted to assistant manager of digital media. Ms. Ariss studied for a diploma in TV and event broadcasting at Ottawa's Algonquin College.
Already, Brittany Mathison has been hired on to replace her as a digital media assistant. Ms. Mathison studied for an undergraduate degree in political science and government and psychology at Calvin College, a Christian college in Grand Rapids, Mich.
Harrison Ruess is associate director of digital media in the Conservative leader's office, while Ingrid Neubert is manager of digital media, Marc Lemire is manager of digital production, Erika Lee is a digital production coordinator, and Joel Hansen and Zachary Shank are graphic designers. Brock Harrison is director of communications to Mr. Scheer.
In another recent addition, Emily Gilroy has been hired as a new Conservative caucus liaison and regional adviser for the Prairies. Previously, Brittany Lorenz filled this role; she made her exit from the Hill at the beginning of April.
Ms. Gilroy recently completed an undergraduate degree in political science at the University of Lethbridge in Alberta; while at the school, she spent time as president of the university's model United Nations club and as president of its Campus Conservatives association.
Now on the Hill, Ms. Gilroy joins a slate of other dual caucus liaisons and regional advisers, including: Charlie Beldman, who covers Ontario; Aude Cauchard, who covers Quebec and also serves as a special assistant to the leader's senior Quebec adviser, Martin Bélanger; Katie Hillman, who covers the Atlantic; and Morgan Swan, who covers British Columbia and the North.
Marc-André Leclerc is chief of staff to the leader and is aided by two deputy chiefs of staff: Kenzie Potter, who's also principal secretary, and Mr. Scheer's jack-of-most-trades, Mr. Bélanger, who's also a senior strategist to the leader and heads the caucus' research office.
The Hill Times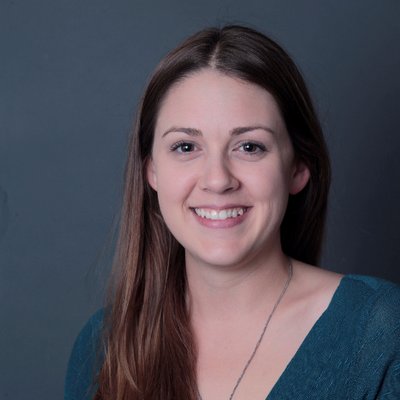 Laura Ryckewaert
Laura Ryckewaert is a deputy editor at The Hill Times.
- lryckewaert@hilltimes.com