OTTAWA—At the end of his powerful and painfully honest memoir, Waiting For First Light: My Ongoing Battle With PTSD, Roméo Dallaire says he was surprised to discover how much he wants to live today.
"As I approach the end of this book, I'm also approaching my 70th birthday. I am surprised to find that I am angry at that number—angry that I might be running out of time. For the first time since I returned from Rwanda, I am surprised to realize that my wish to end my life has been trumped by a desire to stay alive and continue my mission. I'm angry I don't have more time to keep working on behalf of child soldiers, on behalf of veterans on PTSD. As I race around the globe, meeting with heads of state and international organizations—Ethiopia, Kenya, Tanzania, Uganda, Jordan, Iraq, and the Hague this month alone—I'm angry that I can't do more. And I understand that the anger comes from a place of hope," Mr. Dallaire writes.
The retired lieutenant-general, former Liberal Senator, and former force commander for UNAMIR in 1993 who tried unsuccessfully to get the world to stop the 1994 Rwandan genocide and left the mission broken, tortured, and suicidal, said in an interview with The Hill Times recently that he has a powerful purpose in his life and it's to continue his mission, the Roméo Dallaire Child Soldiers Initiative.
Mr. Dallaire talked more about the initiative than his new book, Waiting For First Light, which he said are both part of dealing with his ongoing PTSD.
"It's a question of managing it and with therapy, and medication, and peer support and, particularly, to give it a focus, to build a prosthesis to be on top of the constant assaults that it creates in your mind, and I came to discover that committing to humanitarian effort, to something human, to refocus the life, was a significant answer," said the former top political and military figure in the interview about his book and his Roméo Dallaire Child Soldiers Initiative.
The book is his story and the initiative is his way of giving back to the world.
The initiative is the only one of its kind in the world and he and his executive director Shelly Whitman, who run it out of Dalhousie University in Halifax along with a team, are seeing global results to their security-sector approach to prevent the use and recruitment of child soldiers in conflicts around the world. The team works with police, military, and peacekeepers to prevent and eventually eradicate the use of child soldiers in wars. It educates and trains soldiers to deal with child soldiers when confronted in wars. The team gives soldiers the tactical framework and the tools to face children and to reduce the levels of force in order to "stop them from having to kill kids," by extracting them, keeping them alive, and making them less and less effective.
Child-protection officers on missions are also helping troops to understand and to react differently, de-escalating the frictions and the conflicts, and extracting child soldiers, he said.
"It's getting momentum in the Northern Hemisphere and it has significant momentum in the Southern Hemisphere where they've signed MOUs: Rwanda, Sierra Leone, Colombia," said Mr. Dallaire. "We go in and convince these guys that they have a liability here and they don't have an effective weapons system. We were in South Sudan and we were able to get 300 kids out."
It's funded by donations and in part by Wounded Warriors Canada, but it's also looking for federal government funding for two upcoming major projects. Members of its international advisory committee include Maurice Baril, former Sierra Leone child soldier Ishmael Beah, Patrick Cammaert, Michel Chikwanine, Nigel Fisher, Robert Fowler, Mobina Jaffer, Paul Martin, James Orbinski, Gérard Veilleux, and Jody Williams.
One of their recent graduates went to Sierra Leone to train more than 400 police officers who were deployed to peacekeeping operations around the world.
Their team is also working in Uganda and it helped the chief prosecutor of the International Criminal Court in The Hague to bring in a new policy to prosecute people who are recruiting children, which is a crime against humanity. They've run round tables with child soldiers and helped NATO build its standing operating procedures. NATO also asked Mr. Dallaire's team to train their commanders.
They just returned from the U.K. where the British are going to amend their doctrine and adopt the security-sector approach, and Holland is also looking at it. The Canadian Forces have adopted it and are now finalizing Mr. Dallaire's doctrine on child soldiers and Canadian soldiers will be trained under the UN Security Council resolutions, he said.
Mr. Dallaire's team is also researching new tactics to disarm child soldiers and has found that women have a bigger impact on influencing child soldiers than men in conflict scenarios. They're also training the forces deployed to look at the children differently so there's a higher level of respect and recognition. The trainers are trained for three to five years "to change the ethos," said Mr. Dallaire.
"Remembering that many of these conflicts in these imploding nations, the mobilization for that, are the children, not the adults. They'll mobilize the children in the thousands and thousands before they get adults to play in this stuff," said Mr. Dallaire.
They do practical training by putting trainers through 11 scenario-based interactions on how to prepare them, so the first time they see a child soldier isn't on the battlefield in order that they're prepared "to interact when a child is at a checkpoint with a gun, or when a child is being used as a human shield or a sex slave," said Ms. Whitman. "So we walk through those in a very practical approach."
Ms. Whitman said there are troops that don't even want to go into conflicts where there are child soldiers, but they need to be trained.
"It's to the point now that we have built a really strong cadre of trained trainers who are now also going around the world, on our behalf, and taking it upon themselves in putting that into their training indoctrinate. We couple that with the education program that we're doing for children between the ages of 8 and 12 to teach them about prevention and their own self-protection, so it's creating a national system and we're starting to export that to other country contacts as well," said Ms. Whitman.
The SOS Children's Villages estimates that since 1998, child soldiers have been involved in 36 countries. Over the last 15 years, for instance, 10,000 children have been abducted by the Lord's Resistance Army in Uganda. It estimates that two million children have been killed in conflicts and more than 10 million have been left with serious psychological trauma.
The use of child soldiers has exploded in conflicts around the world, said Mr. Dallaire, because they're cheap, used a tactical and strategic advantage, and are easily manipulated to kill.
"The whole construct of conflict now is based on using children as a primary weapons system. It's not a sideshow anymore. It's a mainstay, like ISIS and so on, and so unless we face that, and tactics face that, we're also taking casualties, which brings you back to, 'How many kids can our guys kill before they can't live with themselves?' and there's got to be another way of making those children ineffective, without having to use, necessarily, lethal force. So we believe both that we're going to be reducing casualties in the children's side, but we're going to be reducing casualties on our side too by in fact giving them better tools and better prepared to fact this type of threat," says Mr. Dallaire.
The first time he saw a child soldier in Rwanda, he didn't actually recognize he was a soldier. In the Rwandan genocide, an estimated 500,000 to one million Tutsis were slaughtered by the Hutus in a 100-day period between April to mid-July 1994. "So a 13-year-old with an AK47 at a checkpoint is totally unpredictable and can pull the trigger just by accident while an adult at least has a different negotiating premise to work from," said Mr. Dallaire.
Ms. Whitman said one of greatest antidotes for soldiers with PTSD who have been in conflicts with child soldiers is training them to prevent the use of child soldiers.
"If it's a moral injury that you have incurred, you address that moral injury by doing something that is also moral in its approach and that's why focusing on children and trying to do things like ending child shoulders is so incredibly valuable," Ms. Whitman said.
ISIS, for instance, also targets young Western children for generational warfare, showing children being trained for horrific acts of violence in order to send a clear message, said Ms. Whitman. "If you want to come here and if you want to enter this war on the ground, this what you're going to have to cope with."
The team is also helping police forces in Montreal, Toronto, Edmonton, and Halifax to deal with youth gangs and extreme violence.
Today, Mr. Dallaire is one of the world's leading humanitarians and he's proud of his initiative's work. He said Waiting for First Light is another way to handle his ongoing PTSD, which he deals with every day.
"The book is about living with that and trying to find a way out of it, and the output of that is mourning the old guy who used to be there, realizing the one there will never be what he used to be, and if anything comes out of that, it's to make veterans realize that they can live with it and even blossom with it by getting back into engaging with human beings," said Mr. Dallaire.
Mr. Dallaire, who won the Governor General's Literary Award for his book Shake Hands with the Devil, which exposed the world's failure to stop the Rwandan genocide, has also received a number of awards, including the Officer of the Order of Canada in 2002 and the United Nations Association in Canada's Pearson Peace Medal in 2005. His second book, They Fight Like Soldiers, They Die Like Children, was a national bestseller.
Waiting for First Light: My Ongoing Battle With PTSD, by Roméo Dallaire with Jessica Dee Humphreys, Random House Canada, 184 pp., $32.
The Hill Times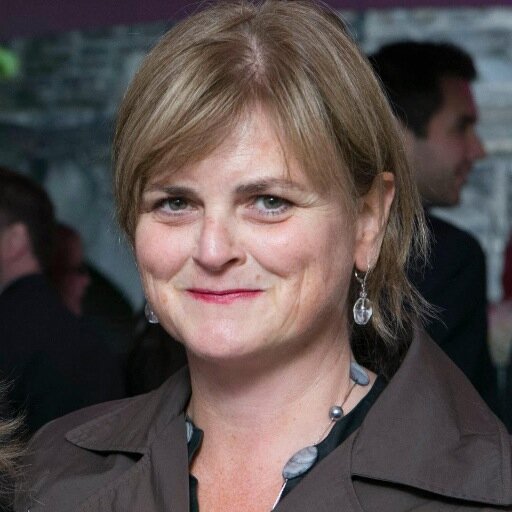 Kate Malloy
Kate Malloy is the editor-in-chief of The Hill Times.
- kmalloy@hilltimes.com