The government's probe into the death of a Quebec woman who was stabbed to death by a man granted day parole has been temporarily suspended because of the pandemic, says the correctional services commissioner. 
Marylène Levesque, a 22-year-old sex worker, was killed in January by a man out on day parole who was allowed to have relations with women to meet his "sexual needs." 
"Because of COVID-19, we suspended the investigation for the time being, because those involved had to travel and of course that was not possible during COVID-19," Anne Kelly, commissioner of the Correctional Service of Canada, told the House Health committee Monday.
 Under questioning from Conservative MP Pierre Paul-Hus (Charlesbourg—Haute-Saint-Charles, Que.), Ms. Kelly said work will eventually "resume," but did not provide a definitive date. The decision to suspend was made in mid-March, she said, when the outbreak was declared a "national health emergency." (The World Health Organization declared COVID-19 a pandemic on March 11.)
Noting that committee meetings are being held on Zoom, Mr. Paul-Hus asked why the probe could not also continue virtually. Ms. Kelly deferred to her senior deputy commissioner, Alain Tousignant, who likened the question to comparing "apples and oranges."
"I think it's a completely different kettle of fish, holding this kind of committee and running an investigation and speaking to employees, asking for their versions of the facts regarding situations, which were highly traumatic for them, and that have a great gravitas," said Mr. Tousignant in French.
"In some cases, it will be possible to make summaries and to carry out some interviews over the phone and videoconferencing," he added. "However, some interviews will have to take place in person to properly conduct the investigation and so, it comes to its natural endpoint."
Ms. Levesque was found dead in a hotel room on Jan. 22 in a Quebec City suburb. Eustachio Gallese, a 51-year-old convict who was granted day parole, has since been sentenced to life in prison with no chance of parole for 25 years. 
Initially charged with second-degree murder, he then had his charges upgraded to first-degree murder, to which he pleaded guilty on Feb. 27. Ms. Levesque worked in a massage parlour, and had met Mr. Gallese at hotels before, according to reports. He admitted to planning the murder and stabbing her with a knife in the abdomen 30 times.
Mr. Gallese was sentenced in 2006 to life in prison with no chance of parole for 15 years for the 2004 murder of his ex-wife, Chantale Deschênes. In a CBC report, parole documents showed he hit her on the head with a hammer and stabbed her numerous times after she decided to leave him.
The Parole Board of Canada turned down his request for full parole in September 2019, but granted him day parole with conditions and said his likelihood to reoffend was "low to moderate." A deal with his case worker allowed him to have relations with women to meet his "sexual needs," and he was required to disclose any relations he had to his parole officer.
Public Safety Minister Bill Blair (Scarborough Southwest, Ont.) announced on Jan. 27 that the agency and Parole Board would be jointly investigating the death "that led to [her] tragic death." According to Radio-Canada, the investigation could have ended as early as the beginning of April, as both the CSC and PBC allowed themselves two months to conduct the probe and make public the subsequent report. 
Ms. Levesque's death has sparked widespread outrage from those working in the sex work industry; advocates calling for better protection under the country's prostitution laws; and MPs. 
Correctional Investigator Ivan Zinger has called for an independent inquiry to properly probe the death, instead of what he has called an "internal investigation" that's carried out by the very agencies accused of mishandling the file.
At the time of Mr. Zinger's February remarks, Mr. Blair said in a statement Ottawa is "committed to getting to the bottom of this situation." The two vice-chairs overseeing the probe are external to both groups and "will be empowered to share any concerns publicly," he said. 
The Hill Times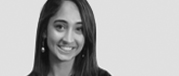 Palak Mangat
Palak Mangat is an online reporter with The Hill Times.
- pmangat@hilltimes.com