Black public servants, already more likely to report being victims of racial discrimination than the rest of the federal bureaucracy, are hoping the "Floyd effect" will help drive the changes for which they've spent years trying to gain traction.
"In some ways, this has had a positive effect in the amount of interest that it has generated and, you know, white people being woke for a moment in time about the realities of being Black in Canada and the rest of North America," said Richard Sharpe, founder of the Federal Black Employee Caucus (FBEC).
Mr. Sharpe and FBEC have been inundated in the last couple of weeks with calls to speak to and help departments generate ideas to address anti-Black racism in their various organizations.
The documented killing of George Floyd in Minneapolis, Minn., by a police officer has affected white people and moved them to action to a scale Mr. Sharpe said he's never seen in his lifetime. "We really feel a shift and we're hoping to take advantage of that to make some progress on this work, maybe faster progress now that there's some doors that have been opened for us," he said.
Established in late 2017, FBEC's primary objectives since its inception have been to get disaggregated employment equity data collected so that employees, employers, and policy-makers can all understand the landscape for Black federal bureaucrats, and to provide an element of support and unity for Black employees who are facing harassment and discrimination in the workplace.
It's an issue Black public servants have long been raising, but now they're starting to get some data to back it up. Last year, the annual Public Service Employee Survey for the first time allowed respondents to self-identify as a specific visible minority group, instead of all being lumped in to one category.
In a February interview with The Hill Times, Mr. Sharpe said FBEC had a role to play in making that happen. In the lead-up to the 2019 survey, the group met with 25 to 30 deputy ministers across the public service, he said, as well as the Public Service Management Advisory Committee.
Fifteen per cent of Black employees indicated they had been a victim of discrimination on the job in the past 12 months, compared to 11 per cent of non-Black visible minorities, and only eight per cent of the public service, overall.
Of those who said they had experienced discrimination, 75 per cent of Black employees said it was racial, compared to 52 per cent for non-Black visible minorities, and 26 per cent for the public service overall. A little more than half of the Black respondents who said they faced discrimination (54 per cent) said it was due to colour (30 per cent for non-Black visible minorities, 16 per cent overall). Black public servants who said they experienced discrimination were less likely than non-Black visible minorities to indicate it was discrimination based on national or ethnic origin—34 per cent of Black employees compared to 43 per cent for non-Black visible minorities.
For FBEC, the results were not surprising. Mr. Sharpe pointed to the fact that there are more than 13,000 people who Statistics Canada had said identified as Black who were working with or for the public service (including contractors). A little more than 6,200 of the 182,306 PSES respondents in 86 departments self-identified as Black in the survey, which was conducted between July 22 and Sept. 6, 2019.
Treasury Board President Jean-Yves Duclos (Québec, Que.) said the statistics are "proof that more information is not only needed, but is useful." Speaking to The Hill Times after addressing FBEC's Feb. 24 annual general meeting, Mr. Duclos said it's "good news" that employees are now able to self-identify in the survey. "We can therefore work better and more effectively to address the challenges that are revealed by the study."
Mr. Duclos said the numbers themselves, however, are "absolutely unacceptable," and that the underlying conditions will be better understood with the data.
"And not only will we understand those conditions better, but we will also have the obvious responsibility to address those challenges, to make sure that things are changing," he said. "Things have improved over the last years, but there is a lot more work to do and we're totally committed to do it."
In his remarks, Mr. Duclos—who hired the Trudeau government's first Black chief of staff, Marjorie Michel—spoke of the federal government's "broad policy and legislative framework" to support diversity and inclusion in the public service. Asked if, based on the baseline numbers of discrimination in the public service, there needs to be not a broad policy, but a very specific one for Black employees, Mr. Duclos said that in his current and previous portfolio (he was the families, children, and social development minister in the 42nd  Parliament) he frequently observed that diversity was not only a matter of justice and equity, but also one of efficiency, and led to better decision-making and better implementation those decisions.
"And the fact that Black employees tell us they are unable to be at their full potential is something of great concern to us," he said. "I will certainly address those concerns and make sure that every federal employee, including Black employees, has the ability to make the fullest impact on our society."
Black public servants 'disappointed' in lack of message from PCO
In the wake of Mr. Floyd's death and the protests against anti-Black racism and police brutality that have exploded around the world, Mr. Sharpe said there was some disappointment that there hadn't been any outreach or direct message of support for Black public servants from the top voices—including Privy Council Office Clerk Ian Shugart—despite an ask from FBEC.
FBEC held a general call with about 200 Black employees across the country on June 5. "A large majority of people—because we just let people talk about how they were feeling—felt quite hurt and disappointed that there was no message coming out on the part of the public service in support of them," Mr. Sharpe said.
Mr. Sharpe said some departments and deputy ministers have taken the initiative and sent out messages, including Immigration, Refugees, and Citizenship Canada, whose associate deputy minister, Caroline Xavier, became the first Black woman to work at that level of the public service in February.
Mr. Duclos' office did not respond directly to a question about whether the minister has reached out to Black public servants specifically in the weeks since Mr. Floyd's death.
Another key member of the deputy minister community, Public Services and Procurement Canada's Bill Matthews, also communicated his support to Black bureaucrats, Mr. Sharpe said.
Earlier this year, Mr. Matthews was named the Deputy Minister Ally for the UN Decade for People of African Descent within the public service. FBEC approached him for the role, which Mr. Sharpe said is necessary for the work they're doing to be sustained at the executive level.
"I've been in government long enough to know that when the moment is done, and you don't have presence around senior management tables on a regular basis, then you're easily forgotten, and there's another priority or another crisis that comes in and takes your place," said Mr. Sharpe.
Though Mr. Matthews is "a white dude that doesn't really have an equity background," he has been supporting FBEC in a "full-throated way," said Mr. Sharpe, and as a former comptroller general, he brings a high level of pragmatism to his engagements with the group and its quest for data.
"We're a government that prides itself on informed decision making, but we have no data on a people that are sort of crying out for supports and addressing issues," Mr. Sharpe said. "So, he found that to be something that needed to be addressed."
And despite Mr. Matthews' full plate as the coronavirus pandemic hit and the scramble to procure millions of pieces of personal protective equipment began, Mr. Sharpe said he has still been "remarkably available" for the short conversations with the group.
The need for better data prompted FBEC to also seek out its own. It launched a survey in May to dig into Black employees' experiences with discrimination, harassment, and career progression. The 41-question study closes June 30, and is being completed in collaboration with independent researcher Gerard Etienne. Mr. Sharpe said more than 1,000 responses have already been collected, surpassing their expectations.
In a June 11 follow-up response to questions, Mr. Duclos' office reiterated his commitment to better data collection and analysis. The Treasury Board Secretariat and Mr. Duclos "work with partners such as the Association of Professional Executives to lead shifts in mindsets and behaviours as the public service embraces diversity and inclusion," his office said.
'What we have seen is a pattern of criminalizing Black folks'
Action on improving the conditions for Black federal employees can't come quickly enough for some, who say they've been dealing with discrimination and harassment in their work environments for years.
Robin Browne began working in the public service in 1999, starting in the then-named Human Resources Development Canada, and has been at Environment Canada since 2008.
For the 20-plus years that he's been in the public service, Mr. Browne told The Hill Times in a February interview he's also been living with depression. He said he had seen "some discriminatory practices," but had been more focused on managing his mental health.
It was only in the last two years, after the establishment of the Federal Black Employee Caucus, that he said he began to push back and question things, such as why he was passed over for advancement in favour of a white, more-junior colleague.
"And her response was, 'Oh, Robin, your work doesn't meet expectations.' And I'm like, 'Despite my 10 years of good performance reviews?'" He said it was the first time he had heard of any dissatisfaction with his work, and that a week later, his manager imposed a formal work action plan, typically the last in a series of steps to address workplace performance issues.
That escalated into him filing a grievance against his manager with his union. After noting that the discriminatory behaviour was having an impact on his depression, he said he was told in a meeting the following day that his boss was concerned for his health and safety and that of his colleagues because of "several aggressive incidents in the last two weeks." He was told to leave, or else he would be escorted out by security, and that he would be off work until he had a medical exam that cleared him as being fit for work.
The reasoning was especially confusing, he said, because he had just returned 10 days prior from medical leave. Mr. Browne said he still doesn't know what actions the "aggressive incidents" remark was in reference to.
During his leave, he said he found out that what he called his "mug shot" had been circulated to security guards (which he later obtained through an access to information request), with a notice saying he was banned from all Environment Canada buildings, to ask him for his pass if he shows up, and if he refuses, to call security and not hesitate to call 911 if he shows signs of violence.
"I did show up to deliver a document to my union rep, because they didn't tell me they had banned me from the buildings," Mr. Browne noted, in a June follow-up email. "If the security guards had called 911, I could have ended up with a knee on my neck."
In the interim, the manager and the formal work action plan had both moved on, and he was back at work after a few weeks. On his return, he requested to go on interchange with the Federation of Black Canadians, but that only lasted a few months before his interchange was terminated after Mr. Browne said he began asking questions about things he saw as questionable practices.
Along with the termination of his interchange assignment, Environment Canada received from the Federation 10 allegations that Mr. Browne had breached the department's values and ethics code, for which it hired a third party to pursue.
Among those allegations was that Mr. Browne physically threatened his boss, which he said is untrue. He said the claim was made because of a "sarcastic comment" that was taken out of context from what he thought was a private email to a friend—sent using a work Gmail account—not knowing that the emails were being monitored by the workplace.
"Keep in mind, this is an email from me to a friend of mine, who I've known a long and gets my sense of humour, and I was upset with the guy [his boss at FBC]," Mr. Browne said. "I said, 'Hey man, please stop me from punching this dick in the face the next time I see him. Oh, and have a nice week.'"
The investigation came to the conclusion that the allegations were founded, and Mr. Browne said he was suspended for three days, without pay. Mr. Browne has sued the investigator—who he said did not appear to have any demonstrated investigative experience—for libel and is awaiting a decision in Small Claims Court, which has been held over due to COVID-19. He also filed a complaint against Environment Canada with the Canadian Human Rights Commission.
"What we have seen is a pattern of criminalizing Black folks," he said. "So, things like banning people from the building, investigating them, labelling them as aggressive, that's a pattern we definitely see."
Environment and Climate Change Canada (ECCC) would only confirm that Mr. Browne was a departmental employee.
"With respect to the questions related to banned employees from the workplace, complaint to the Canadian Human Rights Commission, and grievance, ECCC deals with labour relations issues internally as per the Financial Administrative Act, the Privacy Act, collective agreements, and other related policies and regulations," Michael Zinck, director general of communications, said in an email. "Therefore, for reasons of privacy and confidentiality, ECCC does not publicly share information on individual cases."
The Hill Times spoke to another Black member of the public service who did not want to be identified. The seven-year federal employee, who also currently works in Environment and Climate Change Canada, said she has experienced discrimination and bullying from white managers.
A few years ago, while working in a different department, she was denied an overseas opportunity because her senior manager said he wouldn't allow her to go. Her union advised her to change sections rather than fight it, because the manager had a history of similar treatment to women and Black employees.
She moved to a new department and carried on, until a new boss came onboard and immediately began to criticize and micromanage her work. She was the only Black person in the unit, and the only one getting this treatment, she said. Despite her classification (program administration), she was relegated to making photocopies and scanning documents. Her computer was also given a password that was never disclosed to her. Eventually she went on medical leave due to the stress.
Despite going out of her way to avoid this manager (including by using a washroom on a different floor), she said she was accused of a physical confrontation, and was threatened with having security called on her a week after the alleged incident took place, despite never being contacted for her version of events.
She has filed a pair of complaints through the department's values and ethics bureau.
The federal employee said FBEC has been a strong resource for her in getting support and information. She said she has not seen much movement within the public service in the day-to-day action towards equity. "It's a lot of lip service," she said. "Someone wants to win a medal for something that is not real."
But she said it's not enough to drive her out of the public service, and she wants to raise awareness for others who are dealing with similar issues, and be a good example for her young children.
"If you don't try to raise your head up, there's no way you can fight for all the people who are already sick, whose postal codes have changed forever because they're in the hospital through this because for me, without a doubt, stress is a killer."
Mr. Zinck said diversity and inclusion are "at the forefront" of the department's priorities, and that ECCC has "developed and implemented in consultation with our employees, comprehensive action plans, strategies and initiatives that support a diverse and inclusive work environment." This includes the creation of the Diversity and Inclusion Leadership Council two years ago. "Based on recent Public Service Employee Surveys, these initiatives are having a positive effect in the workplace."
The department also has several avenues "available for employees and managers who may be experiencing difficulties in the workplace," he wrote. This includes nominating a Senior Officer for Disclosure, "whereby employees can relay concerns without fear of reprisal," as well as an arms-length ECCC Respect Bureau, which reports to the deputy minister, created in 2018.
Earlier this year, FBEC was among a community working with the Canadian Human Rights Commission about its high dismissal rate for race-based complaints. "We've since been following up with Canadian Human Rights Commission, directly with the chief commissioner and her people, around ways in which we can use disaggregated race-based data and other processes to address the fact that the system's not working for Black and racialized people," Mr. Sharpe said.
FBEC has also been working with the Canada School of Public Service, following up after Mr. Sharpe publicly made comments in February noting that the school has a mandate to educate, but produces white managers and staff who perpetuate anti-Black racism.
They are now developing programming that includes the Black experience, the same way that programming already includes lived experience of other equity-seeking groups—as well as having discussions with executive trainers about including education about anti-Black racism.
"That's the institutional stuff we're talking about that departments can do and put in place that would help, we think, over the long term that would make us … more visible and put us in a position where we're actually a legitimate part of the public service," Mr. Sharpe said.
The Hill Times
Correction: This article has been updated to reflect that Robin Browne has filed a complaint with the Canadian Human Rights Commission, not the Tribunal, as previously stated.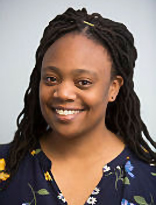 Charelle Evelyn
Charelle Evelyn is a managing editor with The Hill Times.
- cevelyn@hilltimes.com