Alberta Premier Jason Kenney is making good on his promise to campaign against the federal Liberals as the election approaches, and political observers say he could help the federal Conservatives to win seats in B.C., but could also hurt them in Quebec if he isn't careful.
Mr. Kenney led his United Conservative Party to a resounding victory in this spring's Alberta election. His first term as premier follows a nearly 20-year career as first a Reform MP and later as a Conservative Party MP, during which he served as minister of immigration, defence, and employment in prime minister Stephen Harper's cabinet. 
Since taking the reins in Alberta, Mr. Kenney has warned more than once that he would campaign against the federal Liberals if they didn't abandon policies and legislation that he said would hurt Alberta's oil and gas sector, including the carbon tax, the environmental assessment reform bill C-69, and the tanker ban bill C-48. 
On Aug. 3, Mr. Kenney posted a video on Twitter in which he addressed Albertans who wanted the province to separate from Canada, placing the blame for Western alienation on the federal Liberal government's energy and environment policies and urging them to focus on "separating" Justin Trudeau from the prime minister's office.
"Premier Kenney has been clear that if the federal government continued with policies that hurt Alberta, that he would actively campaign to replace that government," spokesperson Christine Myatt told The Hill Times last week in an emailed statement.
Ms. Myatt said Mr. Kenney had "no plans as of now" for how or where he would campaign in the run up to the federal election. Conservative Party spokesperson Cory Hann did not respond when asked via email whether the party's candidates would be campaigning with Mr. Kenney, in Alberta or elsewhere, this summer.
Mr. Kenney has numerous connections with Mr. Scheer's Conservative team. The two served together as Conservative MPs, though Mr. Scheer did not caucus with the Conservatives when he served as House Speaker. Several of Mr. Kenney's top staffers also served in senior roles in the Conservative government during Mr. Kenney's time in federal politics, including principal secretary Howard Anglin, Mr. Kenney's chief of staff during his time as federal immigration minister, and issues management director Matt Wolf, a former issues adviser in prime minister Stephen Harper's PMO.
"There are people like that all through the new Kenney government that have very, very strong relationships going back to federal times, and would know Andrew from his time as a federal politician," said Garry Keller, who served briefly as interim chief of staff to Mr. Kenney when he took over the UCP leadership, and previously served as chief of staff to then-interim Conservative leader and Alberta MP Rona Ambrose.
Alberta Liberal seats ripe for picking
Nanos Research polling showed the Liberals with a six percentage point cushion over the Conservatives nationwide on Aug. 2, with 37 per cent support to the Tories' 31. Nanos does not poll on Alberta specifically, but the poll results for the Prairie provinces collectively—Alberta, Saskatchewan, and Manitoba—show the Conservatives with a commanding lead there, with 54 per cent support, compared to 20 per cent for the second-place NDP, and 18 per cent for the Liberals. Nanos Research polls 250 Canadians each week over the phone using live agents, and amalgamates the four most recent weeks of polling data each week. The margin for error of a poll of 1,000 individuals is plus or minus 3.1 percentage points, 19 times out of 20.
An online poll conducted by Pollara Strategic Insights shortly before Mr. Kenney's April election victory showed that 80 per cent of UCP supporters polled in the province agreed that as premier, Mr. Kenney "should do what he can to make Justin Trudeau's Liberals lose the election." Online polls are not truly random, and therefore an accurate margin of error for the poll can't be calculated.
The Liberals currently hold three seats in the province of Alberta: Edmonton Centre, held by Randy Boissonnault; Edmonton Mill Woods, held by Natural Resource Minister Amarjeet Sohi; and Calgary Centre, held by Kent Hehr. Darshan Kang also won Calgary Skyview for the party in the 2015 election, but he resigned from the caucus in 2017 amid allegations that he sexually harassed two employees. The Liberals have not yet named a candidate to run for them in that riding in this election.
All four of those ridings are broadly considered vulnerable in the coming election. Mr. Kang won Calgary Skyview by fewer than 3,000 votes. Mr. Boissonnault won Edmonton Centre by about 1,200 votes, and Mr. Hehr won Calgary Centre by fewer than 1,000 votes. Mr. Sohi won Edmonton Mill Woods by fewer than 100 votes. 
"I expect that to be a fairly close battle again, and there's a reason why minister Sohi was made minister of natural resources, to try to shore that seat up," said Mr. Keller.
Mr. Keller, now a consultant at StrategyCorp, said he believed the race for Mr. Boissonnault's seat in Edmonton Centre could "come down to the wire," while the two Calgary seats won by the Liberals in 2015 were "ripe for pickup by the Conservatives."
Mr. Keller said he expects Mr. Kenney will make the case to Albertans that Mr. Sohi and Mr. Kehr, a current and former Liberal cabinet minister, respectively, "haven't stood up for Alberta."
Mr. Hehr, a former sport and disabilities minister, resigned from cabinet last year, also amid sexual harassment allegations. He has a chance to recapture his seat, nonetheless, said John Delacourt, a former communications director for the Liberal Research Bureau, 
"The view from Ottawa is that he will be in jeopardy. I would caution that that may be premature right now," said Mr. Delacourt, now a lobbyist with Hill and Knowlton in Ottawa.
"Based on the work he did as an MLA, and his ability to work with, formerly the Wildrose [Party], and the [Progressive] Conservative team provincially—all of that puts him in a better place than a lot of people [expect]," he said.
Mr. Sohi will likely have the toughest time defending his seat among the Alberta Liberals, said Mr. Delacourt. 
However, pollster Greg Lyle says it is likely the Conservatives will win all of the seats captured by the Liberals in 2015.
"It's over. The Liberals are gone. It would be a shock if it's not all Tory, or all Tory but for one, for some unique circumstances," he said. 
An Innovative Research poll released in July showed the Liberals in first place with 32 per cent support, compared to 28 per cent for the Conservatives. The Conservatives led in Alberta  with 47 per cent support to the Liberals' 23. That poll combined the results of three online surveys and two live agent telephone surveys in May, June, and July.
Kenney's pipeline politics could affect races in B.C., Quebec: Lyle
Mr. Kenney's public statements on pipelines in particular could make an impact on the election for the federal Conservatives, said Mr. Lyle, the owner of Innovative Research Group.
"If Kenney makes a big deal of building the [Trans Mountain] pipeline during the federal election, that probably hurts the Liberals. If he makes a big deal of building any pipeline through Quebec, that's going to hurt Scheer," he said.
Oil and gas pipelines are generally unpopular in Quebec, said Mr. Lyle. Mr. Kenney broached the idea of a West-to-East pipeline crossing through Quebec in his election victory speech in April. Quebec's right-leaning CAQ Premier, Francis Legault, however, told reporters afterwards that there was "no social acceptability for an additional oil pipeline" in the province.
Mr. Kenney "may feel like he's checked that box" already, and leave the issue of a pipeline through Quebec alone, said Mr. Keller.
In B.C., a majority of Conservative and Liberal-inclined voters look favourably on the Trans Mountain Pipeline, said Mr. Lyle. By drawing attention to the issue, Mr. Kenney can push those who view the pipeline unfavourably in the province away from the Liberals—who, as the government, approved and purchased the pipeline—and to the Greens and NDP, while those who view the TMX most favourably may be inclined to vote Conservative, he said.
"If his goal is to defeat Trudeau, then highlighting Trans Mountain may actually help to defeat Trudeau," he said.
However, Mr. Delacourt said he believed that strong support for the TMX doesn't translate across ridings in B.C. in the way it does in Alberta. 
Kenney better suited to help behind the scenes in Ontario
In Ontario, Mr. Kenney may be more helpful to the Conservatives by working out of the public view. Mr. Kenney has collaborated with Ontario PC Premier Doug Ford to mount a public opposition to the Liberal carbon tax, but Mr. Ford's government has been polling poorly for several months now in the province.
It's most likely that Mr. Kenney will be an "afterthought" for Ontario voters evaluating the federal Conservatives and Liberals, said Mr. Lyle, but the Alberta premier "actually serves a purpose for the Liberals if he's not careful."
"The Liberals are trying to create a ballot question where they win on a comparison to the alternatives," said Mr. Lyle, adding the Liberals could use the images of Mr. Kenney and Mr. Ford to get their supporters to the polls in Ontario.
Fifty-seven per cent of respondents to an April poll by Innovative Research agreed that "we need a government that will stand up to the negative influence of provincial politicians like Doug Ford and Jason Kenney." Voters who identified themselves for that poll as supporters of the Liberal, New Democrat, Bloc, Green, or other parties were all more likely to agree than disagree with that question, as were unaffiliated voters. Only voters identifying as Conservative were more likely to disagree than agree with that statement.
That Innovative Research poll surveyed 2,527 Canadian adults online.
On the other hand, a poll by Nanos Research found that 56 per cent of Canadians disapprove of provincial premiers wading into a federal election, with the discomfort highest in Ontario. The poll was commissioned by The Globe and Mail, and used a combination of telephone and online surveys to reach 1,000 Canadian adults, with a margin for error of plus or minus 3.1 percentage points, 19 times out of 20.
"It is very difficult at this point to assume that a groundswell of Conservative support will once again emerge in Ontario. There is just too much brand corrosion," said Mr. Delacourt.  
However, Mr. Kenney boasts deep ties in some of Ontario's cultural communities from his time as minister of multiculturalism, and could help the federal Conservatives to drum up votes in key ridings behind the scenes, said Mr. Keller.
"Jason Kenney has probably the best multicultural network in Canada of any elected official," said Mr. Keller, and when he left federal politics, "he took that network with him."
peter@hilltimes.com
@PJMazereeuw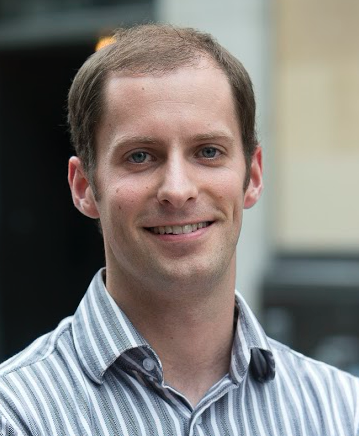 Peter Mazereeuw
Peter Mazereeuw is a deputy editor for The Hill Times covering politics, legislation, and the Senate.
- peter@hilltimes.com