Canada has a unique opportunity to play a leadership role in nature-based solutions to climate change, say environmental experts, as the Intergovernmental Panel on Climate Change released a special report last week on why land use must be considered a vital tool in the battle against climate change.
The IPCC, the United Nations body tasked with assessing the science related to climate change, released a summary of its much-anticipated special report on climate change and land on Aug. 8. The report notes that human use affects more than 70 per cent of the global, ice-free land surface, and says better land management can contribute to tackling climate change, together with other solutions.
"Land is already under growing human pressure and climate change is adding to these pressures," according to the IPCC's press release. "At the same time, keeping global warming to well below 2ºC can be achieved only by reducing greenhouse gas emissions from all sectors including land and food."
Nearly all of the world's governments—including Canada—backed the Paris Agreement in 2015 with the goal of strengthening the global response to climate change by holding the increase in the global average temperature to below 2ºC above pre-industrial levels and to pursue efforts to limit the increase to 1.5ºC.
"Every half degree matters, every action matters," wrote Margot Hurlbert, a professor in the Centre for the Study of Science and Innovation Policy at the University of Regina who worked on the report, in an email to The Hill Times.
Prof. Hurlbert, one of 107 experts from 52 countries selected to author and edit the report, was in Geneva, Switzerland, where the summary report was released. Prof. Hurlbert noted the report focuses on the interconnection of land and climate, as well as sustainable land management, which includes sustainable forest management.
The wide-ranging report also addresses greenhouse gas [GHG] fluxes in land-based ecosystems, land use and sustainable land management in relation to climate change adaptation and mitigation, desertification, land degradation and food security.
It also suggests a "mix of policies, rather than a single policy approach" that can be utilized by governments and other actors to deliver improved results in addressing the complex challenges of sustainable land management and climate change.
"Appropriate design of policies, institutions and governance systems at all scales can contribute to land-related adaptation and mitigation while facilitating the pursuit of climate-adaptive development pathways," according to the summary report for policymakers. "Policy mixes can strongly reduce the vulnerability and exposure of human and natural systems to climate change."
'Future will not be defined by chance,' says David Suzuki Foundation 
Ian Bruce, director of science and policy at the David Suzuki Foundation, said the IPCC report is probably the most comprehensive report to dive into the issue, and that he believes Canada has an opportunity to play a leadership role in this area globally.
"I certainly hope it's something that all governments in Canada will take seriously—especially the new federal government," said Mr. Bruce. "This is really critical. We're facing a crisis, and we need far-reaching and urgent action to effectively address this problem that's threatening our families, our communities and our food supplies."
Mr. Bruce said he thinks the climate crisis and extreme weather, such as drought, forest fires and flooding, has directly affected our communities and has shown how vulnerable families and homes are to climate impacts.
"I believe Canadians see this as a critical issue that the next federal government needs to take seriously, and needs to have far reaching solutions in place," said Mr. Bruce. "One thing that this reports highlights, and many reports before it, is that we have a choice.
"Our future will not be defined by chance, but by the choices we make right now to reduce greenhouse gas emissions, and particularly, by prioritizing clean energy and by reducing deforestation and implementing better agricultural practices," said Mr. Bruce.
James Snider, vice-president, science, research and innovation with World Wildlife Federation-Canada, said that managing our land effectively can be part of a suite of solutions that are required to meet our GHG and climate change targets.
"Canada, arguably, because of our vast country, has a unique opportunity to be a leader on the global stage in terms of how we use these nature-based carbon solutions that would benefit wildlife and are also in the interest of GHG emissions."
That includes both protection and management of important wetlands, grasslands and forests, as well as restoring those landscapes so that they can bring in net new carbon, according to Mr. Snider.
"I think that's been a kind of broader conversation evident within the IPCC report, but also seen in the scientific discussion in the last month or two, on what value broad scale restoration activities might look like, including reforestation and afforestation, and what that can mean in terms of stored carbon here in Canada," said Mr. Snider.
Liberal MP Sean Fraser (Central Nova, N.S.), parliamentary secretary to the minister of environment Catherine McKenna (Ottawa Centre, Ont.), told The Hill Times in an emailed statement that the government's plan includes doubling the amount of protected natural areas, which store carbon and avoids deforestation, supporting more climate-friendly agricultural practices, and supporting clean technology like precision agriculture, helping to cut down on the use of fertilizer.
Catherine Abreu, executive director of Climate Action Network, said the report provides a new perspective on the sense of urgency surrounding the effects of climate change, and a new window into some of the necessary solutions to climate change.
"It tells us about the impacts on land from climate change, which haven't perhaps gotten as much attention as the impacts to water," said Ms. Abreu. "We hear a lot about warming water temperatures or rising sea levels."
Katherine Monahan, senior research associate with the Smart Prosperity Institute, said although she thinks Canada's number one priority needs to be de-carbonizing our economy and moving towards a low carbon model, "we really need to be looking at what we can do to further improve mitigation in the land sector."
Reducing food waste, agricultural innovation critical in land use strategies
Prof. Hurlbert wrote that to reduce the "very high risks" posed by permafrost degradation and food system instability identified at 2°C global warming, "near-term action includes reducing food waste, which is 25 to 30 per cent of food produced that is lost."
"Eliminating this saves eight to 10 per cent of anthropogenic [greenhouse gas] emissions," according to Prof. Hurlbert.
Prof. Hurlbert also noted that moving to a less meat intensive diet would also assist, as well as encouraging environmental farm planning, improving grazing management, and agroforestry. Agroforestry is the integration of trees into farming, which help improve farm productivity and increase crop yields, according to Agriculture and Agri-Food Canada's website.
Sophia Murphy, a senior specialist for agriculture and investment with the International Institute for Sustainable Development, said that the report is beginning a conversation around the relationship between climate change and agriculture "that we haven't remotely finished yet."
"It's tricky, because we have global numbers, but we have very different kinds of agriculture in different parts of the world, and very different food system needs, said Ms. Murphy. "There are parts of the world where people eat a lot more food, and at the same time, our diet in Canada is pretty poor from an environmental points of view and not that great from a health point of view."
"In Canada we could really do something, maybe, that would be better for our health and better for the planet, but of course we also need it to be remunerative, and that's where the government comes in [in terms of incentives and subsidies]," said Ms. Murphy, whose work focuses on costing the implementation of ending hunger sustainably and agricultural transformation.
There are three main findings from the report that every government, including Canada, needs to pay attention to, according to Ms. Abreu.
"The first is that we need to dramatically reduce food waste—and that finding…that 25 to 30 per cent of food globally is wasted, is alarming for food security, but also that's a significant source of greenhouse gas emissions, said Ms. Abreu. "We also need to change the way we grow food—farmers are often on the front lines of climate change and are willing to be part of the solution."
"And then of course number three is we need to change the way we eat," said Ms. Abreu. "This is a real emphasis on eating more plant based foods rather than protein rich diets from meat. And that's actually something that we've already seen a little bit of movement on in Canada recently, with the release of the most recent Canada food guide that had a strong emphasis on 25 per cent increase in the amount of plant based foods that Canadians eat."
Mr. Fraser also alluded to Canada's new food guide, which "helps all Canadians incorporate a wide variety of healthy foods into their diets, including more plant-based proteins, and, for the first time, encourages Canadians to consider the impact of their food choices on the environment."
mlapointe@hilltimes.com
The Hill Times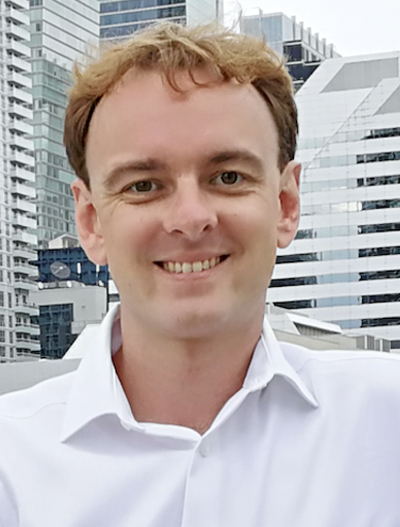 Mike Lapointe
Mike Lapointe joined the The Hill Times in June 2019 and covers the federal public service, deputy ministers, the Privy Council Office, public service unions, the Phoenix pay system, the machinery of government, and the Parliament Hill media.
- mlapointe@hilltimes.com