The Conservative leader recently pulled back on his 2017 promise to balance the federal budget in two years if elected, and the Liberal chair of the House Finance Committee says that's a sign Andrew Scheer thinks the government's current approach is working.
A July 30 Globe and Mail editorial points out that "in May, Andrew Scheer did something remarkable for a Conservative Party leader. He announced that, if elected, he would be in no hurry to balance the budget. He promised that a Tory government would go through its entire first mandate without getting out of the red."
Mr. Scheer (Regina-Qu'Appelle, Sask.) said the Trudeau government "has made an even bigger mess of the budget than even I thought possible," in a speech to the Canadian Club of Vancouver on May 24, making it "impossible for anyone to immediately and responsibly balance the budget in the very short-term."
"Even the most optimistic projections don't have the Liberals balancing the budget for 20 years, meaning the Liberals would add to the debt every year for the next two decades," said Mr. Scheer. "But if Canadians elect a Conservative government this fall, we will balance the budget in a quarter of that time."
This is a departure from a previous claim made by Mr. Scheer during his 2017 leadership campaign, when he promised to balance the budget in two years, not five.
"When I became leader, [Mr. Trudeau] was only a year into his deficit spree. Since that time, his spending has become even more reckless," said Mr. Scheer in his speech, pointing to "new, previously unbudgeted spending of $79.5-billion since 2017."
"The bigger [the deficit] gets, and the longer it lasts, the more we'll spend on interest payments to wealthy lenders and the less we'll have for our cherished programs," said Mr. Scheer.
Mr. Scheer's comments are a 'confirmation' federal investments are the right ones, says Liberal MP
Liberal MP Wayne Easter (Malpeque, P.E.I.), chair of the House Finance Committee, said he thinks Mr. Scheer's announcement is a good thing and that "maybe he's looking at the issue more sensibly, if I can put it that way."
"I guess what Mr. Scheer is basically saying is our plan is working—perhaps not the way that he wants it to work, but it is working," said Mr. Easter. "I think it's kind of a confirmation that the investments we're making are basically the right ones. And that to take the country off that track would have negative consequences on quite a number of programs that mean a lot for the future of this country."
The 2018 fall economic update indicated program spending for 2019-20 would reach $328.3-billion, $14.1-billion more than what was forecasted in 2016.
Five months later, when the 2019 budget was released, program spending for 2019-20 had increased $1.1-billion to $329.4-billion.
Similarly, for 2020-21, program expenses were forecasted to be $337.3-billion in 2016, but in the 2019 budget, program spending was up $2.4-billion to $339.7-billion.
"This also means the Liberals are on track have now recorded the three highest years of government program spending in Canadian history (outside of recessions or major wars),"  according to an opinion article written by analysts at Canadian think tank the Fraser Institute that appeared in the Financial Post on March 19, 2019.
Mr. Easter said he found it "absolutely amazing" how much the government had to spend in order to get over the cuts that Harper had previously made when the Liberals gained power in 2015.
"It was astounding to me of how much it cost to get back on a more sustainable long-term path," said Mr. Easter. "We have to find ways in this country to ensure that you've got a long-term plan, that if governments change, there is the ability to sustain that kind of plan for the future. You can't have this four years one direction, four years another. You have to find that middle ground."
Although he said he doesn't know how it came to be, Mr. Easter also called it a "myth" that "Liberals spend and Conservatives lower the deficit."
"Nothing could be farther from the truth and actually it's the other way around," said Mr. Easter.
"During the Mulroney years, the deficit really went up, during the Chrétien-Martin years, we actually paid down several years on the debt, and over the whole term of those two governments, [the debt] only went up very little, like $50 or $60-billion," said Mr. Easter. "Then in the Harper years, it went up another $150-billion. So there's that myth that surrounds each party that you can't seem to cut."
Modest deficits may be 'new normal,' says former parliamentary budget officer
With the October federal election on the horizon, political parties now working on their financial platforms behind the scenes are having to make some tough decisions, according to former parliamentary budget officer Kevin Page.
"They're realizing that to balance the books in two years, using something like the Parliamentary Budget Offices' (PBO) pre-budget or pre-election baseline, it would require [some] austerity, some spending cuts, or tax increases, a lot of which they wouldn't do, but it would be spending cuts," said Mr. Page.
"It could be that, politically, they're looking at what happened in Ontario, not being very popular," he said, referring to cuts to multiple services and programs made by Ontario Premier Doug Ford in his first year in power to try and eliminate an $11.7-billion deficit.
"But the fact that Ontario is doing austerity—to add more austerity at a federal level, may be not a great thing for an economy that's growing at less than one and a half per cent," said Mr. Page.
Mr. Page said the Liberal position of running modest deficits stood out in 2015, compared to the NDP who said they were going to spend more but also raise taxes, and Conservatives saying they would work hard to return to balanced budgets.
"[In 2015], you could definitely have a debate about fiscal planning over the next five years. This time, maybe not so much, maybe the new normal now is modest deficits. And they are relatively modest," said Mr. Page.
'Crusade' for deficit management not as pronounced as it was in the 90s, says strategist
Tim Powers, vice-chairman of Summa Strategies and managing director of Abacus Data, said he thinks room has been created for politicians to be "a little more honest—though they may not be entirely honest—about what they say when it comes to the state of economic affairs."
"I think a lot of polling has demonstrated that it isn't the 1990s, that the crusade to lead the policy charge based on deficit management and balanced budgets isn't as pronounced as it was with the electorate a couple of decades ago," said Mr. Powers, a former Conservative advisor.
"I think [Andrew Scheer] wants to be careful not to get into a place where he obviously is going to be breaking promises fairly early if his message is going to be 'I'm going to be a better fiscal manager.'"
"He doesn't necessarily want to put himself in a box, where, were he to win, that story would be blowing up fairly quickly, because he couldn't make the targets he said that he would make."
University of Toronto professor Nelson Wiseman said Mr. Scheer's recent statement is a play for soft liberal voters.
"What Scheer realizes here is that he needs to expand his base," said Prof. Wiseman. "He notices that in the last election, after the NDP said they would balance the budget, the Liberals said they wouldn't, and that didn't hurt them."
"Not only that, they said they would run modest deficits of $10-billion for the first couple of years. Well, they've blown through that, and Liberal popularity remained very high until SNC-Lavalin."
Prof. Wiseman also said political parties are now fighting over marginal voters, and what Mr. Scheer is saying could be successful with some soft Liberals.
"People who have voted for the Conservative in the past had had it with Harper, and now this gives them an opportunity to go back to the Conservatives, and they're not as worried."
Canadian Taxpayers Federation disappointed with Mr. Scheer's 'backpedaling'
Federal director of the Canadian Taxpayers Federation Aaron Wudrick said he was disappointed with Mr. Scheer's announcement, given that his organization specifically asked all of the candidates during the Conservative leadership campaign if they would commit to balancing the budget within two years.
"Andrew Scheer was one of the candidates who signed that pledge," said Mr. Wudrick. "So we view that as backpedaling. We think [balancing the budget] is doable on the original timelines that he promised to."
On July 25, the group challenged the leaders of the major federal political parties to show how they will balance the federal budget with clear and accountable platform promises.
"It's wrong to borrow today and stick future generations with the bill," said Mr. Wudrick in the release. "Over and over again we've seen the damage caused by runaway deficits and it is essential that, no matter which party forms government after Oct. 21, the federal deficit is eliminated."
The Hill Times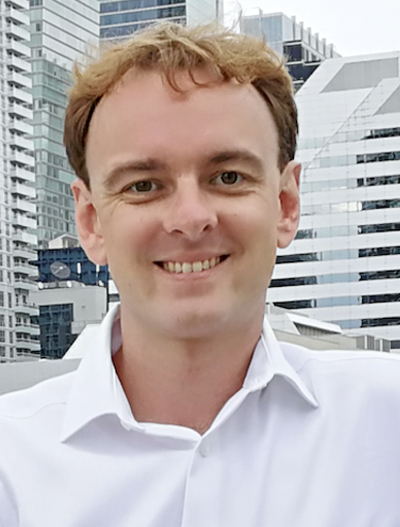 Mike Lapointe
Mike Lapointe joined the The Hill Times in June 2019 and covers the federal public service, deputy ministers, the Privy Council Office, public service unions, the Phoenix pay system, the machinery of government, and the Parliament Hill media.
- mlapointe@hilltimes.com