National Defence Minister Harjit Sajjan has a new staffer in his office, with Floriane Bonneville now on the job as a special assistant for issues management.
Ms. Bonneville joined the minister's office in June and was previously a reporter with Radio-Canada in Windsor, Ont. She's also a former freelance chase producer for CTV News' primetime political show, Power Play, in Ottawa and has a master's degree in journalism from Carleton University, along with a bachelor's degree in English from Concordia University.
"We're excited for her to join the team," said Mr. Sajjan's press secretary, Todd Lane, in an email to Hill Climbers.
Headed in the other direction is Brittany "Brit" Mockler, who exited the minister's office in July. A former public engagement officer for the New Brunswick Women's Council, she'd been busy at work as a special assistant for communications to Mr. Sajjan since early 2018.
Ms. Mockler is also a former marketing and communications manager for Blue Spurs, a product development firm in Fredericton, and was digital director to now Environment Minister Catherine McKenna in Ottawa Centre, Ont., during the 2015 federal election, which saw Ms. McKenna elected for the first time by roughly 42.7 per cent of the vote, amongst other past roles.
Zita Astravas is chief of staff to Mr. Sajjan.
There are a few more recent staffing moves in Science and Sport Minister Kirsty Duncan's office to report.
Brian MacKay, who joined the minister's office as a special assistant for operations in late March, is now also the office's Ontario regional affairs adviser. Previously, Melissa Rumble filled that role, but she was recently promoted and is now director of operations to Ms. Duncan, as reported by Hill Climbers.
A former Queen's Park staffer, Mr. MacKay is also a former parliamentary assistant to Toronto Liberal MP Julie Dzerowicz.
In other office news, Dario Dimitriev marks his last day as Ms. Duncan's executive assistant on July 31. He'd been in the role since February.
A former intern in Liberal MP Mary Ng's Markham-Thornhill, Ont., constituency office, Mr. Dimitriev also previously served as director of the Ryerson University Young Liberals association while studying a bachelor's degree in political science and government at the school.
Already, summer student Isabel Hunter has been tapped to take over as executive assistant to the minister.
Anne Dawson is chief of staff to Ms. Duncan.
In case you missed it, Innovation, Science, and Economic Development Minister Navdeep Bains' chief of staff, Gianluca Cairo, is headed for the private sector in August and is set to join Ceridian HCM Holding, a human resources software company which is currently one of three finalists to develop a replacement for the beleaguered Phoenix federal payroll system, as first reported by The Globe and Mail. At Ceridian, Mr. Cairo will "lead a new division to expand its offerings to public-sector clients globally," according to The Globe.
Mr. Cairo announced his decision to bid farewell to politics ahead of the next election and join Ceridian in Facebook and LinkedIn posts on July 21.
"Public service is a noble profession; as such, I am incredibly humbled to have served at this level," reads the post. "I am proud of our accomplishments over the last four years and I look forward to my next set of challenges."
A former vice-president of Argus Software, a division of the Altus Group software company, Mr. Cairo returned to the Hill as chief of staff to then-public services minister Judy Foote in December 2015 and became chief of staff to Mr. Bains in September 2017. From 2005 to 2009, he was an adviser in the then-Liberal Opposition Leader's Office under various leaders.
Mr. Cairo will mark his last day in Mr. Bains' office on Aug. 16, but before then, as of Aug. 6, director of parliamentary affairs Marc Gervais will officially take over as interim chief of staff to Mr. Bains.
A former director for cabinet and parliamentary affairs at Global Affairs Canada and a former political aide to then-Liberal social development ministers Liza Frulla and Ken Dryden, Mr. Gervais has been working in Mr. Bains' office since early 2016.
Meanwhile, former PMO principal secretary Gerald Butts has dipped his paws back into the pool that is federal politics as a senior adviser to the national Liberal campaign, as recently confirmed by the party.
Mr. Butts resigned from his old post in the Prime Minister's Office in March amid the SNC-Lavalin scandal and backlash over his alleged part in interactions with former justice minister Jody Wilson-Raybould. Since then, as reported in May, he's advised the Eurasia Group, helping with its efforts to establish a "geopolitics of climate" practice.
Jeremy Broadhurst is the Liberal Party's national campaign director, aided by deputy national director Olivier Duchesneau.
The Hill Times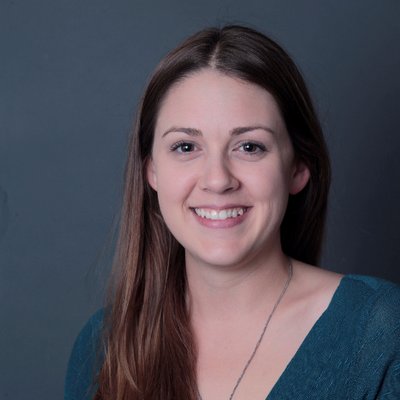 Laura Ryckewaert
Laura Ryckewaert is a deputy editor at The Hill Times.
- lryckewaert@hilltimes.com