Canada's first-ever televised leaders' debates commission is close to revealing the producer that will organize the two debates for the upcoming vote, with a decision expected to be announced in the "next few weeks."
The commission was initially eyeing a mid-June deadline for announcing the winning bidder, but that was an optimistic target, said Michel Cormier, executive director of the Leaders' Debates Commission and a former Radio-Canada journalist. "We're finalizing the deal with the producer, but we can't announce the name yet," Mr. Cormier said. "I won't put a date on it, because I've been burned before." 
Former governor general David Johnston heads the arm's-length commission that could serve as a blueprint for future election debates. The creation of the independent body was announced in 2018 by Democratic Institutions Minister Karina Gould (Burlington, Ont.), in an effort to address longstanding concerns about the consortium-led debates over leaders' participation, backroom negotiations, and public engagement. 
"Canada is not the only jurisdiction that's asking itself this question, 'How do we make it a permanent feature of the political process?' " Mr. Cormier said. 
In the last election, the Conservatives boycotted the traditional debates run by a consortium of broadcasters, opting instead to accept invitations from Maclean's and TVA, which they viewed as independent. The 2015 debates, overall, drew far fewer people than debates in 2006, 2008, and 2011, which, on average, had an audience of more than three million. Maclean's debate, for example, drew just 1.5 million viewers, Ms. Gould told the House Affairs Committee in 2017. 
Debates, Mr. Cormier said, are particularly valuable in an era of disinformation. "We believe the debate is a unique chance for people to have access to their leaders in an unfiltered way, for two hours, in real time, where everybody gets information that hasn't been mediated, distorted, or transformed," he added. "Our hope is that people do actually get some information that helps them judge not just the character or leadership ability of leaders, but also their positions."
The commission is also in the midst of settling how to apply the criteria set by the government, which will be released around the same time as the winning bidder for the debates. Mr. Cormier said they've been consulting widely with pollsters, politicos, and the commission's seven-member advisory board for guidance. The board includes former NDP MP Megan Leslie, ex-Liberal finance minister John Manley, entrepreneur Craig Kielburger of WE, Jean LaRose of  the Abenakis First Nation of Odanak in Québec and former APTN executive, Quebec judge Louise Otis, and University of Ottawa professor Chad Gaffield. They were selected by the commission.
By sometime in August, the parties and the producer should have an idea of what to expect in the debates.
To qualify, parties have to meet two out of the three following conditions:
have an MP in the House, elected as a member of that party, at the time the election is called

intend to field candidates in at least 90 per cent of electoral districts, or in 304 of the 338 ridings

obtained at least four per cent of the vote in the last election, or the party's candidates have a "legitimate" chance of winning seats in the upcoming election, based on "recent political context, public opinion polls and previous general election results."
Mr. Johnston will ultimately have discretion in interpreting whether a party has a reasonable shot at increasing its representation in the House. 
If, for example, ex-Conservative MP Maxime Bernier (Beauce, Que.) does field candidates in nearly all 338 districts, as he intends to, his party can participate in the debates, he'll meet one condition. He currently does not automatically meet any of the three criteria since he was elected as a Conservative in the 2015 election, not under the People's Party banner.
Competing principles at play 
The commission has left it up to the winning bidder to determine the format or structure, including the questions and themes, because it considers debates to be a "journalistic exercise," much to the disappointment of Elly Alboim, principal at Earnscliffe Strategy and former CBC Parliament Hill bureau chief for years.
There's an inherent tension at play between journalism's interest in news value and the public interest, Mr. Alboim said. "It's [the debate] an exercise in public education. [Journalism] will reward news value, not substance," he said, noting that coverage of leaders' debate performance tends to focus on leaders' personality, not policies. "Journalists don't have much interest in facilitating a sober discussion of policy. … A think-tank is more likely to facilitate discussion."
At the same time, the commission opened the bidding process to think-tanks, universities, and other groups outside of the media sector. 
"It's open to any group. This is part of the spirit of the order in council; we don't want to just limit to the big TV networks," Mr. Cormier said. He explained that the producer can "easily contract out" work that requires journalistic oversight, such as fact-checking the debate.
Mike Morden, research director at the Samara Centre for Democracy, agreed there are "competing interests," but said it's possible to balance those by having the commission oversee the process, while allowing media organizations to lead on execution.
Some academics had hoped the commission's mandate would include oversight of debates at the riding level, placing less emphasis on the personality of party leaders, to better reflect Canada's parliamentary system, since voters don't directly cast a ballot for the prime minister.
"If we really care about parliamentarians, the people potentially who are going to form cabinet, the people who are going to be holding critic portfolios, we should have a better opportunity to see what it is they might have to say," said Alex Marland, political science professor at Memorial University.
Prof. Marland said he'd like to see parties propose a model for organizing debates in all 338 districts to ensure consistency. "Everyone who's running for election can put it on their calendar and say, 'This is the one debate that I need to make sure I go to,' " he explained. 
Max Cameron, director of the Centre for the Study of Democratic Institutions at the University of British Columbia, echoed that concern about focusing the public's attention primarily on leaders' debates, saying, "I worry they presidentialize the system. The reality is, we don't get to vote for our leaders. We vote for the local candidates in our riding."
Mr. Cameron floated an idea that he and other academics have supported of using the commission as a platform to host a "repository" of videos on debates from every riding for those interested in how the race is playing out in other parts of the country. Mr. Cameron is among a number of experts who have been asked by the commission to assess whether the pilot project is a success, and how to move forward with the experiment, following the election. 
Mr. Alboim said it's unrealistic to expect debates with lower-profile candidates to command enough public attention. "For good or for ill, we live in an era of leadership politics," he said. "It's too much to expect they're going to pay much attention to debates involving lesser figures. Leaders' debates are really the only ones that can capture sufficient attention."
Asked if the commission would be supportive of expanding the scope of the commission's mandate, Mr. Cormier said he isn't ready to endorse or discount the idea, saying it can't be a "foregone conclusion" at this stage. 
The commission has to submit a report to Parliament by March 31, 2020, with recommendations on how to turn this experiment into a recurring feature in future electoral cycles. 
The commission is in charge of these two televised leaders' debates for the Oct. 21 federal election campaign, but there could be other televised debates organized outside the official commission's debates.
Corrections: An earlier version of this story initially said the televised debates are slated to be held at the National Arts Centre on Oct. 7 and 8, according to the request for proposal. In fact, those dates and the location are placeholders and are not set, according to the commission. The bidders were able to propose alternative dates and locations. It also incorrectly stated that People's Party Leader Maxime Bernier qualifies for at least one condition to participate in the debates. Since he was not elected under the People's Party banner in the 2015 election, he does not automatically meet one of the requirements. 
The article has been updated to clarify that the condition on whether a party has a legitimate chance will be based on whether the party's candidates themselves have a legitimate chance of being elected. That condition will be based on "recent political context, public opinion polls and previous general election results." We apologize for these errors. 
The Hill Times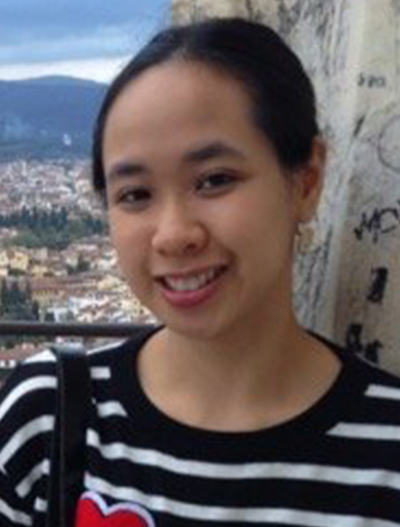 Beatrice Paez
Beatrice Paez is the digital editor at The Hill Times.
- bpaez@hilltimes.com