Nearly three-quarters of Indigenous youth across the country are hopeful that reconciliation is possible within their lifetime, a new survey suggests. 
With an election coming up in the fall, the onus is on party leaders to capitalize on that momentum, said Max FineDay, executive director of Canadian Roots Exchange, which aims to foster better relations between Indigenous and non-Indigenous youth. "It's election season, and it's important for all parties to articulate clear visions about how their party is going to advance reconciliation," Mr. FineDay said.
Of the 1,377 youth surveyed in the online poll, 73 per cent of Indigenous youth said the prospects of achieving meaningful reconciliation is bright, compared to 68 per cent of non-Indigenous youth. The study, titled the Canadian Youth Reconciliation Barometer, was conducted by Environics Institute for Survey Research in partnership with Canadian Roots Exchange and the Mastercard Foundation from March 22 to April 29.
"Personally, I was shocked at the level of optimism that young people are expressing. [They] don't have to be optimistic about reconciliation," he said.
At the same time, he said, these sentiments are not unconditional."If Canada is just going to continue to treat Indigenous people poorly and not pick up the hand extended to them by this generation and say, 'How are we going to fix this?,' then I wouldn't be surprised if we do this survey in another three years and the optimism is waning."
He attributed the increased optimism, in recent years, in large part to education both inside and outside of the classroom. 
"I hear often from folks in the public service that it's their kids and their grandkids that are coming home from school and teaching them things," Mr. FineDay said. "The idea of intergenerational learning and curriculum changes have been a powerful tool to educate folks within decision making or those who are elected on the Hill."
The survey results also indicated that 27 per cent of Indigenous youth wished the one thing non-Indigenous Canadians understood about Indigenous people was that everyone is equal and not so different. 
According to Environics, the poll does not have a margin of error, as it was based on a non-probability sample. Respondents were chosen from an existing panel. The sample is reflective of key demographic characteristics, including gender, age, province, and Indigenous groups including First Nation, Metis and Inuit.
Still, Mr. FineDay said, many Indigenous communities face ongoing challenges that, at times, can seem "insurmountable." He pointed to the high rates of poverty faced by First Nations children on reserves, their participation in the economy, and the education between Indigenous communities and the non-Indigenous population.
"But I'd like to think Canadians are ambitious, are not afraid of seemingly unsolvable problems," he said. "I like to remind Canadians that reconciliation is not a partisan issue." 
This optimism could translate into political engagement when Indigenous voters head to the polls in October, said Mr. FineDay, when asked if this election will draw high voter turnout among Indigenous youth. In the last election, turnout on reserves jumped to 61.5 per cent from 47.4 per cent in 2011, according to Elections Canada. 
Assembly of First Nations' National Chief Perry Bellegarde, in an interview last month, was also optimistic that high voter turnout will become a trend in future election cycles. Mr. Bellegarde said he's hoping that it will increase to 70 to 80 per cent this cycle.
"We need to recognize the journey of reconciliation hasn't been around for many, many election cycles," Mr. FineDay said, observing that communities are "exercising every political muscle" to ensure Indigenous issues are pushed to the forefront of party platforms.
That means having Indigenous-focused questions on campaign trail and debates, and pushing for further progress on implementing the Truth and Reconciliation Commission's calls to actions, Mr. FineDay said, noting it's the first election since its final report was released. 
"I think there's a real opportunity that we could get this right," he said. 
– With files from Beatrice Paez 
The Hill Times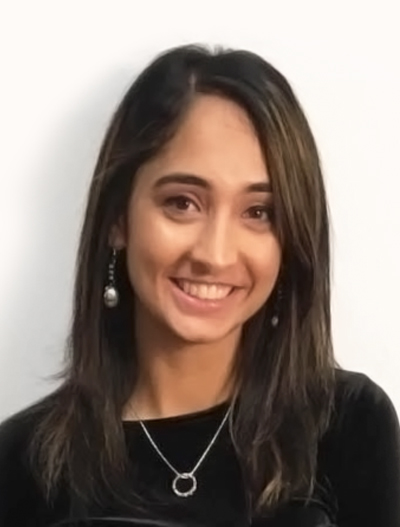 Palak Mangat
Palak Mangat is an online reporter with The Hill Times.
- pmangat@hilltimes.com