Good Thursday morning,
Prime Minister Justin Trudeau is expected to attend the annual Crown-Métis Nation Summit in Ottawa, where he'll deliver remarks. He'll be joined by Crown-Indigenous Relations Minister Carolyn Bennett, Innovation Minister Navdeep Bains, Veterans Affairs Minister Lawrence MacAulay, Indigenous Services Minister Seamus O'Regan, and Health Minister Ginette Petitpas Taylor. The event's at around 8:45 a.m., room 415, Wellington Building.
Here's a rundown of what is happening today:
Finance Minister Bill Morneau and Organized Crime Reduction Minister Bill Blair are holding meetings in Vancouver to discuss the government's plan to fight money laundering and terrorist financing.
The Parliamentary Budget Officer is releasing a report, titled "Closing the Gap: Carbon pricing for the Paris target," at 10 a.m.
Independent Senator Réne Cormier and Conservative Senator Rose-May Poirier are holding a press conference on the release of the Senate Official Languages Committee's final report on modernizing the Official Languages Act. That's at 11:30 a.m., Senate of Canada Building, room B45.
Trade Minister Jim Carr is expected to attend an event with South Korean ambassador to Canada, Maeng-ho Shin, that's hosted in part by the Canada-Korea Interparliamentary Friendship Group.
Committee meetings of note:
Sylvain Ricard, the interim auditor general, is slated to appear before the House Public Accounts Committee at 8:45 a.m., room 025-B, West Block.
The House Finance Committee is holding a clause-by-clause vote on C-101, legislation that would amend the Customs Tariff and Canadian International Trade Tribunal Act, to give Canada the flexibility to introduce safeguards in the face of a glut in steel imports. That's at 3:30 p.m., room 035-B, West Block.
The Senate Internal Economy Committee is meeting at 8 a.m. to hear from a handful of witnesses, including the Senate's comptroller and Conservative Senator Don Plett. It meets in room C128, Senate of Canada Building.
What the newsroom is reading:
Advisory council calls for $15B universal, single-payer pharmacare plan: Implementing it would save $5-billion a year, according to its final report. (via CBC News)
Federal government asks Supreme Court for urgent stay of solitary confinement ruling: Its move comes just a week before the practice is set to become illegal. (via the Canadian Press)
Alberta Premier Jason Kenney seeks alliance with Quebec's Francois Legault: What stands in the way of a potential alliance is pipeline development. (via Global News)
The Hill Times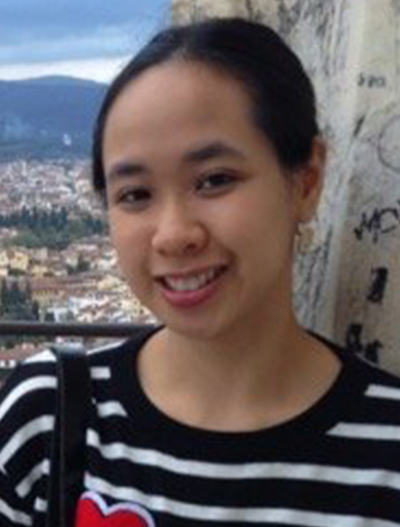 Beatrice Paez
Beatrice Paez is the digital editor at The Hill Times.
- bpaez@hilltimes.com