Cameron Ahmad
Liberal strategist
"In 2015, Canadians told us they wanted real change. Inherent to this was the understanding that we would take a proactive approach to the economy, and create new opportunities for Canadians at home and abroad. When Canada, the United States, and Mexico signed the new NAFTA agreement this past November, we made good on that promise for millions of jobs and thousands of communities.
"We understand that strengthening our trade relationships with our friends and allies is essential to the economic prosperity of the Canadian middle class. That is why Canada is now the only G7 country with free trade deals with all other G7 members. Together with CETA and the CPTPP, Canadians will soon have the opportunity to freely do business with nearly two billion people around the world.
"When we tabled the Canada-U.S.-Mexico agreement on Wednesday, it was the culmination of the hard work done by our ministers, colleagues at Global Affairs, and a network of embassies and consulates across North America. Together, Team Canada showed that we would not easily back down—in the words of Vice President Pence, the country 'drove a hard bargain.'
"The hard work has already been done, and we will continue moving forward in tandem with the United States and Mexico to ratify the new NAFTA."
Cory Hann
Conservative strategist 
"The Liberals have acted like a rushed high schooler putting off their homework and projects until the day before they're due, and now they find themselves against the clock after waffling for the last four years. Somehow, they managed to spend us billions into deficits with no timeline for balance, and yet have almost no signature piece of legislation to hang their hat on—sure, save for the carbon tax, marijuana legalization, and … uh …changing a word in the anthem?
"I guess the lack of legislation is good news since it means fewer problems for Conservatives to fix after October. And the NAFTA 0.5 deal is no different. We'll mitigate the damage done by this deal, addressing things like the softwood lumber dispute, the remaining Buy American provisions, the disjointed regulatory regimes, and the difficulties with the cross-border business travel.
"Like Andrew Scheer has said, we will negotiate with the U.S. from a position of strength, by emphasizing security and defence co-operation, and by imposing safeguards to protect North American steel from Chinese dumping. A Conservative government will lower taxes and reduce regulatory burden on business so that Canada is attractive to investors and so that Canadian businesses can compete and win on the world stage."
Mélanie Richer
NDP strategist
"Let's be clear: there is no need to rush the implementation of NAFTA. There is so much that can be done to fix this deal for Canadian workers and families. Trade needs to be fair and in the best interest of Canadians. The Liberal government could, and should, pressure Donald Trump to fix this deal.
"Currently, Democrats in the U.S. are working to achieve a better NAFTA. They want to improve labour provisions that will protect jobs here in Canada and fight Big Pharma on the extension of drug patents, which will result in higher costs for Canadian families. Canadians expect the Liberal government to push for these progressive changes.
"If the Liberals try to rush this deal through, they would be supporting President Trump in his pressure of the Democrats to drop the improvements they're seeking. That's not progressive trade, it's self-serving. If they push this through before fixing the deal, they are going to throw away a once in a lifetime opportunity to make trade fairer for Canadian workers. And the Conservatives were the architects of original NAFTA that cost hundreds of thousands of good-paying Canadian jobs. They can't be trusted to fight for working people.
"New Democrats have raised major concerns about the impacts that this deal will have on Canadians. Our number one priority is protecting Canadian jobs. It would be a shame if a win was more important to the Liberal government than finally getting this right for Canadians."
Éric Couture
Bloc Québécois strategist
"There's a very tight window to get the new NAFTA ratified. But the real question is not whether it can be done, but whether it should.
"Getting it done would mean ratifying the most important free trade agreement for Québec without committee studies, without hearing experts, and without proper compensation for our farmers under supply management. It would also mean ratifying the deal without knowing if our biggest partner will hold up its end. The United States Congress is the scene of vigorous debates regarding the new NAFTA and could very well scrap it. We do not know if the text that is to be voted on by the House will be the final version. No trade deal will be enacted before the Republicans and the Democrats settle their differences. Literally nothing will happen if the Canadian Parliament goes forward precipitately.
"The only ones benefiting from a quick ratification of CUSMA are the Liberals, who want to be able to say that they got it done with elections looming. It's a stunt and nothing else. They could possibly get it done if the oppositions collaborate. The Bloc Québécois will not.
"We want to see our dairy farmers compensated for the TPP and CETA before promulgating a third major trade agreement with supply management concessions. As the chairman of Les Producteurs de lait du Québec said: 'We want a concrete gesture before the elections, and a concrete gesture includes a check.' We couldn't have said it better."
Rosie Emery
Green strategist
"Yes! But, we need to walk a fine line between getting it passed and rushing it. So, even if Parliament has to sit into the dog days of summer (because getting trade certainty with an erratic U.S. administration is worth it), cool heads must prevail.
"While we do not like chopping away at supply management or giving a better deal to Big Pharma, eliminating Chapter 11 and the energy chapter make it worthwhile. Remember that Trump called steel and aluminum imports from Canada and Mexico a national security threat to the U.S.? Outlandish, and yet it happened. So while those unfair tariffs were finally lifted in May, anxiety is unlikely to subside until the new NAFTA is signed, sealed, and delivered.
"The problem is that even if the Liberals push through legislation to implement the new pact, negotiations could delay finalization of the deal until next year. Who knows what might happen by then? We could have more Green MPs in the mix. Greens know that a smart economy is a resilient economy, one that is diversified and less vulnerable to global shifts (and unpredictable heads of state).
"If the canola debacle has taught us anything, it is that fortunes can shift on a pesky bug, and Canadians can be caught in the middle when superpowers bicker. A smart economy enriches localized value chains, producing more goods and employing more Canadians. So while trade deals are important, it behooves us to think outside the box as we navigate the uncharted waters of the climate crisis."
The Hill Times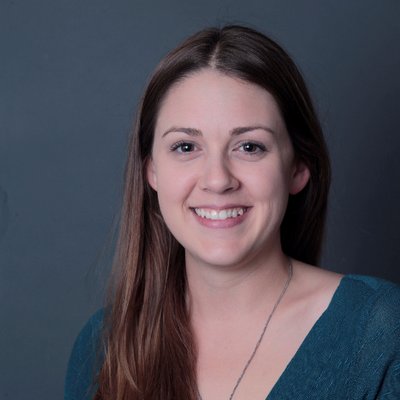 Laura Ryckewaert
Laura Ryckewaert is a deputy editor at The Hill Times.
- lryckewaert@hilltimes.com