Public Services and Procurement Minister Carla Qualtrough recently promoted communications adviser Marielle Hossack to take over as her new press secretary.
Ms. Hossack has been working in Ms. Qualtrough's ministerial office since September 2018, and had spent almost a year leading up to that working as a parliamentary assistant to Ms. Qualtrough as the Liberal MP for Delta, B.C. She was promoted to press secretary at the end of May.
Before joining the Hill staff ranks, she was a social media co-ordinator for the National Capital Commission, and she's also a former communications consultant with Public Response, an online engagement and government relations firm, in Ottawa, and a former communications adviser with World Vision Laos.
Starting in late 2016, Ms. Hossack lent a hand to Nicolas Moyer's ultimately unsuccessful bid to win the Liberal Party's nomination to run as the party's candidate for the 2017 byelection race in Ottawa-Vanier, Ont. Now-Liberal MP Mona Fortier ultimately won the Liberal nomination, and went on to hold the riding for the party in the April 2017 byelection, in which she was elected to sit in the House after garnering with roughly 51.2 per cent of the vote following the 2016 death of Mauril Bélanger.
Ms. Hossack studied for a bachelor of arts degree with a specialization in communications at the University of Ottawa.
Previously, Ashley Michnowski, a former press secretary to then-sports and persons with disabilities minister Kent Hehr, had been press secretary to Ms. Qualtrough since October 2017. Last fall, she stepped in as acting director of communications to the minister after Christine Michaud went on maternity leave.
Along with Ms. Hossack's promotion, there are a number of other staffing changes that have taken place in the public services minister's office to note.
Richard Léger officially joined Ms. Qualtrough's office as a policy adviser on April 9. He brings with him a background in civil litigation, and has previously been a lawyer with Ottawa-based bilingual law firm Vincent Dagenais Gibson LLP and with Caza Saikaley LLP, also in Ottawa, before that.
Mr. Léger studied for a bachelor's degree in political science at the University of Moncton, and studied common law at the University of Ottawa. Shortly after graduating from law school in 2010, he spent time on the Hill as an MP's legislative assistant before going on to article with the Canada Industrial Relations Board, and later Caza Saikaley.
Ms. Qualtrough's policy team is headed by director of policy Kristina Molloy, who's focused on the accessibility file, and director of policy, procurement, and parliamentary affairs Taras Zalusky. It also currently includes Nicholas Kang, policy adviser, and Joel Tallerico, legislative and policy adviser. Also advising the minister, generally and on legislation, are Tristan Laycock, legislative assistant, and senior adviser Brian Bohunicky.
Helen Cassie is another recent addition to Ms. Qualtrough's office, and started on the job as a special assistant for operations to the minister on May 21. Before then, she'd been busy as a parliamentary assistant to Liberal MP Wayne Long, who presents Saint John-Rothesay, N.B.
Ms. Cassie returns to familiar ground in Ms. Qualtrough's office, having interned there through the Liberal Party's Summer Leadership Program in 2018. She's also previously interned in British Columbia Liberal MP Hedy Fry's office. Her LinkedIn profile indicates she's currently in the midst of a dual degree in political science and communication and political science and government at the University of Ottawa. At the university, she's been involved in the International, Political, and Policy Studies Student Association, including recently as vice-president of social affairs, and with the University of Ottawa Young Liberals.
Shaun Govender is director of operations to Ms. Qualtrough.
Finally, Dylan Wooley-Berry, who had joined the public services minister's office as a scheduler in early February, made his exit in mid-May.
Originally from Sackville, N.B., Mr. Wooley-Berry previously worked as a special assistant for operations and parliamentary affairs in then-fisheries and oceans minister Dominic LeBlanc's office from August 2017 until July 2018, when he left to lend a hand to the New Brunswick Liberal Party ahead of the September 2018 election in the province. He previously was an intern in the fisheries and oceans minister's office over the summer of 2017.
That election ultimately saw now-former Liberal premier Brian Gallant's government unseated by the New Brunswick Progressive Conservatives led by now-Premier Blaine Higgs by a slim, one-seat margin.
Mr. Wooley-Berry is now in place as campaign manager to Khatera Akbari, a chartered professional accountant and president of the Orléans federal Liberal riding association, who's going up against Ontario Liberal MPP Marie-France Lalonde in a nomination race to become the Liberal Party's official candidate for Orléans, Ont., in this October's federal election. Ms. Lalonde has represented the riding provincially since 2014. The Liberal nomination meeting for Orléans has yet to be formally called. Ms. Akbari's nomination campaign officially launched last week, and Mr. Wooley-Berry told Hill Climbers "it's been going really well" so far.
Liberal MP Andrew Leslie, who announced on May 1 that he would not be seeking re-election this fall, won the riding in 2015 with roughly 59.7 per cent of the vote; previously, it had been held by former Conservative MP Royal Galipeau.
Mr. Wooley-Berry studied a bachelor's degree in political science at Mount Allison University in New Brunswick.
Matt Stickney is chief of staff to Ms. Qualtrough.
The Hill Times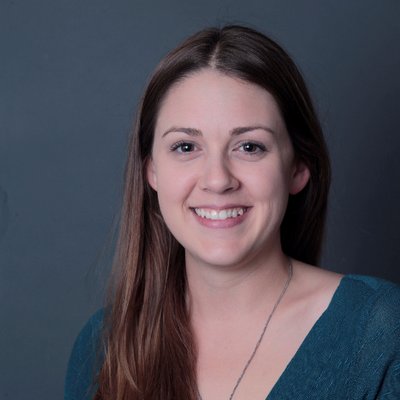 Laura Ryckewaert
Laura Ryckewaert is a deputy editor at The Hill Times.
- lryckewaert@hilltimes.com