Good Wednesday morning,
Prime Minister Justin Trudeau is scheduled to meet with Louise Mushikiwabo, the secretary general of the Organisation internationale de la Francophonie, after QP, at around 3:35 p.m. La Francophonie Minister Mélanie Joly is also expected to meet with the secretary general to talk about areas of co-operation.
The Trudeau government's advisory council on pharmacare plans to table its long-awaited final report. Former Ontario health minister, Eric Hoskins, the council's chair, and Vincent Dumez, a council member, will be at the presser, scheduled for 11 a.m. in the National Press Theatre.
The feds' 2019 budget proposed the creation of the Canadian Drug Agency, which would be tasked with helping lower drug prices. Some critics, including the NDP, at the time billed the move as one more stumbling block towards pharmacare, but others argued it was a step forward.
Here's a rundown of what else is happening today:
After a yearlong study that included visits to Whitehorse, Yukon, and Iqaluit, the Senate's special committee on the Arctic is releasing its report on the "urgent issues" facing the Arctic. That's at 9 a.m. at the National Press Theatre.
Treasury Board President Joyce Murray is holding a presser at 12:30 p.m. to give an update on the government's efforts to find a replacement for the problem-plagued Phoenix pay system. Liberal MP Greg Fergus, her parliamentary secretary, Steven MacKinnon, parl sec to the public services minister, and Debi Daviau, president of the Professional Institute of the Public Service of Canada, will also be at the presser at 219 Laurier Ave. West.
House Speaker Geoff Regan, Conservative MP Matt Jeneroux, Liberal MP Majid Jowhari, and NDP MP Gord Johns are participating in an event on men's mental health at noon, room 233-S (the Speaker's dining room), West Block.
University of Ottawa is hosting a daylong conference on Canada-China relations, including a discussion on the tensions over the extradition of Huawei executive Meng Wanzhou. That's from 8 a.m. to 1:45 p.m. at the university's Social Sciences Building.
Committee meetings of note:
The House Government Operations Committee is expected to meet on a range of issues, including for a discussion Public Services and Procurement Canada's priorities. That's at 3:30 p.m., room 410, 197 Sparks St.
Parliamentary budget officer Yves Giroux will be at the House Environment Committee. That's at 3:30 p.m., in room 025-B, West Block.
Veterans Affairs Minister Lawrence MacAulay will be at the House Agriculture Committee to talk main estimates. That's at 3:30 p.m., room 415, Wellington Building.
Justice Minister David Lametti will appear before the Senate Social Affairs Committee to field questions on C-84, legislation aimed at toughening laws on bestiality. That's at 4:15 p.m., room W110, 1 Wellington St.
The Senate National Finance Committee is scheduled to meet at around 6:45 p.m. for a clause-by-clause consideration of C-97, the budget implementation bill.
What the newsroom is reading:
The Hill Times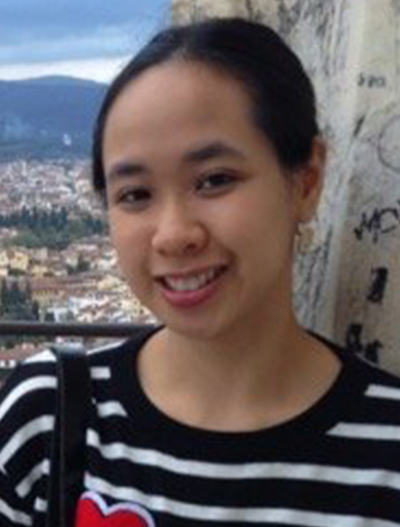 Beatrice Paez
Beatrice Paez is the digital editor at The Hill Times.
- bpaez@hilltimes.com