John Turner, the oldest living former Canadian prime minister, was toasted at his 90th birthday party on June 10 at the Sir John A. Macdonald Building in Ottawa.
Organized by his former PMO staffers Lisa Haley and Marc Kealey, the party drew a crowd of 205, including Prime Minister Justin Trudeau and former prime ministers Jean Chrétien, Paul Martin, Joe Clark, former premiers Frank McKenna and David Peterson, Green Party Leader Elizabeth May, along with MPs, Senators, staffers, and some journalists. As Toronto Star columnist and bureau chief Susan Delacourt, who was among the attendees, put it in a tweet June 10, the party was a veritable "who's who of politics past."
Former prime ministers Brian Mulroney, Stephen Harper, and Kim Campbell all sent video birthday messages.
Mr. Turner also received a letter from the Queen, who welcomed Mr. Turner into the 90s club. Mr. Turner is good friends with Prince Phillip and was said to have "nearly married" the Queen's late sister, Princess Margaret.
Canada's 17th prime minister, Mr. Turner held office for only 80 days—from June 30, 1984, to Sept. 17, 1984—before Mr. Mulroney's Progressive Conservatives swept the Liberals out of government with a crushing majority government win that year. He also previously served as justice and finance minister in Pierre Trudeau's government between 1968 and 1975.
Before Trudeau Sr. resigned, he made more than 200 Liberal patronage appointments, including Senators, judges, and boards of Crown corporations. Despite his short tenure, Mr. Turner made more than 70 such appointments. These appointments did not go over well with Canadians, which is why Mr. Mulroney's comment, "You had an option, sir," to Mr. Turner became a critical turning point in the televised leaders' debates in the 1984 election campaign. Ultimately, the Liberals went from 147 seats to 40 seats, while Mr. Mulroney's party won 211 seats in the House. In his video tribute to Mr. Turner on June 10, Mr. Mulroney said he tried to get out of a commitment to come to the party, but, "I had no option."
Mr. Turner stayed on as leader of the official opposition for six more years and resigned as Liberal leader in 1990, and as an MP in 1993.
At his birthday bash, Mr. Turner was also toasted by Mr. Chrétien, who made six unsuccessful bids to unseat Mr. Turner as Liberal leader between 1984 and 1990, as well as by Mr. Martin, Mr. Clark, former CBC The National anchor Peter Mansbrige, former Radio-Canada host Guy Gendron, former CBC News broadcaster Don Newman, and former CTV National News anchor Lloyd Robertson, who sang a rendition of For He's a Jolly Good Fellow for Mr. Turner.
For his part, Mr. Turner emphasized the need for greater democracy in his address.
"We've got to open up democracy again in Parliament," he said to applause.
"Democracy does not happen by accident," Mr. Kealey said Mr. Turner observed. "As such, we need to participate in the process to make it work."
Asked what the party was like, Ms. Delacourt said: "It was an antidote to the current, pre-election atmosphere and maybe even a vaccination against the intense partisanship we're about to see in the coming election. Old rivals—Turner vs. Chretien, Mulroney vs. Turner, Chretien vs. Martin—all in the same room, speaking civilly and respectfully toward one another. That's the kind of politics that Turner practiced when he was here and everyone in the room paid him tribute by imitating it. Mulroney's joke, 'I had no option' about missing the event, was probably the best one of the night."
The party wrapped up around 10 p.m.
Prime Minister Justin Trudeau entering John Turner's 90th birthday celebration on June 10. The Hill Times photograph by Andrew Meade
House of Commons Speaker Geoff Regan, left, and former Liberal Senator Jim Cowan, right, enter the party. The Hill Times photograph by Andrew Meade
CPC candidate wants election date moved away from Jewish holiday
A Toronto-area Conservative candidate is seeking to take the chief electoral officer to Federal Court in the hopes of moving Canada's election date away from a Jewish holiday.
Canada's looming election—currently scheduled for Oct. 21—is set to fall on the three day holiday of Shemini Atzeret, when observant Jews would not be permitted to cast a ballot or campaign as most forms of work are prohibited, including driving and writing.
Chani Aryeh-Bain, the Tory candidate in the riding of Eglinton-Lawrence, Ont., which is currently held by Liberal MP Marco Mendicino, filed a notice of application to argue for a date change on June 6.
Jewish advocacy organization, B'nai Brith Canada, has added its voice to calls for the chief electoral officer to move the date.
"The chief electoral officer has the discretion to shift election day to avoid 'a day of cultural or religious significance' under Section 56.2(1) of the Elections Act, but he has inexplicably failed to take that entirely logical step," B'nai Brith Canada CEO Michael Mostyn said in a statement.
"It is Elections Canada's responsibility to ensure that we do not see a repeat of the debacle that marred the 2018 Quebec provincial election for the Jewish community."
The 2018 Quebec election date—October 1—was not moved and voter turnout in the riding of D'Arcy-McGee, Que., which has a large Jewish population, fell from 72 per cent in 2014 to 47 per cent in 2018.
Three of four projected advanced voting days—Oct. 11 to 14—fall either on the Jewish holiday of Sukkot or on the Sabbath (Saturday).
In 2007, Ontario moved its election date so it wouldn't interfere with a Jewish holiday.
No Moore: NDP MP Christine Moore bows out of upcoming election
NDP MP Christine Moore joins a growing list of lawmakers who will not run for re-election in October.
Ms. Moore was first elected in 2011 as part of the Orange Wave that nearly tripled the number of NDP MPs in the House of Commons. Despite an NDP decline in the 2015 election, Ms. Moore retained her seat, defeating Liberal challenger Claude Thibault by double digits. In a statement announcing her decision not to re-offer this fall, she thanked former NDP leader Jack Layton and former party president Rebecca Blaikie for encouraging her political career.
The former military nurse was in the middle of the #MeToo movement on the Hill, accusing two Liberal MPs of harassment in 2014, as well as then-NDP MP Erin Weir in 2018. A Canadian veteran later accused Ms. Moore of having an improper relationship with him, but Ms. Moore maintained the relationship was consensual. Ms. Moore was briefly suspended from her party's caucus, but was reinstated after a third-party investigation found no evidence of inappropriate conduct.
She's recently been lauded for her part in advocating for the need for a system of parental leave for new parent MPs.
Ms. Moore is the 15th MP who won under the NDP banner in 2015 who will not be seeking re-election, a list that includes six NDP Quebec federal representatives.
Globe and Mail's Shawn McCarthy takes voluntary buyout
Veteran Hill journalist Shawn McCarthy will be leaving The Globe and Mail after 22 years.
"I'm taking a buyout from the Globe and Mail, and will wind up full-time work at the end of the summer," Mr. McCarthy tweeted on June 10.
In May, the Canadian Press reported that The Globe will be offering buyouts in order to cut $10-million from its operating budget. A spokesperson told the wire service that the newspaper will make in a decision in July over whether layoffs will be necessary.
Ms. McCarthy first joined the paper in 1997. Exiting as The Globe's national business correspondent and global energy reporter, he previously served as the paper's parliamentary bureau chief from 2000 to 2003, overseeing 10 reporters while being the chief political writer. Since 2006, Mr. McCarthy has covered the energy beat.
"[He] always has exclusives in his pocket [and] provides insight [and] deep knowledge to his reporting. A wonderful mentor to younger journalists. I appreciated his advice and guidance. Big loss to the Globe," tweeted The Globe's parliamentary bureau chief Bob Fife in response to Mr. McCarthy's announcement.
Mr. McCarthy said in "semi-retirement" he will continue to write about energy and climate.
nmoss@hilltimes.com
The Hill Times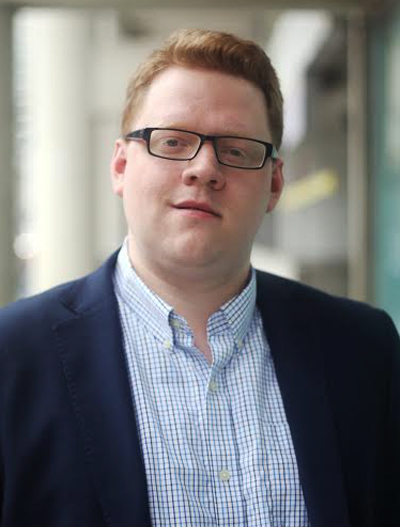 Neil Moss
Neil Moss is a reporter at The Hill Times covering federal politics, foreign policy, and defence. 
- nmoss@hilltimes.com