A total of 109 staff to Members of Parliament were honoured with long service awards, meted out by House of Commons Speaker Geoff Regan in a ceremony on the Hill last week at the Sir John A. Macdonald building.
Resurrected by Mr. Regan for the first time in decades last year, the long service awards are now an annual event, and this year's ceremony honoured staffers who had hit certain milestones, all at five year intervals—this time either the five-year, 10-year, 15-year, 20-year, 25-year, 30-year, or 35-year mark—in 2018.
"There is certainly something about the House of Commons that fosters loyalty and commitment; those of us who work here, both Members of Parliament and those who support them, are here because we care—about our jobs, of course, but also about our co-workers, our institution, and our country," said Mr. Regan, who's also the Liberal MP for Halifax West, N.S., in a speech at the awards ceremony on May 28.
"The work that you perform for your Member of Parliament, House officer, or research office is quite simply invaluable. Certainly as an MP, sometimes it feels like you have to be in six places at once, so it is reassuring to know that your team is holding the fort and working on your behalf to serve the people of Canada."
All award recipients were given a letter of congratulations from the House Speaker, a certificate of recognition, and a House of Commons pin. Those marking milestones of 10 years of service or more were also able to choose a special "recognition gift" from a set list of items, which includes things like cufflinks or a watch engraved with the House of Commons emblem, headphones, a ring, a pendant, and even frying pans.
Of the 109 recipients this year, 57 celebrated five years of service, 28 marked 10 years, 10 hit 15 years, four marked 20 years, six reached the 25-year mark, two celebrated 30 years, and two hit the 35-year service milestone. The ceremony was focused on MP staffers, with another planned to honour House administration staff at the end of June, said Heather Bradley, director of communications to the House Speaker.
A list of this year's recipients was not made available, with privacy reasons cited.
That said, longtime staffer Colleen Knight was among those honoured last week, as noted in the House by her boss, Liberal MP T.J. Harvey, who represents Tobique-Mactaquac, N.B., during Members' Statements on May 29.
Ms. Knight has spent the last four years working for Mr. Harvey, but before then spent years as former Nova Scotia NDP MP Peter Stoffer's sole Hill assistant, during which time she helped spearhead planning for the annual All-Party Party. She marked 30 years of service in 2018. Mr. Stoffer was an MP from 1997 until 2015.
"Throughout her time on the Hill, she has not only worked with MPs and staff, but also developed long-standing relationships with the staff at the parliamentary restaurant, the custodial staff, all the security staff, the IT staff, and across all party lines. She has gone above and beyond to advocate for necessary changes to benefit others," said Mr. Harvey in the House.
Mr. Harvey said Ms. Knight's "outstanding reputation precedes her," and called her "the glue" in his office.
"I thank Colleen for not only her unwavering devotion to my office, but for her commitment to working for so many years toward a better Canada," he said.
Ms. Knight has been a frequent name on The Hill Times' annual Terrific 25 Staffers List over the years.
Christian Brideau, a longtime assistant to various NDP Whips including current Whip, NDP MP Ruth Ellen Brosseau, was also among those honoured last week, marking 15 years of service on the Hill. He, too, has previously ranked on The Hill Times' Terrific 25 Staffers List.
Mr. Brideau began working as a staffer in 2003, under a one-year contract in now-former Quebec NDP MP Yvon Godin's office in 2003; he first joined the Whip's office in 2005, after Mr. Godin took over the post.
He told Hill Climbers last week that while "lots" has changed over his 15 years, much has stayed the same.
"The pace has changed since 2003. I guess the [successive] minority governments kind of programmed us to be on our guard 24/7. The communications tools—BB [Blackberry], and then smart phones, social media—made things go even faster. But routine and protocol kind of stayed the same," he said.
Mr. Brideau said the award is a reminder of "how fast time flies."
"I was on the Hill for a one-year contract to see how Parliament worked …. I'm still here and still enjoying it," he said in an email.
The Hill Times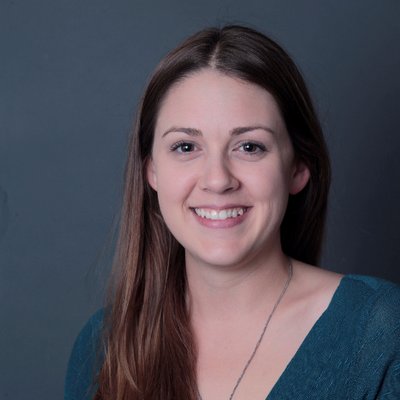 Laura Ryckewaert
Laura Ryckewaert is a deputy editor at The Hill Times.
- lryckewaert@hilltimes.com