With the release of the National Inquiry into Missing and Murdered Indigenous Women and Girls' final report and recommendations, Indigenous women say they're looking to all federal parties to pick up the inquiry's calls in their platforms for October.
"I'm really hoping that all the parties will make a commitment to what their platform will be in addressing the murdered and missing women's inquiry report," Viola Thomas, from Tk'emlups Indian Band in B.C., told The Hill Times during the national inquiry's closing ceremonies in Gatineau, Que., on June 3.
"I will be spending my summer trying to garner public support and put pressure … so that becomes part of their political platform[s]."
Ms. Thomas shared her own story with the national inquiry during its hearings in Vancouver, and said she came to Ottawa for the closing ceremonies to honour her aunt, who was murdered, with the perpetrator never found.
"It's in her loving memory that I'm here, along with all the other women who've suffered violence and abuse," she said.
After two-and-a-half years of work, the national inquiry released its 1,071-page final report on June 3, divided into 11 chapters of findings plus 231 recommendations, or calls for justice. On top of that are two supplemental reports: a 159-page report focused on experiences in Quebec, with 21 recommendations; and a 46-page report focused on the inquiry's genocide analysis.
The inquiry makes no bones about describing the policies and actions of Canada's provincial and federal governments towards First Nations, Inuit, and Métis peoples as genocide, writing that the definition of genocide in international law "encompasses the past and current actions and omissions of Canada towards Indigenous peoples," and calling for a paradigm shift.
"The insidious and gradual nature of the obliteration of Indigenous peoples and the lack of a uniform national policy spearheaded by a totalitarian mastermind, differentiate colonial genocide from our traditional understanding of what constitutes a genocide," reads the report.
That traditional understanding has allowed the "Canadian consciousness to dismiss Canada's colonial policies as racist and misconceived rather than acknowledge them as explicitly genocidal and, even, ongoing," it continues.
In the end, 2,380 people participated in the $90-million national inquiry, including 468 survivors and families.
The inquiry's 231 calls for justice include 46 Inuit-specific calls, 29-Métis specific recommendations, and 32 2SLGBTQQIA-specific calls. Other calls are divided by subject area—from culture, to health and wellness, to human security, to justice—and by industry-specific calls, for media and social influencers, attorneys and law societies, educators, health and wellness service providers, social workers, police and transportation services, the hospitality industry, and resource extraction and development industries, among others. There are also eight calls for all Canadians, including: to speak out and denounce violence, become strong allies who "actively" work to break down barriers, and to help hold all governments accountable for the implementation of the calls for justice.
The recommendations begin with a call for all levels of government in Canada to work in partnership with Indigenous peoples to develop and implement a national action plan, including regionally specific plans, to address the issue of violence against Indigenous women, girls and gender-diverse people; to establish an independent National Indigenous and Human Rights Ombudsperson; and for the federal government to create a mechanism for annual reports to be made to Parliament on the implementation of the inquiry's calls for justice.
Other recommendations include: calling for the federal First Nations Policing Program to be replaced with a new legislative and funding framework to transform Indigenous policing into "an exercise of self-governance and self-determination," and for "well-funded" Indigenous civilian police oversight bodies to be set-up; and for the creation of a Deputy Commissioner for Indigenous Corrections, among many others.
An estimated 500 people took part in the closing ceremonies at the Museum of History in Gatineau, Que., on June 3. The heads of the national Indigenous organizations were there, as were many elected officials, including NDP Leader Jagmeet Singh (Burnaby South, B.C.) and Green Party Leader Elizabeth May (Saanich-Gulf Islands, B.C.). Conservative Leader Andrew Scheer (Regina-Qu'Appelle, Sask.) was not at the event, but Conservative MPs Cathy McLeod (Kamloops-Thompson-Cariboo, B.C.) and Kevin Waugh (Saskatoon-Grasswood, Sask.) were spotted.
With Prime Minister Justin Trudeau (Papineau, Que.) and Crown-Indigenous Relations Minister Carolyn Bennett (Toronto-St. Paul's, Ont.) seated in the front row, directly across from the podium on stage—and Indigenous Services Minister Seamus O'Regan (St. John's South-Mount Pearl, N.L.) right behind them—the four commissioners and members of the inquiry's advisory and grandmothers' circles read through many of the final recommendations, with speakers at times overcome by emotion and a number addressing the recommendations directly to Mr. Trudeau.
Report 'not the end' of the work, says Trudeau
Chief commissioner Marion Buller said the truths made public in the final report "cannot be unheard," and told the crowd: "you have started to rewrite history, in a good way." The calls for justice are not mere recommendations she said, but "legal imperatives" which must be implemented to ensure the safety and well being of Indigenous women, girls, and gender-diverse individuals.
"The Canadian state has, and continues, to enact laws and enforce policies that perpetuate the violation of human and Indigenous rights. This is colonization. This is discrimination. This is genocide. There needs to be a transformational change in how we build and maintain relationships" between Indigenous and non-Indigenous people, she said in a press conference later in the day.
In his address, Mr. Trudeau said the final report is "not the end" and that the inquiry's work and stories collected "will not be placed on a shelf to collect dust." He said his government would conduct a "thorough review" of recommendations and work with Indigenous partners to figure out next steps, including developing and implementing a national action plan, as called for by the inquiry.
In a press release following the closing ceremony, Mr. Scheer said if his party forms government, it "will develop and implement a National Action Plan, in partnership with Indigenous peoples, to advance reconciliation, address violence, and achieve measurable improvements in the day-to-day lives of Indigenous women and girls."
In a tweet June 3, Mr. Singh said, "It is our duty to ensure this report doesn't sit on a shelf. We have to read it, carefully, and implement the 231 Calls for Justice."
The atmosphere at the museum was one of both optimism and release—with calls for the government to be held to account consistently met with applause from the crowd—and of grief, with sporadic eruptions of tears throughout the room. Red dotted the crowd, with the red dress a symbol to memorialize missing and murdered women, and red carnations handed out. One woman holding up a child-sized red dress began sobbing during a moment of silence held to honour victims; with health support workers and others quick to flock to her side.
Ms. Thomas said she added her voice to those calling for a national inquiry into the issue of missing and murdered Indigenous women in Canada decades ago, but with the final report's release in the dying days of the current Parliament, she's "not optimistic that anything's going to happen" between now and the election in October to "lift up any of those calls for justice."
"I think that's the real challenge, is how do we garner the public, critical mass support to make effective, systemic change?" she said, adding that media, too, have a role to play, including in challenging misconceptions about Indigenous people.
"We know that the systemic racism and stereotypes that are prevalent to Canadian society continue to contribute and compound the issue of systemic violence against women and girls," said Ms. Thomas.
Lily Jorgensen, a Nisga'a woman from B.C., got involved with the national inquiry through her work at the WISH Drop-In Centre in Vancouver's Downtown Eastside, which provides a safe space for sex trade workers.
Ms. Jorgensen said the final report's release and seeing the prime minister hear the recommendations read out "gives [her] hope."
"I have to say in the beginning when I became involved, I thought it was just another report that would probably fall on the wayside, but I'm feeling quite hopeful for changes," she told The Hill Times.
Ms. Jorgensen said she's "thankful" to have been able to witness the "unity" in the room at the closing ceremony, and said she hopes that "unity stays." The coming election is "of course" an opportunity for Canada's federal parties to include the inquiry's findings in their election platforms, and she said even the thought that they wouldn't "is discouraging."
War Lake First Nation Chief Betsy Kennedy said she wanted to be at the closing event to let families of the missing and murdered know they're being supported, and she said "each and every one of us" needs to work now to make those recommendations a reality.
"We need to make this thing—bring it out, and make more of an awareness to make things happen," she said.
Speaking by phone with The Hill Times later in the day, Ellen Gabriel, an activist and member of the Kanesatake Mohawk First Nation, said while criticisms remain about how the national inquiry operated—from its slow start to the staff many resignations—what ultimately matters is whether the families are happy with the final product, and whether it results in real change or becomes yet another study on the already-crowded shelf.
"Are the recommendations going to be listened to? Is this going to be part of the election platforms of every single party?" she questioned.
Ms. Gabriel said she thinks the timing of the report's release, on the threshold of the next federal election, is an "advantage" for advocates.
When Amnesty International's 2004 Stolen Sisters report was released, she said "even Indigenous leaders at the time" dismissed the issue as a domestic one.
"We've gone from minimizing what it actually meant in 2004 to now calling it genocide, and I think that's a great leap. So I think there's quite a lot of progress being made, and this should be an election issue [in October]," she said.
lryckewaert@hilltimes.com
The Hill Times
Missing and murdered Indigenous women and girls: the numbers 
The RCMP has confirmed 1,181 cases of police-recorded instances of missing or murdered Indigenous women and girls between 1980 and 2012, over which time the force estimates that Indigenous women—who make up four per cent of Canada's overall population—accounted for roughly 16 per cent of all female homicides. Currently, the national inquiry's final report states, Indigenous women and girls make up almost 25 per cent of all homicide victims and are 12 times more likely to be murdered or go missing than other women in Canadian, and 16 times more likely than Caucasian women.
The rates of violence against gender-diverse individuals are "equally alarming" reads the report, citing one Ontario study of gender-diverse and Two-Spirit individuals which found that 73 per cent "had experienced some form of violence due to transphobia, with 43 per cent having experienced physical and/or sexual violence."
But the report also notes that, as learned through its concurrent forensic document review project, there's "still not a complete understanding" of the true number of missing and murdered Indigenous women and girls in Canada, in part because the RCMP's numbers were largely based on statistics gathered through the Canadian Centre for Justice Statistics Homicide Survey, in which "half of all police services, including the RCMP, do not report information on the Indigenous identity of homicide victims." The RCMP itself stopped reporting on Indigenous identity in the Homicide Survey in 2001, according to Statistics Canada. 
—By Laura Ryckewaert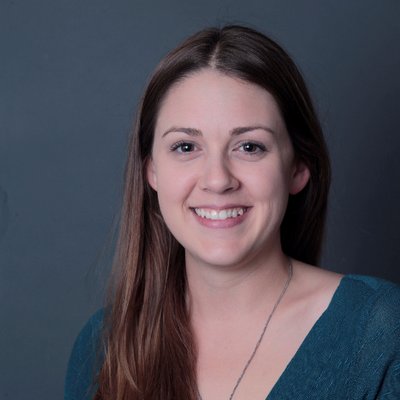 Laura Ryckewaert
Laura Ryckewaert is a deputy editor at The Hill Times.
- lryckewaert@hilltimes.com