John Turner, Canada's oldest former living prime minister, will turn 90 on June 7, but friends are throwing a big birthday bash for him in Ottawa on June 10 at the grand Sir John A. Macdonald Building. The organizers of the party are Lisa Haley and Marc Kealey, who were staffers in the former Turner PMO. Canada's 17th prime minister, Mr. Turner held office only from June 30 to Sept. 17, 1984, before Brian Mulroney's Progressive Conservatives swept the country with a crushing majority government win that year.
Attending the party will be Prime Minister Justin Trudeau and former prime ministers Joe Clark, Jean Chrétien, and Paul Martin, as well as former Ontario premier David Peterson, former Pierre Trudeau and Turner cabinet minister Ed Lumley, former health minister Monique Bégin, and Green Party Leader Elizabeth May, among others. Two hundred people are expected to be there from all across Canada.
"This is one of those non-partisan events … you've got any number of people [attending saying] it's important because of the manner of which this guy operated as a politician," Mr. Kealey said. "He could reach across the aisle in the House. He could be effective with the members of the opposition, as much as he could with his own party."
Mr. Turner, a former justice and finance minister in Pierre Trudeau's government between 1968 and 1975, resigned in 1975 from cabinet after 13 years in the House. He worked as a corporate lawyer on Bay Street from 1975 to 1984, but returned to federal politics after Trudeau resigned as prime minister and won the Liberal Party's leadership.
Before Trudeau resigned, he made more than 200 Liberal patronage appointments, including Senators, judges, and boards of Crown corporations. Mr. Turner also made more than 70 more appointments.
The patronage appointments created a negative backlash across the country. Recall Mr. Mulroney's, "You had an option, sir," in the televised leadership debates in 1984. That moment was a pivotal turning point in the 1984 election campaign. The Liberals went from 147 seats to 40 seats, while Mr. Mulroney's party won 211 seats in the House.
Mr. Turner was prime minister for only 79 days, the second shortest tenure for a prime minister after Sir Charles Tupper. He stayed on as leader of the official opposition for six years and led the party to win more seats in the 1988 election. He resigned as Liberal leader in 1990 and as an MP in 1993.
The Hill Times and CPAC to host evening discussion on 'Race and Politics,' June 19 at National Arts Centre
The Hill Times and CPAC are joining forces for an evening to discuss 'Race and Politics,' as part of CPAC's 'Democracy Project' leading up to this year's fall election.
The Hill Times' managing editor Charelle Evelyn will host the hour-long, lively discussion which will be held at the National Arts Centre in Ottawa. The panellists will include Independent MP Celina Caesar-Chavannes, Indigenous Reconciliation Group CEO Rose LeMay, and former Harper-era cabinet staffer Alykhan Velshi. Tickets are free and the discussion will be broadcast by CPAC.
"People get really nervous when it comes to talking about race in a truly meaningful way, but it's high time we had a real discussion about how and why someone's skin colour plays a role in the country's political system. I'm really excited to sit down with our panellists and give the audience something to chew on," Ms. Evelyn said.
Monsef named to top 20 list of most influential people in global gender equality policy
International Development and Women and Gender Equality Minister Maryam Monsef was named one of the top 20 people influencing global gender equality in 2019.
A top 100 list was selected from over 9,000 nominations by Apolitical, a global network for government and public service.
The top 20 list includes Canadian physician Alaa Murabit, founder of Voice of Libyan Women; U.S. Supreme Court Justice Ruth Bader-Ginsburg; Loujain al-Hathloul, a Saudi Arabian women's rights activist who has been jailed and tortured since 2018; Margot Wallström, Sweden's foreign affairs minister; former first lady Michelle Obama; Bineta Diop, founder of Femmes Africa Solidarité; among others.
Ms. Monsef was shuffled to the Status of Women minister in 2017, which was later renamed the Women and Gender Equality Minister in 2018. She was appointed International Development Minister in 2019, spearheading Canada's Feminist International Assistance Policy.
From 2015 to 2017, the first-term MP was the Democratic Institutions minister.
Ambrose picked as She Innovates leader
Former interim Conservative leader Rona Ambrose was picked as one of the 100 leaders of the United Nations' She Innovates Global Program.
The program aims, which was created by UN Women and the Global Innovation Coalition for Change in 2019, to help women innovators and entrepreneurs defy gender barriers and realize women-centred solutions.
"I truly believe we can accomplish anything we put our minds to," Ms. Ambrose tweeted.
She said her goal was breaking down barriers for women entering public office, according to a She Innovates interview with the former Harper era cabinet minister.
"When I became the youngest woman in Canadian history appointed to federal cabinet I realized I wanted to share my power to help break down barriers for other women to become leaders in public life and in business," she said.
Ms. Ambrose was first elected to the House in 2004, where she served until her resignation in 2017.
The then-36-year-old was appointed as the environment minister in 2006 by former prime minister Stephen Harper. She later served as intergovernmental affairs minister, western economic diversification minister, labour minister, public works and government services minister, status of women minister, and health minister.
Following the resignation of Mr. Harper, Ms. Ambrose was named the interim leader of the Conservative Party, a role she served from 2015 to 2017.
McKenna announces $275,000 to Ottawa Riverkeeper's watershed initiatives
Environment Minister Catherine McKenna announced last week that the federal government will invest $275,000 to the Ottawa Riverkeeper's watershed health and citizen science initiatives. Ms. McKenna's May 28 announcement coincided with that evening's 7th Annual Riverkeeper Gala which raised $303,000 to help clean up the Ottawa River. The swanky shindig was held at 50 Sussex Dr., and Beverley McLachlin, former Supreme Court of Canada chief justice, was named this year's Honorary Riverkeeper. Ms. McLachlin is the newest honorary riverkeeper and joins a circle of previous recipients, including Stephen Poloz, Mark Carney, Kevin Vickers, Sophie Grégoire Trudeau, Murray Sinclair, and Henry Burris. The evening, which was MCed by CTV journalist Evan Solomon, attracted a crowd of 500, including former prime minister Jean Chrétien, Ms. McKenna, Liberal MPs Mona Fortier and Will Amos, and Green Party Leader Elizabeth May,
Grit MP Long gets cracking at Egg Farmers of Canada pop up
Liberal MP Wayne Long picked up a free breakfast last week at the Egg Farmers of Canada's annual Downtown Diner event on Sparks Street in Ottawa. Organized by the Egg Farmers of Canada, Turkey Farmers of Canada, Chicken Farmers of Canada and the Canadian Hatching Egg Producers, the pop-up diner tries to highlight how supply management helps keep Canadian farms strong, according to the news release. The pop-up was on Sparks Street between O'Connor and Banks streets outside the National Press Building.
Separated at birth, eh?
nmoss@hilltimes.com
The Hill Times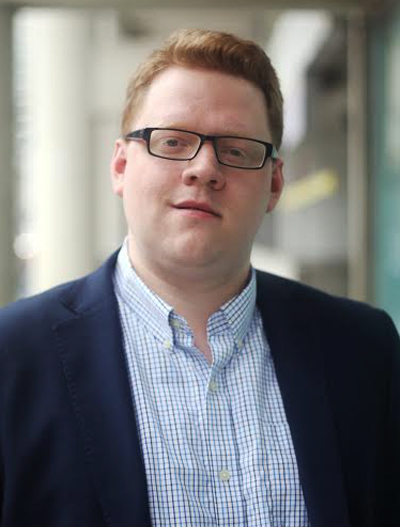 Neil Moss
Neil Moss is a reporter at The Hill Times covering federal politics, foreign policy, and defence. 
- nmoss@hilltimes.com