The intergovernmental and northern affairs and internal trade minister's office—currently being overseen by Finance Minister Bill Morneau and Crown-Indigenous Relations Minister Carolyn Bennett—has seen some recent changes, including Guillaume Julien's exit as director of policy.
Mr. Julien marked his last day in the office the week before last; he first joined the team under Dominic LeBlanc in August 2018.
Mr. LeBlanc announced at the end of April that he would temporarily be taking leave from his post as minister of international and northern affairs, and internal trade, to seek treatment after being diagnosed with non-Hodgkin lymphoma. In 2017, Mr. LeBlanc had been diagnosed with lymphocytic lymphoma and announced in October 2018 that he was in remission.
Before joining Mr. LeBlanc's office last summer, Mr. Julien was part of the federal natural resources minister's political staff team. He started out in that office as a regional policy adviser for Quebec under then-minister Jim Carr in April 2016 and ended as a senior policy adviser under the current minister, Edmonton Liberal MP Amarjeet Sohi.
Mr. Julien also previously did contract work for multinational mining company, Glencore, and is a former government and public affairs adviser with Hill and Knowlton Strategies in Quebec.
As of filing deadline last week, a new or acting director of policy had yet to be named.
But Mr. Julien's exit isn't the only recent change to the intergovernmental affairs and internal trade office's policy team: senior policy adviser Shannon Zimmerman is now director of issues management. She was promoted to the role in early March, not long after marking her first day in Mr. LeBlanc's office on Jan. 28.
Ms. Zimmerman previously spent a little more than two years working for Families, Children, and Social Development Minister Jean-Yves Duclos, starting out as a policy and Ontario regional affairs adviser to Mr. Duclos in November 2016 and ending as a senior policy adviser.
A former Queen's Park staffer, she's also previously worked for then-Liberal infrastructure and transportation minister Glen Murray, then-education minister Laurel Broten, and then-Liberal MPP Leanna Pendergast, amongst other past experience.
She studied for a bachelor's degree in political science and international development studies at Dalhousie University and while there served for a year as president of the school's student union.
Samuel Yorke remains a senior policy adviser in the office, while Brandan Rowe is a policy adviser.
As recently reported by Hill Climbers, chief of staff at intergovernmental affairs Ryan Dunn has taken over as chief of staff to Mr. Morneau, replacing Ben Chin, who joined the Prime Minister's Office as a new senior adviser earlier this month. As Mr. Morneau is one of the two ministers filling in for Mr. LeBlanc while he's on leave, Mr. Dunn continues to also act as chief of staff for the intergovernmental and northern affairs and internal trade ministerial team.
The other political staff currently in the office include: Kevin Lavigne, director of operations and acting director of communications; Vincent Hughes, press secretary; Hanna Kambo, senior special assistant for operations; Alexandra Axiotis-Perez, scheduling assistant; and Danica Garner, assistant to the minister's parliamentary secretary, Liberal MP Yvonne Jones.
In other staffing changes, Jonathan Chiu has joined the exempt staff ranks on the Hill and started a new job in Treasury Board and Digital Government Minister Joyce Murray's office last month as a special assistant for operations.
Mr. Chiu has spent roughly the last three years working in Ms. Murray's Hill office as the Liberal MP for Vancouver Quadra, B.C., a riding she's represented since 2008. His LinkedIn profile indicates he first studied history at the University of Bristol before returning to the school for a master's degree in international security.
Previously, Cindy Dawson was a special assistant for operations in the office; she exited at the beginning of April.
Adam Carroll is chief of staff to Ms. Murray. The minister's office also currently includes: Dan Lindenas, director of policy; Edward Rawlinson, senior adviser; Bruce Cheadle, director of communications; Farees Nathoo, press secretary; Alex Watson, policy adviser;  Kate Proctor, policy adviser; Jonathan Robinson, special assistant; and Vasken Vosguian, legislative assistant.
lryckewaert@hilltimes.com
The Hill Times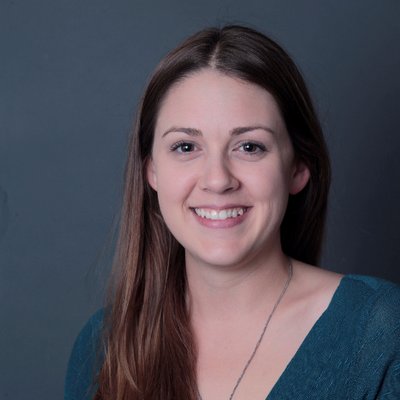 Laura Ryckewaert
Laura Ryckewaert is a deputy editor at The Hill Times.
- lryckewaert@hilltimes.com