There are a couple of staff promotions of note in National Revenue Minister Diane Lebouthillier's office, with the naming of a new director of operations and a new director of parliamentary affairs and issues management.
Caitlin Szymberski has been promoted to the rank of director of operations in the minister's office. She first joined Ms. Lebouthillier's team as a policy adviser at the beginning of February 2018.
Before that, Ms. Szymberski spent roughly a year stationed in Infrastructure and Communities Minister Amarjeet Sohi's office as assistant to the minister's parliamentary secretary, who at the time was Liberal MP Marc Miller.
A former Montreal-based lawyer, she first began working on the Hill in 2015 as an assistant to Mr. Miller as the then-newly elected Liberal MP for Ville-Marie–Le Sud-Ouest–Île-des-Soeurs, Que., after having volunteered on his election campaign. Mr. Miller ultimately won his seat after garnering roughly 50.8 per cent of the vote.
Ms. Szymberski is also a former civil litigation associate with Clyde & Co. LLP and Kugler Kandestin LLP, both in Montreal, and studied law at McGill University.
At the same time as Ms. Szymberski's promotion as of Feb. 22, Janick Cormier was also promoted to the title of director of parliamentary affairs and issues management to the revenue minister.
Ms. Cormier started working in Ms. Lebouthillier's office in dual role in March 2017 as both assistant to the minister's parliamentary secretary and the regional affairs adviser for the Atlantic, North, and West. In September 2018, she was promoted to her most recent title: issues manager and parliamentary affairs adviser.
Prior to joining the ministerial staff ranks on the Hill, Ms. Cormier was busy as an assistant to Liberal MP Steven MacKinnon, who represents Gatineau, Que. She's also a ex-assistant to former Alberta Liberal Senator Claudette Tardif and to former Ontario Independent Senator Anne Cools, and is a former tour guide on Parliament Hill, amongst other past experience.
Previously, Christina Lazarova was wearing two hats as both director of communications and director of parliamentary affairs to Ms. Lebouthillier; she remains in place as the minister's head of communications. Also at the director-level in the office is Anne Ellefsen-Gauthier, director of policy. Bernard Boutin is chief of staff.
Meanwhile, Agriculture and Agri-Food Minister Marie-Claude Bibeau has made a couple of recent staff promotions of her own, including bumping up Michel-Antoine Renaud to the title of senior policy and Quebec regional affairs adviser.
Mr. Renaud first joined the agriculture minister's office as assistant to the parliamentary secretary at the beginning of April in 2017 under then-minister Lawrence MacAulay, who was shuffled out of the post (and into veterans affairs) and replaced by former international development minister Ms. Bibeau on March 1.
A former managing director of the Canadian Ornamental Horticulture Alliance, Mr. Renaud is also a former policy analyst on international trade, plant health, and quarantine with Flowers Canada (Ontario) Inc., a former research assistant with the department of Agriculture and Agri-Food Canada, and previously spent a number of years as a Canadian representative on the North American Plant Protection Organization's industry advisory panel, amongst other past jobs noted on his LinkedIn profile.
His education background lends well to this ministerial office; Mr. Renaud has a bachelor's degree in biopharmaceutical sciences from the University of Ottawa, a maser's degree in environmental biology from the University of Guelph, and a diploma from the Rural Ontario Institute and the University of Guelph's Advanced Agricultural Leadership Program.
He was promoted shortly after Ms. Bibeau took over the office.
Dan Lussier is director of policy to the agriculture minister.
In turn, special assistant Jean-Sébastien Comeau was given a new title and is now both the new assistant to the minister's parliamentary secretary, currently Quebec Liberal MP Jean-Claude Poissant, and is Ms. Bibeau's Atlantic regional affairs adviser.
A former media monitor with Global Affairs Canada, Mr. Comeau began working in the agriculture minister's office in late 2018. He's also a former parliamentary tour guide, and has a bachelor's degree in international relations from Mount Allison University in New Brunswick and a master's degree in communication and media studies from the University of Ottawa.
Alison Porter is chief of staff to Ms. Bibeau.
lryckewaert@hilltimes.com
The Hill Times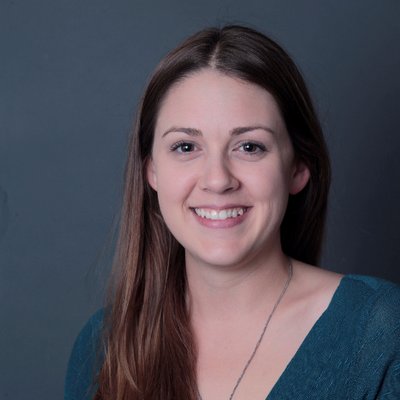 Laura Ryckewaert
Laura Ryckewaert is a deputy editor at The Hill Times.
- lryckewaert@hilltimes.com