Conservative MP Michelle Rempel may be the first Canadian politician with their own app.
The high-profile former Harper cabinet minister has cultivated a large following on Facebook, Twitter, and YouTube, with over 126,000, 92,000, and 35,000, followers and subscribers respectively.
Ms. Rempel's office told The Hill Times that the app has yet to be finished, and will be officially launched in a couple of weeks as it is still being "tweaked." They currently are working on adding interactive features to the app.
It is being designed by American technology company BFAC, which bills itself as a Christian-based organization.
The app company advertises that over 90 per cent of politicians who have used their apps have won their elections.
The app currently has a bio of Ms. Rempel, links to her social media accounts, and a link to donate to her, among other features.
The app is currently available for download.
Mike Pence to be in Ottawa on May 30, chat USMCA ratification
U.S. Vice-President Mike Pence will be in Ottawa later this week to meet with Prime Minister Justin Trudeau to talk about the timing for passage of the renegotiated NAFTA.
There are only 20 sitting days remaining in the House, raising doubts about whether the trade pact can be ratified in Canada before the next federal election. Liberal MP Mark Eyking, chair of the House Committee on International Trade, told the The Hill Times that there may have to be a summer sitting to ratify the implementing legislation. The Globe and Mail reported last week that the ratification bill will be tabled as early as this week.
In the U.S., there are ongoing negotiations between rivalling Democratic Speaker of the House of Representatives Nancy Pelosi and U.S. President Donald Trump's trade czar Robert Lighthizer. The Democrats have complained about labour and environmental provisions in the trade agreement.
The former Indiana governor will also meet with MPs and diplomats. He will be in Ottawa on behalf of Mr. Trump, who has yet to visit Ottawa since he was inaugurated.
During his two-terms in the White House, Barack Obama made three state visits to Canada, including his first international trip as president.
There may be a notable U.S. secret service presence in Ottawa next week, as Mr. Obama will be in town on May 31, the day after Mr. Pence visits, speaking at the Canadian Tire Centre.
Sukh Dhaliwal says Sikh Heritage Month will inspire education of the 120-year history of Sikh Canadians
The sponsor of a private member's bill that led to the creation of April as Sikh Heritage Month hopes it will lead to Canadians becoming more aware of Sikh Canadians' history and culture.
"It [Sikh Heritage Month] acknowledges the contributions made by [our] ancestors. It also provides an opportunity to educate future generations about the inspirational role of Sikh Canadians in the development of this great country," Liberal MP Sukh Dhaliwal told The Hill Times. "It will also inspire young people to carry the legacy for centuries to come, it also brings communities together too when we celebrate months like this. It brings in awareness."
The bill received royal assent at the end of April, after Mr. Dhaliwal first introduced it in October 2017. Canada is the first country to have a Sikh heritage month.
"My constituents always talk about all the work that our ancestors [Sikh Canadians] have done [in Canada]. We have a 120-year history in Canada. The Sikhs have contributed in the First World War, Second World War, building railways, building mills, and transport industry, and now in every field, Sikhs are providing services to Canadians," Mr. Dhaliwal said.
There are 18 Sikh MPs in the House of Commons, including 14 Liberals. Former Liberal cabinet member Herb Dhaliwal was the first Sikh MP when he was elected in 1993.—With files by Abbas Rana
Former Harper cabinet member Fletcher to run for upstart People's Party
Manitoba MLA Steven Fletcher announced on May 23 that he will run in the looming federal election for Maxime Bernier's People's Party of Canada.
Mr. Fletcher was a Conservative MP from 2004 to 2015, before he was defeated by Liberal MP Doug Eyolfson. He will run in the same riding of Charleswood-St. James-Assiniboia-Headingley, which Mr. Eyolfson won by 13 per cent of the vote. The federal Conservative Party did not allow Mr. Fletcher run under their banner.
He joined Manitoba's Legislative Assembly in 2016, but was kicked out of the provincial Progressive Conservatives after breaking with the party on a number of positions. He became leader of the Manitoba Party in 2018.
Mr. Fletcher served in the cabinet of former prime minister Stephen Harper from 2008 to 2013, as minister of state for democratic reform and later transport.
There are three former Conservative MPs who plan to run under the People's Party banner in October: Mr. Fletcher, Mr. Bernier, and Corneliu Chisu.
Kinsella scores exclusive interview with Wilson-Raybould
Jody Wilson-Raybould told former Liberal war room staffer Warren Kinsella that her time in federal politics isn't over, in a headline-grabbing interview that appeared in the Toronto Sun on May 21.
"I will be making a decision shortly. Stay tuned," the former justice minister and attorney general told The Hill Times columnist about her political future.
Green Party Leader Elizabeth May has had talks with Ms. Wilson-Raybould and ally Jane Philpott about them joining the Greens. Ms. Wilson-Raybould attended Ms. May's recent wedding.
Ms. Wilson-Raybould said the change that Prime Minister Justin Trudeau and the Liberals promised in the 2015 election never came.
She said the SNC-Lavalin affair was a "wake up call for many."
"A peek behind the veil of how Ottawa works. I know, like me, many of the class of 2015 who came into federal politics for the first time truly believed there was a different way to do politics. We knew what this was supposed to mean. Unfortunately our experience did not match expectations or the standards we had set ourselves. The last months have led me—and I suspect many of my former colleagues, and I know countless Canadians—to pause and consider the way the system works."
Mr. Kinsella divulges more details from his interview with Ms. Wilson-Raybould in his column in today's issue of The Hill Times.
Separated at birth, eh?
nmoss@hilltimes.com
The Hill Times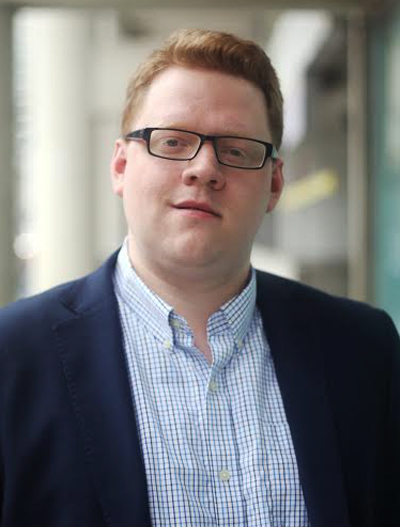 Neil Moss
Neil Moss is a reporter at The Hill Times covering federal politics, foreign policy, and defence. 
- nmoss@hilltimes.com