Liberal MPs from Greater Vancouver and the Greater Toronto Area are calling on Finance Minister Bill Morneau to either remove or alter the mortgage stress test, saying it's negatively affecting middle class jobs and restricting their constituents' ability to buy a house in all major urban centres.
"I'm hearing a lot of concerns," said Liberal MP Sukh Dhaliwal (Surrey-Newton, B.C.) in an interview with The Hill Times. "I'm hearing a lot of concerns. If I look at one dwelling unit, there're almost 100 trades people that go through the house, starting with the lawyers, the architects, the engineers, the plumbers, the electricians, the dry wallers, the landscapers, painters, you name it. Those are the middle class families as well. This is affecting a lot of people because construction has slowed down here."
The federal government introduced the stress test last year that requires banks to test a home buyers' ability to handle mortgage payments at an interest rate two percentage points higher than the contracted rate. Homeowners who want to switch their lenders are also required to undergo the stress test. This measure was one of a number of others taken to cool down an overheated housing market in major urban centres across the country, especially Vancouver and the GTA area. It was also intended to ensure that the borrowers would be able to keep up with their mortgage payments if interest rates go up, or their income goes down.
In recent months, Liberal MPs have been lobbying Mr. Morneau (Toronto Centre, Ont.) aggressively in the national caucus, submitting their reasoning in writing, and in one-on-one conversations to make him reconsider the test. Some Liberal organizers have been saying in interviews with The Hill Times for months that a number of their supporters in the real estate industry, and in the construction industry are refusing to support the Liberal Party financially because they're upset with the mortgage stress test, which is driving down their business. They say this will have a negative impact on the party in the upcoming campaign as a number of these Canadians are members of the riding associations and a key part of the Liberal base, but it's not clear if they will vote for the party. On top of the party base, Canadians employed in the construction industry may not vote for the party either, they said.
In a recent speech, Conservative Leader Andrew Scheer (Regina-Qu'Appelle, Sask.) has committed publicly to revisiting the stress test if his party forms government after the October federal election.
A Conservative source told The Hill Times that newly-elected Alberta Premier Jason Kenney raised the mortgage stress test issue in his first meeting earlier this month with Prime Minister Justin Trudeau (Papineau, Que.) in Ottawa.
Mr. Dhaliwal said that the construction industry in the Metro Vancouver area is the equivalent of the oil and gas sector in Alberta. He said each week, he receives concerns from his constituents who are either interested in buying a house and are having difficulty getting qualified, or are construction industry workers, builders or realtors. As a consequence of this stress test policy, he said, fewer houses are being sold compared to when the test was not in place. This also means, Mr. Dhaliwal said, fewer houses would be built, which would negatively affect the employment opportunities of all the people in the construction industry.
Statistics Canada data shows about 67,000 people employed directly in residential building construction in B.C. in 2018. A different set of data from Statistics Canada showed more than 104,000 people employed in Alberta in the field of "mining, quarrying, and oil and gas extraction" that year.
Mr. Dhaliwal said that he recently went to Calgary and a number of builders, real estate agents, and prospective homebuyers expressed concerns similar to what he's been hearing from his constituents. He said that he has discussed this issue with Mr. Morneau and his staff in Ottawa, but is still waiting to see if the government will take any action.
Liberal MP Gordie Hogg (South Surrey-White Rock, B.C.), chair of the B.C. Liberal caucus, told The Hill Times last week he's also been hearing concerns from his constituents about the "deleterious impact" of the stress test on their ability to buy a house, and from the businessmen and workers in the construction and real estate business. He said he's currently gathering data and information on the subject, and will present it to the Finance minister and his officials.
"It's having an impact and we're trying to work our way through that, and getting all the information we can with respect to it," said Mr. Hogg, adding he's had several meetings with his constituents during the break week.
Liberal MP Ken Hardie (Fleetwood-Port Kells, B.C.) in an interview also echoed the views expressed by Mr. Hogg and Mr. Dhaliwal. He said that within government, there are ongoing "serious discussions" looking at the issue, and that the government is considering a range of options to see if anything can be done to address the concerns of Canadians.
"If there's changes, what would the changes be like?" he said referring to the government's considerations on this issue. "There's no specific number on the table. The two things we don't want to do is to expose people to unnecessary risk. At the same time, we don't want to have us chasing house prices."
But, at an appearance at the British Columbia Chamber of Commerce after tabling the federal budget, Mr. Morneau was non-committal on whether he would either remove the test or make any changes.
"We've been pretty clear that we want to continue to look at these tests to make sure they're actually having the desired impact, so that work continues to go on at the Office of the Superintendent of Financial Institutions," said Mr. Morneau. "But we are seeing that we, the desired impact of…reducing the rapid escalation in prices was achieved. And that means that we, as we look at what we're going to do next, we'll need to not forget that we started this with an objective in mind, and be careful about…those changes in that context.
"This, I recognize, is having direct impacts on the home building sector…on the real estate sector, and that was…part of our understanding…as we moved forward on this. So I can't tell you that we have any plans to relax it right now, but we will continue to look at it to make sure that it's not having undesirable impacts," he said.
Michael Bourque, chief executive officer of the Canadian Real Estate Association, said that the stress test has had the biggest impact of any factor on the market, but he said that he understands the reasons why the government has brought in the policy. He said that in the upcoming election, he would expect that all parties would have a vigorous debate on housing affordability, and that he would like to hear different ideas from different political parties on the issue. Mr. Bourque said that if the government doesn't want to remove the stress test, they should come up with creative ideas on how to help out different groups of first time homebuyers, such as new Canadians and millennials.
"I'm not going to pretend to have all the answers," said Mr. Bourque. "There's no question this has had a very, very significant impact on the real estate [market] and it is impacting first time home buyers' ability to buy a home, and so if policy-makers feel very strongly that the stress test should remain, then we have to look at other things that will help first time home buyers achieve their objective, which is to maybe move out of a rental home to their own home."
The 42 federal ridings in British Columbia ridings will be one of the critical battlegrounds in the upcoming election campaign, and every vote will count. In the 2015 election, there were 22 ridings in the province that were won or lost by a margin of 10 per cent or less of the vote. Of these, nine were won or lost by a margin of five per cent or less, and 13 by between five per cent and 10 per cent. Out of the total 22, the Liberals won six, Conservatives eight, and the NDP eight seats.
Seasoned political analysts told The Hill Times that if the Liberals want to form government after the election, they will not only have to keep the seats they currently hold, but will also have to make gains in B.C. to offset some of the losses elsewhere in the country.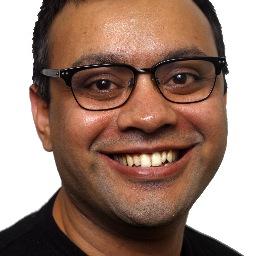 Abbas Rana
Abbas Rana is the assistant deputy editor of The Hill Times.
- arana@hilltimes.com