Three policy staffers are on the move in and out of Justice Minister David Lametti's office, including senior adviser Farzin Yousefian, who recently returned to his old post as litigation counsel with the Ontario ministry of the attorney general.
Mr. Yousefian spent roughly nine months in all working for the Trudeau Liberal government in Ottawa as a senior adviser for legal and regulatory affairs to the justice minister, starting at the beginning of September 2018 under then-minister Jody Wilson-Raybould.
Before coming to the capital, Mr. Yousefian had spent roughly four years as litigation counsel with the ministry behind Ontario's attorney general, now-Progressive Conservative MPP Caroline Mulroney.
He previously articled with the ministry after graduating York University's Osgoode Hall Law School. Mr. Yousefian also has a bachelor's degree in political science and government from the University of Toronto.
Heading in the other direction is Caroline Bélair, who recently joined Mr. Lametti's office as a litigation and policy adviser.
Until recently, Ms. Bélair had been working as a lawyer with Aust Légal, a boutique business law firm in Montreal, for more than a year and a half. She's previously clerked for Supreme Court Justice Rosalie Silberman Abella and was an articling student at Gowling WLG Canada.
She's also a former project manager with the Nature Conservancy of Canada and a former program assistant with the Secretariat of the Convention on Biological Diversity, both in Montreal.
Along with a law degree from McGill University, Ms. Bélair has a bachelor's degree in biology from the school, and a master's degree in environmental studies from the Panthéon-Sorbonne University in Paris, France.
Caroline Tanyan also recently joined the justice minister's office as a political staffer, working under the title of special assistant for judicial affairs. She's in the office on assignment from the federal Department of Justice.
François Giroux is judicial affairs adviser and François Landry is a special assistant for judicial affairs to the minister. Jim Kapches is director of litigation, while Nicholas Daube is director of policy and oversees policy advisers Olivier Jarda, Nicola Langille, and Véronique McKinnon. Rachel Doran is chief of staff to Mr. Lametti.
Employment and Workforce Development Minister Patty Hajdu is down one political staffer herself after the recent exit of Nimra Noman.
Ms. Noman spent roughly three months in all working in the minister's office, having started as a special assistant for operations in January. She bid farewell to Ms. Hajdu's office at the end of April.
She studied at the University of Guelph and previously interned on the Hill, including in Innovation, Science, and Economic Development Minister Navdeep Bains' office over the summer of 2018.
Tahiya Bakht is senior manager of operations in Ms. Hajdu's office, working under Leah Van Houten as director of operations. Sabina Saini is chief of staff to the minister.
Meanwhile, one of Small Business and Export Promotion Minister Mary Ng's staffers recently got a new title.
Arevig Afarian was originally hired on as a special assistant for communications in Ms. Ng's office in November 2018 and she recently took on added responsibilities as the minister's regional affairs adviser for Quebec.
Prior to joining Ms. Ng's office, Ms. Afarian was a special assistant for communications in Mr. Bains' ministerial office, and before that was a special assistant to Liberal MP Peter Schiefke. She also previously spent the summer of 2017 as an intern in Mr. Bains' office, the summer of 2016 as an intern in Liberal MP Fayçal El-Khoury's office, and the summer of 2015 as an intern with the Armenian National Committee of America in Washington, D.C.
Ms. Afarian has a bachelor's degree in international studies from the University of Montreal.
Previously, Corinne Havard covered Quebec regional affairs for the minister. At the beginning of the year, she took on press secretaries duties in the office, focused on English media (alongside Allen Alexandre, who's focused on French media), and until recently she'd been balancing that role along with her role as a regional adviser.
The minister's other regional advisers are Ajandam Sivam, who covers Ontario regional affairs; Ryan Nearing, who covers Atlantic regional affairs; and Linda Campbell, who tackles Western regional affairs.
Jason Easton is chief of staff to Ms. Ng.
A quick peak at Senate staffing
It's not often that Hill Climbers takes a gander at staffing moves in 'the other place'—a.k.a. the Senate of Canada—but it's worth noting a few folks who have changed scenery from House green to Senate red since the fall.
Laura Gareau, a former director of communications to Intergovernmental and Northern Affairs and Internal Trade Minister Dominic LeBlanc, is now a senior policy adviser in Senate Speaker George Furey's office. She joined the speaker's office in late March, shortly after exiting Mr. LeBlanc's, and is focused on parliamentary and international affairs.
Ms. Gareau spent almost two and a half years working for Mr. LeBlanc in all, starting in November 2016 as a press secretary in his office as the then-minister for fisheries and oceans.
She became his communications director in February 2018, and in July 2018 followed Mr. LeBlanc—who is currently away on medical leave—to his current post. She's also a former aide to Liberal MP Francis Scarpaleggia and to Liberal MP Marc Miller, who represents Ville-Marie-Le Sud-Ouest-Île-des-Soeurs, Que.
Stuart Barnable is chief of staff to the Senate Speaker.
Emily Horonowitsch, a former special assistant to Prime Minister Justin Trudeau, has been on the job as executive assistant to Ontario Senator Donna Dasko, a member of the Independent Senators Group, since September, having started shortly after exiting the PMO.
Ms. Horonowitsch spent roughly one year in all working in Mr. Trudeau's office and before then was an assistant to Mr. Scarpaleggia, who represents Lac-Saint-Louis, Que. and has been national caucus chair for the Liberals on the Hill since 2011.
A former senior vice-president of Environics Research Group, Sen. Dasko was appointed to the Senate by Mr. Trudeau in June 2018.
In a bit of a different flow, former Green Party of Canada press secretary Rod Leggett joined Ontario ISG Senator Yvonna Boyer's office as a parliamentary affairs adviser at the beginning of April.
A former senior media relations strategist for Elections Canada, Mr. Leggett spent almost a year in all as press secretary at the Green Party's federal headquarters in downtown Ottawa.
As previously reported by Hill Climbers, Mr. LeBlanc's former chief of staff, Vince MacNeil, became a senior adviser with the ISG Secretariat at the end of January. There are plenty of other examples of current Senate staffers with experience working on the House side of things, for one: Martin ("Marty") McKendry, a former parliamentary affairs adviser in the Liberal research bureau turned director of parliamentary affairs to Ontario Senator Peter Harder, the Government Representative in the Senate.
Conservative Senate Leader Larry Smith also has some former Harper-era political staffers in his office, including: Kate Leyenaar, a former policy adviser to then-federal natural resources minister Greg Rickford; Steve Outhouse, a former chief of staff to then-employment minister Pierre Poilievre; and Roy Rempel, a former defence policy adviser in Stephen Harper's PMO.
lryckewaert@hilltimes.com
The Hill Times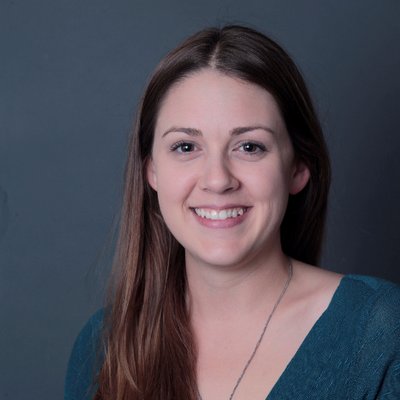 Laura Ryckewaert
Laura Ryckewaert is a deputy editor at The Hill Times.
- lryckewaert@hilltimes.com