Author and activist Dave Meslin doesn't mince his words in describing what he sees as an ailing political system in Canada, calling it a "childish circus" and a "demoralizing farce," plagued by toxic discourse, and populated by unrepresentative party "cartels." His prescription, as laid out in his new book: tear it all down, and rebuild from scratch.
"If there's one thing we need to do, it's raise our expectations. I think it's become normal to just roll our eyes and just accept the fact that politics looks like a circus and that it's hostile and that policy just goes back and forth in these wild swings [between left and right governments]," said Mr. Meslin in a phone interview with The Hill Times on May 14, the first day his new book, Teardown: Rebuilding Democracy from the Ground Up, officially hit the shelves. "Politics, in contrast to every other part of our life, has remained very stagnant."
"When I grew up there were 13 channels on TV, and now there's 300. Everything around us is changing, we're seeing disruption, we're seeing innovation, and everything is being upgraded … and then politics is just this stale, archaic dinosaur," he said. "It just makes no sense to me why we're stuck in a 150-year rut."
Published by Penguin Canada, Mr. Meslin's 363-page book, Teardown, is the longtime activist's first—"and last," he quipped—and is the product of six years of research and writing.
A wide-sweeping dive into everything from how elected bodies communicate with the public, to how political parties fundraise and operate, to how we vote, to how our democratic spaces are physically set-up (and how that contributes to closed-off, combative environments), in Teardown Mr. Meslin lays out his thoughts on all that is wrong with politics today and the impact citizen-led campaigns can make—ending it with a call to action to readers.
"It's all about the design of the space that you're operating in; the environmental design and the system design. People can be jerks, or people can be empathetic, and right now we've designed our entire political system to encourage the worst behaviour possible," he said.
The following Q&A has been edited for style and length.
What made you decide to write this book?
"I've been doing activism for about 20 years. I got involved in activism as a teen and I just felt that there were things in the world that I wanted to be different, as lots of young people feel, and I got involved in environmental activism and getting more bike lanes in Toronto. But the more I got involved, the more I realized that there is a reason why there were so many bad policies out there, and it's because the system is designed in such an alienating way that most people just don't get involved at all. So I've shifted my attention away from trying to win particular specific advocacy efforts and instead [am] just trying to make the whole system more accessible.
"If you look around today there's a lot of people in positions of power who—what's a nice way of putting it—I think we can do better. That's why I wrote the book. I look at our councils, I look at our Parliaments, I look at our policies, I look at the charade that we call an election, and the fiasco that we call Question Period, and I just think we can do better."
Your book calls for a teardown and re-imaging of governing and how politics is done. To do that, what for you is step No. 1?
"The reason I wrote a book is because there is no one place to start, right, there's nothing that fits into a tweet. So if you have a bicycle and the chain is broken, and the tires are flat, and your spokes are missing, and your brakes don't work, you can't just fix one part and then hop on the bike—you're not going to get anywhere. I think the system is so broken in so many ways that the reason I use the word 'teardown' is because when you do an engine teardown you take the entire engine apart and you look at every single little piece, and you replace the pieces that are broken, and you fix the ones that need repairing, and you clean the ones that are dirty, and then you put it all back together. So I talk in the introduction about how there's three flavours of teardown: one is when you buy a house and you just tear it down, and there are some parts of our democracy that just need a wrecking ball; and then you've got an engine teardown, which is a meticulous, careful, graceful process of taking something apart and then putting it back together; and then in the tech world you have these teardowns where, when a new product comes out, let's say a brand new version of the iPad, people will buy it and then take it apart really slowly just to see what's in it. So the first one is to destroy, the second is to rebuild, and the third is to learn, and I think we need to do all three." 
You had plenty of criticism for the party structure in your book. What do you think needs to be done to transform political parties?
"I think we need new parties. That chapter—'It's My Party and I'll Cry if I Want To'—the real solution to that is chapter three, which is 'Better Ballots.' So under a proportional system, the old parties would die and new parties would grow, and the new parties would be more creative; they'd be more innovative, they'd be younger, they'd be decentralized. The cartel of dinosaur parties will never reform. It's impossible. There's massive bureaucracies and they've been run by the same people forever—and I encourage people to join parties and try and do baby-step reforms from the inside and work with younger members, and there are people within each party trying to democratize them, [Conservative MP] Michael Chong's done great work on this, but the [real] … answer is, let new parties grow. This is what we do in every sector, like where is the Uber, where's the disruptor, right? In every other part of our lives, we embrace and encourage new parties and new brands and new groups to challenge the status quo, to change things, because the older bigger companies can't do it.
"The upstarts become the big companies and it just keeps going. It's like a forest, right, the old trees have to die so they can fall down and turn into compost so new trees can grow. We just have a bunch of old dead trees in Ottawa—they need to fall down, they need to cut them down."
The Liberals ultimately ditched their 2015 promise to bring about electoral reform. Were you surprised?
"No, I wasn't. To be fair, I don't know what else they could have done. The committee recommended two things and they were attached together: one was that PR [proportional representation] was the best system, and the other was that there should be a referendum, and I don't think Canada's ready for a referendum on PR yet. So I'm actually glad that he didn't accept the recommendation of the committee.
"But reform's coming. It's absolutely coming. So I've been working on municipal reform, because if you look at a lot of movements for social change and policy change it often starts locally first in city halls and then goes provincial and then federal. So we secured legislation four or five years ago that allows all cities in Ontario to use a preferential ballot or ranked ballot … and London, Ont., has already switched to it. So London, Ont., City Council is the first government anywhere in Canada to successfully ditch first-past-the-post; it happened half a year ago. So that kind of spark is actually really, it may seem like a small thing, but it's huge, it's the first time in my lifetime—in 44 years—that any government in Canada has been elected with any system other than first-past-the-post.
"The Quebec government is moving towards PR, we'll see if they follow through, but they made a commitment to do it. So I don't know if it'll take 10 years or 20 years, but first-past-the-post is definitely on it's way out."
Who do you hope reads your book and why?
"Everyone. Why? We're stuck, we're stuck in cruise control. We're going nowhere, we've stopped evolving as a species in terms of how we relate to power and leadership, and we can't afford to wait any longer. The stakes are too high. The elections we have are important, but they're also a bit of a distraction. Just changing who's sitting on the throne. What we need to do is shift some of that attention away from the election and look at how we run our elections, how we run our councils, how we run our Parliaments, and all the rules of the game and whether those rules are working in our interest. Every revolution that's ever happened in the history of humanity is because people looked at the rules and said, 'We need to change the rules, the rules of the game are rigged against us,' and I think it's time for a bit of a revolution. I think the entire system is rigged against people, and it's creating a lot of anger, and that anger right now is mostly being put to use and directed by angry leaders who are using it to divide people even further. So what I'm suggesting is, let's redirect people's anger towards something constructive … let's be prepared to redesign the whole system from scratch because, again, we don't have to use the same system we got from our grandparents; we don't do that in any other part of our lives. We're always trying to improve and fix and makeover and renovate and disrupt, so let's do that in Ottawa."
The Hill Times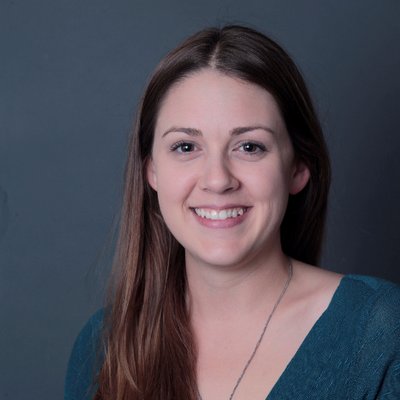 Laura Ryckewaert
Laura Ryckewaert is a deputy editor at The Hill Times.
- lryckewaert@hilltimes.com