The Conservatives are banking on Vice-Admiral Mark Norman to further embarrass the Liberal government over its role in his abandoned criminal prosecution, and hope to meet with the former second-in-command of the Canadian Armed Forces "at the appropriate time," says Conservative MP Erin O'Toole.
"When he decides to speak, I'm quite confident that there will be some information that shines a troubling light on the early decisions of the Trudeau government," said Mr. O'Toole (Durham, Ont.), a former Air Force officer and veterans affairs minister, who has known Vice-Admiral Norman for years, late last week.
Vice-Admiral Norman and his family gave an exclusive interview to Ottawa Citizen reporter David Pugliese, which was published in The Ottawa Citizen and The National Post May 17, nine days after Crown prosecutors announced they would stay the breach of trust charge against Vice-Admiral Norman, effectively ending their prosecution of the suspended second-in-command of Canada's military.
Vice-Admiral Norman remains, as a member of the military, under an obligation not to criticize the military or the government. In the National Post interview, Vice-Admiral Norman said he thought he was "screwed" after Prime Minister Justin Trudeau (Papineau, Que.) publicly predicted that he would be brought to trial well before charges were ever laid against him. He said he didn't know why Defence Minister Harjit Sajjan (Vancouver South, B.C.) and the military waited for 10 days after he was suspended before making clear that the suspension was unrelated to a threat to national security. He also said it was "disturbing" that the government refused to pay his legal costs as he sought to defend himself, as it implied a biased assumption within government that he was guilty of leaking cabinet secrets to a journalist and lobbyist, which he would eventually be charged for.
Vice-Admiral Norman did not tell the National Post what his plans for the future were, or whether he was launching a lawsuit against the government. His defence team repeatedly sought during this prosecution to highlight what lawyers Marie Henein and Christine Mainville characterized as incidents of political interference in the prosecution by senior figures in the government. The government and prosecutors have denied that there was any such interference in the case.
The National Post reported that Vice-Admiral Norman already has a lawsuit against the government "in the works," citing unnamed sources.
Conservatives open to meeting with Norman
If a civil suit is launched, the federal Conservatives are ready to call attention to any wrongdoing by government officials that it reveals, said Mr. O'Toole, who added that Vice-Admiral Norman's defence team could choose to reveal new, damaging information about the government's actions in the case that so far have not been made public.
"I really think Mr. Norman is going to provide a huge window into this, and what I feel is potentially interference right from the beginning from the Trudeau team," said Mr. O'Toole.
When asked if Vice-Admiral Norman had given the Conservatives any sign he was willing to work with them, Mr. O'Toole said last week that, "I think that may come, I don't know."
"I know he wants to tell his story. I feel he's been really run through the mud by the Liberals, so I can assume that he is not a fan of what they put him through. So there might be a chance to highlight his work. 'Work together' might be stretching it," said Mr. O'Toole.
"I'd like to see him restored to his position, and if he is vice-chief of defence staff, he can't be political."
Mr. O'Toole said he had spoken to Vice-Admiral Norman "once or twice over the last few years" as he was under investigation and prosecution, "just wishing him, you know, well, and trying to raise issues. But I purposely didn't try and connect with him or anything because of the situation, just really to check on his well-being."
"When the attention of the country is on you, and you've been run out of your job, I know he must have felt very low. There's been a lot of veterans checking in on him. So at the appropriate time, we hope to meet with him as well," said Mr. O'Toole.
Conservative Leader Andrew Scheer's (Regina-Qu'Appelle, Sask.) press team did not respond to several attempts for comment on when Mr. Scheer or his staff last communicated with Vice-Admiral Norman, if ever.
Former Harper-era Conservative defence minister Peter MacKay said if Vice-Admiral Norman speaks out about his ordeal, "I don't think it will mean good things for the Liberal government."
Mr. MacKay, Mr. O'Toole, and former defence minister, now-Alberta Premier Jason Kenney each spoke to Vice-Admiral Norman's defence team in March about his role under the Conservative government coordinating the ship procurement.
Mr. MacKay told The Hill Times that he had not spoken to Vice-Admiral Norman himself during his prosecution or since it was dropped. He said he read that he could become a witness in Vice-admiral Norman's trial, and "did not want to compromise him in any way."
Mr. MacKay said he believed Vice-Admiral Norman, whom he knows well, should be made the next chief of defence staff if General Vance leaves the role.
He said that if Vice-Admiral Norman files a civil suit against the government, it would be "obvious" for the Conservatives to run political ads about the case, and raise it during public events.
"I'm sure it will be part of most Conservatives' stump speech as we head into a prolonged campaign."
Conservatives shift focus in House of Commons to Norman case
The Conservatives launched a rhetorical attack on the Liberal government immediately after prosecutors announced May 8 they would stay the single charge of breach of trust in 2018 against Vice-Admiral Norman, initially brought after the PCO and RCMP investigations singled out Vice-Admiral Norman, who was accused of leaking classified government information about cabinet deliberations over a shipbuilding project to a journalist and a lobbyist. Vice-Admiral Norman pleaded not guilty to the charge. Crown prosecutor Barbara Mercier stayed the charge against Vice-Admiral Norman two weeks ago, saying in a statement to the court that she believed Vice-Admiral Norman had acted in a way that was "secretive and inappropriate," but not criminal.
The Globe and Mail reported last week that Mr. Trudeau set into motion the RCMP investigation that led to the criminal charge against Vice-Admiral Norman, according to sources who told The Globe the prime minister was furious at the leak of classified cabinet deliberations about the $668-million naval supply ship contract. But the Prime Minister's Office also told The Globe and Mail last week that, although cabinet ministers were upset by the leak, it was then-PCO clerk Janice Charette who decided to call in the RCMP.
The Globe reported that Ms. Charette referred the leak to the RCMP after the prime minister's then-national security adviser Richard Fadden conducted an internal review that failed to discover who was behind the leak. The Globe reported that after discussion with the PCO clerk, Mr. Fadden phoned then-RCMP commissioner Bob Paulson to request an investigation, which he confirmed to The Globe. The Globe also reported that the RCMP's preliminary evidence, based on search warrants obtained in 2016 to seize Vice-Admiral Norman's mobile devices and emails from Davie shipyard executives and their Ottawa lobbyists, found preliminary evidence that suggested Vice-Admiral Norman had leaked the information in an effort to thwart Prime Minister Trudeau's cabinet decision.
The Conservatives have gone after the Liberals on the issue in Question Period and committees of the whole in the House of Commons, in the House Defence Committee, and in press releases and comments to the media. They allege that the highest level of officials in the Liberal government were responsible for having Vice-Admiral Norman sidelined from his job, prompting the investigation of his actions by the RCMP, and trying to make an example of him over leaks that embarrassed the government. They have also repeated the allegation from Vice-Admiral Norman's legal defence team that the government politically interfered in his prosecution, in part by withholding documents needed by the defence. 
The government and public prosecutors have denied any political interference in the case. Mr. Sajjan said Chief of Defence Staff Jonathan Vance made the decision to suspend Vice-Admiral Norman in 2017 over the allegations, not the government, something General Vance repeated on Friday. Mr. Sajjan said the government will be paying for Vice-Admiral Norman's legal bills for fighting the case, and Liberal MPs joined their opponents in the House to unanimously agree to a motion to apologize to Vice-admiral Norman for his ordeal—though Mr. Trudeau and Mr. Sajjan left the House when that vote was taking place.
Public servant Matthew Matchett has also been charged with breach of trust, and suspended from his job at Public Services and Procurement Canada, for allegedly leaking documents related to the supply ship procurement. He pleaded not guilty to the charge in March.
Vice-Admiral Norman said he was "disappointed" it had taken so long to exonerate him, during a press conference on May 8, the day the single charge of breach of trust was stayed.
"The alarming and protracted bias of perceived guilt across the senior levels of government has been quite damaging, and the emotional and financial impacts of this entire ordeal have taken a toll. I have an important story to tell that Canadians will want and need to hear. It is my intention in the coming days to tell the story, not to lay blame, but to ensure that we all learn from this experience," he said at the time.
*Editor's note: this story has been updated to include information not included in the print edition.
peter@hilltimes.com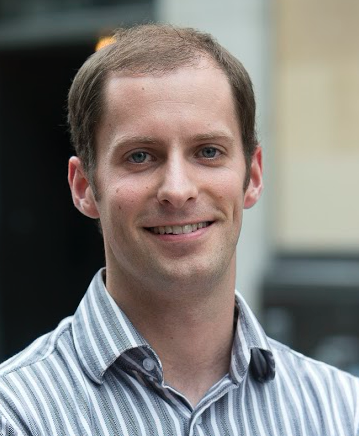 Peter Mazereeuw
Peter Mazereeuw is a deputy editor for The Hill Times covering politics, legislation, and the Senate.
- peter@hilltimes.com