Ottawa's annual "nerd prom" was held last week at the Chateau Laurier, as Hillites gathered to celebrate and raise money for the Writers' Trust. The Shaughnessy Cohen Prize for Political Reporting, along with a sum of $25,000, went to Rachel Giese for Boys: What it Means to Become a Man.
Attendees were clad in ball gowns, tuxedos, dinner jackets, and even a kilt (courtesy of Liberal MP Michael Levitt, who was true to his Edinburgh roots). Even though he recently purchased his first suit, your Party Central columnist was still underdressed.
The other nominees were Abu Bakr al Rabeeah and Winnie Yeung's Homes: A Refugee Story; Sarah Cox's Breaching the Peace: The Site C Damn and a Valley's Stand Against Big Hydro, Jacques Poitras' Pipe Dreams: The Fight for Canada's Energy Future, and Harley Rusted's Big Lonely Doug: The Story of One of Canada's Last Great Tree's. The selection committee consisted of Andrew Picard, Angela Sterritt, and Chris Turner.
Past winners include Tanya Talaga's Seven Fallen Feathers: Racism, Death, and Hard Truths in a Northern City, and Kamal Al-Solaylee's Brown: What Being Brown in the World Today Means (to Everyone).
Ms. Giese told The Hill Times' Peter Mazereeuw that she was glad that a conversation about boys and gender had been given the nod at an event for political writing. The Writers' Trust, a charitable organization supports writers, raised $385,000 from the event.
The evening featured a lengthy comic video tribute of sorts to Liberal MP and Politics and the Pen supporter Rodger Cuzner, who is not running for re-election this year, including cameos by Conservative MP Pierre Poilievre—Mr. Cuzner got a "Skippy" crack into the video—Prime Minister Justin Trudeau, Conservative Leader Andrew Scheer, former PM Jean Chrétien—who demonstrated how he could use the Shawinigan Handshake to persuade President Donald Trump to take it easy on Canada—and Scott Brison, doing his best Dr. Evil impression.
Of the night's many sponsors was a certain Quebec engineering firm. I guess a $38-million yacht purchase relegated SNC-Lavalin to a bronze sponsor at this year's event.
Speaking of Michael Wernick, the former PCO clerk and head of the public service was seen deep in conversation with Rob Russo, managing editor of CBC News' parliamentary bureau. Our public broadcaster also sent The National's Rosemary Barton; CBC News editor-in-chief Jennifer McGuire; Up North's Waubjeshig Rice, and The House's Chris Hall. Catherine Tait, president and CEO of CBC News, was also in attendance, her brilliant red hair matching the hue of her employer's logo.
Former CBC broadcaster Don Newman and his wife, Shannon Day-Newman, were a formidably dressed couple.
Other journalists included Jennifer Ditchburn, editor-in-chief of Policy Options; Toronto Star Hill reporter Tonda MacCharles; The National Observer's managing editor Mike D'Souza; HuffPost Canada's Althia Raj; Global News' Ottawa bureau chief Mercedes Stephenson; iPolitics columnist Stephen Maher, and former Globe and Mail columnist Hugh Winsor.
Don Martin, host of CTV's Power Play, was joined by CTV Ottawa co-anchors Graham Richardson and Patricia Boal.  
And, of course, The Hill Times sent Kate Malloy, Kristen Shane, Charelle Evelyn, and Mr. Mazereeuw.
Writers not associated with a news publication included Jay Odjick, David Moscrop (seen signing copies of his book Too Dumb For Democracy under the dinner tables), and Kasigo Lesego Molope, who sported a radiant red dress. Mark Bourrie, who has too many titles to remember (see lawyer, historian, professor, writer, etc.) was also in attendance.
The National Post was represented by Marie-Danielle Smith and John Ivison, who (figuratively) duked it out with Liberal MP Sean Fraser for tallest guy in the room.
Among the political parties, the Grits probably had the strongest presence. The cabinet members in attendance included Democratic Institutions Minister Karina Gould; Minister of Environment and Climate Change Catherine McKenna; Minister of Crown-Indigenous Relations Carolyn Bennett; Minister of Tourism, Official Languages, and La Francophonie Melanie Joly; Minister of Border Security Bill Blair, and House Leader Bardish Chagger.
Ms. Gould co-hosted the event along with Erin O'Toole. The two opened their official duties with a dance around the stage, not around reporters' questions. 
Other Liberal Parliamentarians included Pam Damoff; Rachel Bendenayan; Adam Vaughan, wearing his thick-rimmed spectacles; Julie Dzerowicz, Denis Paradis; John McKay; Gudie Hutchings; Deb Schulte; Randy Boissinault, and Speaker Geoff Regan.
Ruth Ellen Brousseau was the lone New Democrat spotted by Party Central.
Both Greens showed up. Leader Elizabeth May and newly elected Paul Manly were close together the entire night.
Mr. Scheer ame just before the bagpipes ushered guests into the ballroom to "Scotland the Brave." If he noticed that the event sponsors included SNC and Morneau Shepell, he didn't appear to make a fuss of it. It was probably the first time an open bar has ever induced someone to hold their tongue.
Mr. Scheer was accompanied by fellow Conservative MP's Bob Zimmer, Stephanie Kusie, Shannon Stubbs, Gérard Deltell; Erin O'Toole, (who co-hosted the evening) and Kerry Diotte.
Dustin van Vugt, executive director of the Conservative Party of Canada, joined his fellow Tories.
Though the night is ostensibly to celebrate non-fiction writing, like any social event in Ottawa, the primary purpose is schmoozing. To that end, a myriad of public and government relations professionals donned their finest bowties and ball gowns.
Crestview, a bronze sponsor, sent Chad Rogers, Jennifer Babcock, Susie Heath, Blake Oliver, and Jason Clark. Fellow bronze sponsor StrategyCorp sent Garry Keller, former chief of staff to Rona Ambrose. Earnscliffe was represented by Kathleen Monk and Rick Anderson, and Hill and Knowlton had vice-chairman Peter Donolo.
Bluesky Strategy doled out silver-sponsor money, and sent Elizabeth Gray-Smith and Susan Smith.
John Delacourt, vice-president of Ensight, was joined by his colleagues Andrew Balfour and Jaime Watt, who is also executive chairman of Navigator Ltd.   
Compass Rose's Jacquie LaRocque and Proof Strategies' Greg MacEachern rounded out the consultants. The Chartered Professional Accounts of Canada, a gold-level sponsor, sent its government and public relations team, including Catherine Parker, Sarah Anson‐Cartwright, and James Richardson.   
Corporate Canada sent a few delegates, as well. Alan Crawford, head of government and regulatory affairs at IBM Canada; George Wamala, director of regulatory and government affairs at RBC; Robert Ghiz, former P.E.I. Premier and now CEO of the Canadian Wireless Telecommunications Association.
Former diplomat Colin Robertson (who was a great source for your Party Central columnist during his J-School education), and his wife, Maureen Boyd, a 2019 Politics and the Pen committee member, were assisting the pied piper in directing guests to the ballroom for dinner. Former U.S. ambassador to Canada Bruce Heyman (a great Twitter follow) was smiling throughout the night, and posed for a picture with wife, Vicki Heyman.
Former Governor General David Johnston, currently an executive director at Deloitte, gave the evening a slightly regal presence, even if he's no longer the Queen's representative.
Your Party Central columnist was surprised to see actor and comedian Jay Baruchel at the event. A noted Montreal Canadiens super-fan, he is probably in for disappointment next season and beyond as the Maple Leafs ascend to perennial Stanley Cup contender status, while Shea Weber and Karl Alzner's contracts hamstring the Habs general manager, Marc Bergevin. Fellow comedian Mark Critch, of This Hour Has 22 Minutes fame, was also in attendance. Unfortunately, he was not doing his best Don Cherry impersonation.
—With files from Peter Mazereeuw
The Hill Times
achamandy@hilltimes.com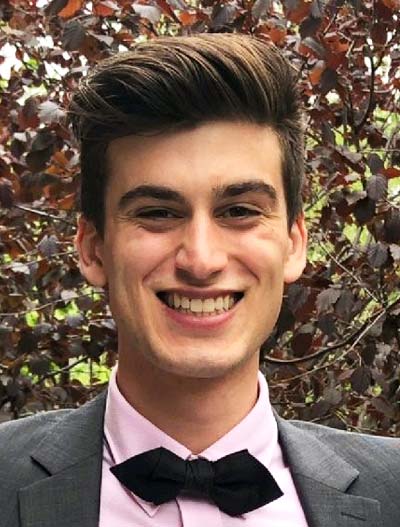 Aidan Chamandy
Aidan Chamandy is a reporter covering federal policy and parties for The Hill Times.
- achamandy@hilltimes.com