Canada's reporting system for sponsored parliamentary travel creates a "gap in transparency," making it difficult to know whether lobbying happened on the trips, or afterwards, according to a new report from Lobbying Commissioner Nancy Bélanger.
Her office launched an investigation into 19 corporations and organizations that paid for 334 MP and Senator trips between 2009 and 2016, following a complaint Democracy Watch filed in 2016 that alleged some had breached the Lobbyists' Code of Conduct or failed to properly register lobbying.
In the April 30 report, Ms. Bélanger concluded none had contravened lobbying rules, but said the information gap should be fixed, either through an update of the Lobbyists Registration Regulations or during Parliament's next review of the Lobbying Act, which is already long past the mandated five-year mark.
While Parliamentarians are required to report when they accept sponsored travel, and organizations must report when they lobby, the systems are separate and it's difficult to get a clear picture "without considerable effort for Canadians to cross reference information," she said.
"There's really no simple way to know whether lobbying occurs during sponsored travel," said Ms. Bélanger in an interview last week, adding "Canadians should better informed if sponsored travel forms part of the context under which lobbying occurs," in order to keep people "accountable" for their decisions.
"To me filling this gap through a change in the registry of lobbyists would help accessibility and accuracy and timeliness of the information."
Conservative MP Peter Kent and NDP MP Charlie Angus, their party's ethics critics, found the problem far more serious than laid out in the report, disagreeing with the conclusion that not all sponsored travel constitutes lobbying. Both say they don't accept sponsored travel, though both acknowledge many of their caucus colleagues aren't of the same mind. According to the current rules, it's considered lobbying if conversations touch on five "reportable subjects," including: developing legislation, existing bills or resolutions, making or amending regulations, developing policies or programs, and any funding-related discussions.
Mr. Kent (Thornhill, Ont.) said he believes any sponsored trip is given to "achieve an end," noting "lobbying takes a variety of forms," even if it doesn't explicitly touch on those subjects.
"I don't think many sponsored trips involve anything but an interest in providing a benefit and for lobbying for a particular reason. Why would any group or organization or corporation sponsor a trip if they didn't expect to lobby in one form or another?" he said, even if it is through "sometimes innocent information," the goal is to provide that information or familiarity for a purpose.
Mr. Angus (Timmins-James Bay, Ont.) said the report is "telling us what we already know," that there are "serious gaps in the rules that allow for the kind of lobbying that's distorting public policy.
"Of course sponsored travel is about lobbying, it's about gaining influence and there's no oversight over how the sponsored travel is allowed to happen," he said, calling paid travel by both foreign governments and corporations "very problematic."
"They're not doing that to make the world a better place, they're doing it to curry influence, and that's lobbying."
MPs, Senators should 'close the loopholes,' Conacher says
Duff Conacher, co-founder of Democracy Watch, said in a statement that Parliamentarians should immediately "close the loopholes" to stop what he called "clearly unethical trip gifts from lobbyists."
"The ruling confirms that MPs and Senators have put loopholes in their ethics rules, and the ethics rules for lobbyists, to make it legal for lobbyists to essentially bribe them with expensive trips anywhere in the world," he said by email.
In 2017, 72 MPs accepted more than $620,000 worth of travel sponsored by outside groups and foreign governments. While MPs are restricted in what gifts they can accept, travel is an exception.
Ms. Bélanger's report looked at 13 organizations registered to lobby that also gave sponsored travel. Only three organizations—Results Canada, Cameco Corporation, and World Vision—filed lobbying reports to correspond with sponsored travel that she considered lobbying. Results Canada didn't properly report lobbying on three trips during a time the global advocacy group said it was changing leadership. Noting its history of compliance, she accepted its reason for the omission, and on April 11 it filed 42 belated reports in the registry for lobbying MPs in February 2011, September 2013, and August 2018.
Meanwhile she found two organizations, the Centre for Israel and Jewish Affairs and Engineers Without Borders Canada, overreported their activity. Each year CIJA is among the groups spending the most on parliamentary travel, last year spending more than $150,000.
The report looked at its sponsorship of 69 Parliamentarians over 13 trips, 10 of which CIJA filed related lobbying reports even though "it takes measures to ensure that no lobbying ever takes place on these trips." Ms. Bélanger said she asked CIJA and Engineers Without Borders to stop the "problematic" practice, "as such reports give the inaccurate impression" lobbying took place.
Eight organizations she looked at had given one or two trips for a variety of reasons—like academic conferences, speaking engagements, and a charity hockey game—and she found nothing in the trip could be considered lobbying.
Five year review overdue
Though a change to the regulations might be the quickest fix, Ms. Bélanger noted in an election year neither may be possible. While she'd like to see the problem addressed sooner rather than later, she'd prefer a "proper review" of the legislation so it "wouldn't be fixed piecemeal."
The government "takes seriously the recommendations" and is reviewing the gaps identified," said Farees Nathoo, press secretary for Treasury Board President Joyce Murray, who is responsible for the Lobbying Act.
"As the lobbying commissioner has noted, the Lobbying Act is due for its five-year legislative review," he said by email. "Any study of this issue through the parliamentary process would inform changes to the Lobbyist Registration Regulations."
Mr. Angus said if a review happens, Parliamentarians should discuss whether sponsored travel should be permitted at all, or from organizations that are also registered to lobby more specifically.
On that matter, Ms. Bélanger said it's "not for me to decide," and it's most important to interpret the rules consistently.
In addition to better disclosure around sponsored travel in the federal registry, Ms. Bélanger said she'd like the power to ask lobbyists for more relevant information, but the current rules limit what she's allowed to look at.
While Mr. Kent said he isn't "aggressively" arguing that exemption needs to be changed, the public has a right to question why lobbyists are prohibited from giving gifts, but travel is an exception under the conflict of interest codes that govern MPs and Senators.
"It is legal, it is acceptable, but I think there is a contradiction that anyone can see between not being allowed to accept a dinner or a sports ticket, but you can accept first-class transport halfway around the world," he said.
That contradiction wasn't something that was considered an issue at the time in 2006 when the Conservative government created the ethics and lobbying commissioner roles, said Strategy Corp vice-president Garry Keller, a former senior Conservative staffer who was the policy lead on the Federal Accountability Act.
Mr. Keller said he still doesn't think it's a big problem, noting not many MPs take more than one trip per year. And, he'd rather the taxpayer not have to foot the bill,
Though it's a "legitimate debate" to have, he said he thinks "there's a level of transparency already."
Government Relations Institute of Canada members are still digesting the report and will discuss changes to the current framework and what's captured in the registry, as "there may well be other options worth considering," said the group's president Philip Cartwright.
A way to "address the perceived gap" is to list the information "to avoid the need for cross-referencing," agreed Mr. Cartwright, who is vice-president at Global Public Affairs.
"This step could just link any existing registrations to the trip in question," said Mr. Cartwright by email.
The Hill Times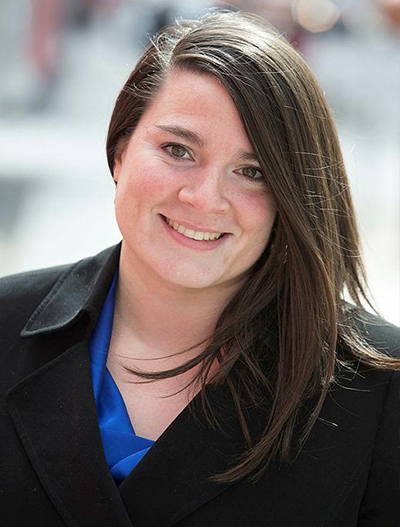 Samantha Wright Allen
Samantha Wright Allen is a reporter for The Hill Times.
- swallen@hilltimes.com