Canadians are increasingly at risk of checking out of the national conversation with the decline of the news industry and the arrival of American streaming services, argues Richard Stursberg, a former CBC executive, in his new book.
In The Tangled Garden: A Canadian Cultural Manifesto for the Digital Age, Richard Stursberg, the former head of English Services at CBC, issues a rallying cry for ushering in reforms to protect Canadian media amid the increasing encroachment of U.S. tech giants. It's a breezy, yet deeply informative chronicle of Canada's cultural policy, from the fertile Mulroney years to the drought during the Harper era to the dashed expectations under the Trudeau government.
Figuring out how to provide a counterweight to the U.S.' cultural influence has been an age-old dilemma that has preoccupied successive Canadian governments.
In the early 1990s, the threat came in the form of direct-to-home satellites, which could broadcast U.S. shows without licences in Canada. Today, it's the so-called FAANGS—Facebook, Amazon, Apple, Netflix, and Google. His manifesto takes aim at the so-called FAANGS for not ponying up their fair share to help fund the production of Canadian shows, as traditional broadcasters have been mandated to do. Mr. Stursberg lays blame at the feet of regulators and policymakers for maintaining the status quo in declining to treat the FAANGS on the same footing as Bell Media and CTV and other broadcasters. In the case of the Liberal government, he calls it out for punting study of potential regulations to a panel, whose report won't be released until 2020, after the election.
Tangled Garden also pulls back the curtain, giving readers an insider account into the room where it happened: how Canada's "press barons" convened, in 2016, for a private confab to discuss a report Mr. Stursberg authored for Rogers in which he made a case for extending tax credits that have historically benefited TV productions to the news industry as it makes the digital transition.
The report was championed by the media executives in their lobbying efforts. It would eventually inform in part the feds' plan for assisting the news industry. In the 2018 fall economic update, the feds announced they would set up a $595-million package of tax credits for the sector. Ottawa's intervention has been widely polarizing within the industry, particularly as it calls for an independent panel to decide who qualifies as a journalistic outlet, which many journalists have argued threaten to undermine editorial independence. Under the proposal, which was fleshed out in the 2019 federal budget, qualifying news organizations would be given tax credits to subsidize labour costs. 
In his interview with The Hill Times, Mr. Stursberg talks about the news media's predicament, the case for producing shows that are distinctly Canadian, and why Netflix and other tech giants should have access to subsidies if they produce Canadian content.
The following Q&A has been edited for length and clarity.
Ottawa's proposed media bailout makes the news industry a ripe target for the Conservatives, who are already testing out their attacks and using it to fundraise. Despite concerns that the government would be an indirect arbiter of who gets to qualify for the tax credits/subsidies, is the proposal worth defending if it can stave off the decline of news outlets?
"The proposal, as it stands, is inadequate.
"If you were to compare what we spend on financing TV or movies, in fairness, we should give the same amount of money to the news, then it's probably not $130-million, it's not $150-million, it's probably closer to $200-million. We give $240-million away every year [for U.S. studios] to come and shoot movies in Canada. The most profound part of the problem is it's going to involve bureaucrats or worthy people of one variety or another deciding what is acceptable and what is not acceptable by way of subsidy in journalism. I think that's completely wrong-headed. However a subsidy is structured, it has to be structured in a way that the newspaper retains complete editorial independence.
"I think anything is better than nothing, but having said that, it's so inadequate that it needs a complete overhaul."
Why is there a case to be made for news and TV news to be treated on the same footing as feature films and TV shows as cultural products?
"It's just a question of equity, what's fair. I don't know how you build a standard of fairness, except to say if we're going to buy down the labour costs associated with making a TV show, we say we'll give you a tax credit for the writer, the director, the actors, we'll buy down the costs of their salaries. It seems to me that just as a matter of simple equity, we should do more or less the same thing when it comes to newspapers.
"Underlying the equity issue is, when we subsidize content, we don't want the government to say this content is worthy, that content is not worthy. Cooking shows are worthy of subsidy, but news is not. That seems to me unwise as a matter of policy."
Do you get the sense that there's public support for putting them on the same footing?
"I don't know, because the debate has hardly begun, and in fact, it surprises me a bit. We've had almost 200 newspapers close in this country, and the places they're closing are in the small markets, small- and medium-sized markets.
"I'm a little bit surprised there hasn't been a higher level of outrage among Canadians saying, 'How's this right? We're losing this connective tissue in our communities, and nobody seems to be doing anything about it.' "
Have Canadians not awakened to this reality?
"I don't think it's that so much. I think there's a certain reticence, which I understand, on the part of newspapers to cover their own problems because it looks like special pleading, so the issue has not become as visible. But it seems to me that if you want an issue that's fundamental to the social tissue of the country and its sense of its self, it's got to be news. If we don't have news, it's not clear to me that we have a country."
In one chapter, you floated the idea that Canada should consider the U.K.'s approach to content production, in which more points to qualify for subsidies are given to shows that have identifiably British characters and are clearly set there, and abandon this industrial, employment-based approach, which doesn't necessarily lead to the production of. Why would there be resistance to such an approach? 
"I don't know that there will be resistance, because it's never been discussed publicly at any length. If you anticipate that more and more Canadian production ultimately will have to be commissioned by the big international streaming services, by Netflix, by Disney, then the danger you're going to find yourself in is that you can say, well you have to commission a certain amount of Canadian content, they'll say fine. But the way the rules work now is the content can be about anything. It could be U.S. stories, as long as it's made by Canadians."
Why has it taken a while for that approach to be even considered?
"A lot of the guilds like the current arrangements because it's really about employing their members. The second thing is to be able to finance a show right now in Canada is very expensive. The easiest way is to get a big, pre-production buy from an American operator. If you can get that, what you can do is raise the budget significantly. But the price of getting that is a show that's either American in focus, or is focused nowhere. Even if you look at  a great hit like CBC's Schitt's Creek, you can't tell where it's set. It's set in nowhereland. It just doesn't seem to me that's consistent with having shows that look and feel like us."
Back then, there was a concern that distinctly Canadian shows would be a hard sell to U.S. studios. Have the economics changed—and can that be in part attributed to Netflix, which, through its vast library, increased exposure to foreign-language films and shows?
"I do think that's true. If we actually have an arrangement where Netflix is required to commission shows at the same rate and at the same value right now as CTV or Global, then that could have a very good result. They can bring in bigger budgets for Canadian shows. They put them on their global platforms so Canadian shows can then be seen around the world."
You argue that if tech companies fall under the same rules that apply to traditional broadcasters, they should, in the name of fairness, be entitled to the same subsidies. Is it realistic to expect that that will be acceptable to Canadians, given these are companies with big pockets?
"I don't think that's the issue. I think the issue is that people will want Canadian shows to be made. We've always recognized that for a very small market like ours, it's important to provide subsidies. It's subsidies to the show, rather than to Netflix or Disney itself."
bpaez@hilltimes.com
The Hill Times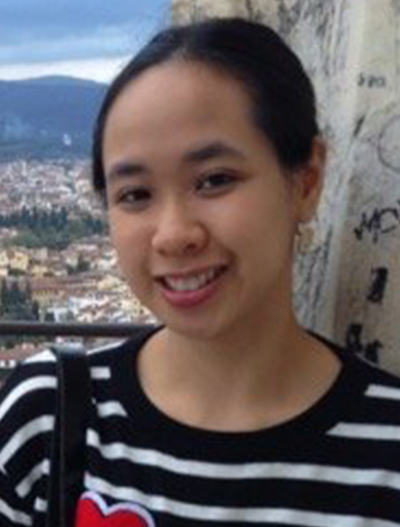 Beatrice Paez
Beatrice Paez is the digital editor at The Hill Times.
- bpaez@hilltimes.com