Good Wednesday morning,
With the House on break, several Liberal ministers are fanning out across the country to headline fundraisers. Prime Minister Justin Trudeau will be in Waterloo, Ont., for a breakfast reception. Area MP Bardish Chagger, who is also the government House leader, is expected to be at the event at 8:30 a.m., too. The fundraiser comes a day after the government announced in nearby Kitchener, Ont., $52-million in new funding in support of the community's startup culture. Mr. Trudeau touted that the money will spur the creation of 18,000 jobs in the area and will attract $4-billion in investment.
Foreign Affairs Minister Chrystia Freeland, meanwhile, will be in Milton, Ont., to raise funds for the riding association of Liberal contender Adam van Koeverden, who will be facing off against Conservative deputy leader Lisa Raitt in the fall. In Vancouver, Environment Minister Catherine McKenna is headlining a donor appreciation event for Laurier Club members. And in Shawinigan, Que., Infrastructure Minister François-Philippe Champagne will be holding a fundraiser at 5:30 p.m. to build his riding association's war chest ahead of the vote.
Later this morning, the PM is expected to drop by Kitchener City Hall for a meeting with regional chair Karen Redman and Waterloo Mayor Dave Jaworsky. That's at 9:45 a.m.
Immigration Minister Ahmed Hussen is in Ottawa to preside over a "special citizenship ceremony" that will mark the 37th anniversary of the Charter. That's at 9:30 a.m. at West Block.
The Senate Transport Committee is holding another full day of hearings on C-48, the feds' oil-tanker ban bill, in Terrace, B.C.
Here's a rundown of what else is happening today:
Crown-Indigenous Relations Minister Carolyn Bennett will be in Val d'Or, Que., for an announcement at 11 a.m. alongside Cree Grand Chief Abel Bosum.
Elsewhere in Quebec, Heritage Minister Pablo Rodriguez will be in the Laurentides region for a funding announcement at  Maison de la culture de Saint-Placide. In the evening, he's scheduled to attend a gala dinner hosted by the Congress of the Association québécoise de la production médiatique.
In Thunder Bay, Ont., Labour Minister Patty Hajdu is filling in for Health Minister Ginette Petitpas Taylor to cut a cheque in support of efforts to prevent "youth dating violence." That's at 9:30 a.m. at the Thunder Bay District Health Unit.
Rural Economic Development Minister Bernadette Jordan and Nova Scotia's transport minister, Lloyd Hines, are slated to make an infrastructure announcement for coastal flooding protection. That's at 9:30 a.m. at the Grand Pré National Historic Site.
Transport Minister Marc Garneau, meanwhile, is in Montreal to tout the feds' incentive to encourage the shift to zero-emission vehicles. That's happening at 11 a.m. at Parcours Gouin.
What the newsroom is reading:
The Hill Times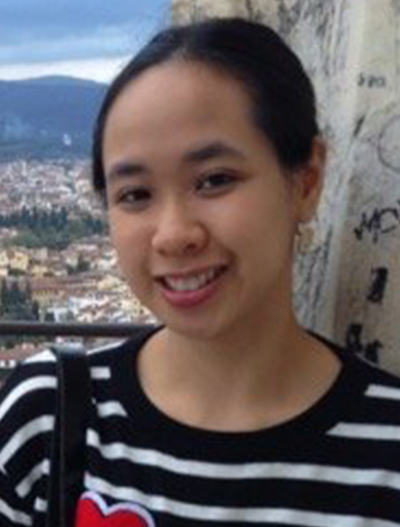 Beatrice Paez
Beatrice Paez is the digital editor at The Hill Times.
- bpaez@hilltimes.com