Agriculture Minister Marie-Claude Bibeau has appointed two new senior staff, directors of parliamentary affairs and policy.
Making a return to the agriculture portfolio, Dan Lussier moved over from International Trade Diversification Minister Jim Carr's office to run Ms. Bibeau's policy team at the beginning of April. He had been working as a policy adviser in Mr. Carr's office, which he joined in July 2018. Before then, he'd been a policy adviser to then-agriculture minister Lawrence MacAulay.
Previously the minister for international development, Ms. Bibeau replaced Mr. MacAulay as agriculture minister as part of cabinet changes announced on March 1. Mr. MacAulay in turn took over as veterans affairs and associate defence minister,
Mr. Lussier is also a former constituency assistant to Liberal MP Dan Vandal, who represents Saint Boniface-Saint Vital, Man., in Winnipeg. During the 2015 election, he was a field organizer for the Liberal Party in Winnipeg and later became field technologies manager at the federal party headquarters in Ottawa. Mr. Lussier has a background as a research engineer.
Previously, Alison Porter was director of policy in the agriculture minister's office, but she was promoted to take over as chief of staff to Ms. Bibeau last month, replacing Guy Gallant who followed Mr. MacAulay to his new office as veterans affairs minister.
Speaking of staff sticking with ministers, Russell Milon exited his post as director of parliamentary affairs in the international development minister's office to do the same job in Ms. Bibeau's new office.
He was first hired on by Ms. Bibeau in early 2016 and before then was manager of public affairs for the International Development Research Centre, an Ottawa-based Crown corporation.
Mr. Milon replaces Matthew Mann who similarly left to do the same job in the new office of his longtime boss, Mr. MacAulay.
In a similar vein, Françoise Verschaeve also joined the agriculture minister's office recently, having been hired on as a special assistant for communications. She previously filled the same role in Ms. Bibeau's office as international development minister, which she had joined in January.
Over in Mr. Carr's office, along with Mr. Lussier's departure, senior policy adviser Philippe Rheault marked his last day on the job at the beginning of April.
Mr. Rheault had been working in the trade minister's office since September 2017, starting under then-minister François-Philippe Champagne. Before then, he'd spent roughly five years as Canada's first consul general in Chongqing, China. While in the minister's office, Mr. Rheault had focused on files related to Asia, excluding Southeast Asia.
He's also a former trade and investment director with the Canadian Trade Office in Taipei, Taiwan, and a former counsellor and senior trade commissioner in the Canadian Embassy in Ulaanbaatar, Mongolia. Before starting as a foreign service officer, he worked as a lawyer.
Erin Flanagan remains in place as director of policy to Mr. Carr, while Zara Rabinovitch is a senior policy adviser. Julian Ovens is chief of staff to the trade minister.
Meanwhile, in the veterans affairs minister's office, Mr. MacAulay recently welcomed two new staffers, including another fellow Prince Edward Islander, Nancy Anderson.
Ms. Anderson marked her first day on the job as a political staffer on April 4; before then, she was busy on the departmental side of things as an analyst with Veterans Affairs Canada.
Mr. MacAulay is the Liberal MP for Cardigan, P.E.I. Also from the Island in the minister's office are Mr. Mann and Mr. Gallant.
Annabel DaSilva was also recently hired on as an executive assistant to Mr. MacAulay as minister, having started on March 25.
Minister Tassi's press secretary exits for Minister Hajdu's team
Seniors Minister Filomena Tassi is in need of a new press secretary after Annabelle St-Pierre Archambault's recent exit for a job in Employment Minister Patty Hajdu's office.
Ms. St-Pierre Archambault had been working in Ms. Tassi's office as press secretary and issues manager since the end of July 2018, starting shortly after Ms. Tassi was appointed to the new portfolio. Prior to that, Ms. Archambault was press secretary to then-sports and persons with disabilities minister Kirsty Duncan. She's also a former special assistant to then-veterans affairs minister Kent Hehr.
Now in Ms. Hajdu's office, she's working as a senior communications adviser, under director of communications Sarah McMaster and alongside press secretary Véronique Simard and communications adviser Dustin Fitzpatrick. Sabina Saini is chief of staff to the employment minister.
In Ms. Tassi's office, senior policy adviser Lars Wessman is currently acting as the key communications contact for the minister. He was first hired on as a communications adviser in September 2018.
Ms. Tassi has operated without a director of communications since becoming a minister, with Ms. St-Pierre Archambault previously covering off all communications and media-related work for the office. Jude Welch is chief of staff to the minister.
Science and Sport Minister Kirsty Duncan has said goodbye to Daniel Escott, who'd joined her office as a digital and social media lead at the end of October 2018. He now works as a creative director for the marketing firm New Media Group, according to his LinkedIn page.
Daniele Medlej is press secretary to the minister while Craig MacBride is director of communications. Anne Dawson is chief of staff to Ms. Duncan.
New hires for ministers Jordan, Goodale
Rural Economic Development Minister Bernadette Jordan has a new assistant in her office. Monica Granados started as the minister's new Quebec regional affairs adviser and assistant to the parliamentary secretary, Liberal MP Marc Serré, on April 8.
Previously, Ms. Granados was providing regional advice to a different minister on a different region, having been a special assistant for Ontario regional affairs to National Revenue Minister Diane Lebouthillier, who's also the Liberal MP for Gaspésie-Les Îles-de-la-Madeleine, Que., since April 2018.
She's also a former research assistant with Earnscliffe Strategy Group and was an intern in the Liberal research bureau on the Hill over the summer of 2017.
Cory Pike is chief of staff to Ms. Jordan. Also currently providing regional advice to the minister are Emilie Simard, press secretary and Ontario regional affairs adviser, and Kendra Wilcox, special assistant for Atlantic regional affairs.
Public Safety Minister Ralph Goodale has scooped up a new issues manager, Elizabeth Anderson, straight out of Tourism, Official Languages, and La Francophonie Minister Mélanie Joly's office.
Ms. Anderson marked her first day in Mr. Goodale's office on April 1, having said goodbye on March 29 to Ms. Joly's team, where she'd been a policy and operations adviser since August 2018. In her new role as issues manager she's set to focus largely on issues related to the Greater Toronto Area.
In Ms. Joly's office, she was focused largely on the minister's tourism file, covering all provinces and territories save for Quebec. Before then, Ms. Anderson spent a little more than a year as a special assistant to then-small business and tourism minister Bardish Chagger, and in the summer of 2016 she was a policy intern in Prime Minister Justin Trudeau's office.
Ms. Anderson studied for a bachelor's degree in politics at Queen's University and while there was active with the school's annual Model Parliament, and served for a time as vice-president of operations for the Alma Mater Society of Queen's University.
Olivier Cullen is director of issues management and operations to Mr. Goodale; Marci Surkes is chief of staff to the minister.
Over in Ms. Joly's office, Gabriel Cyr remains in place as a policy and operations adviser, working alongside senior policy adviser Yarko Petryshyn. Caroline Séguin is director of policy to the minister and Daniel Lauzon is chief of staff.
The Hill Times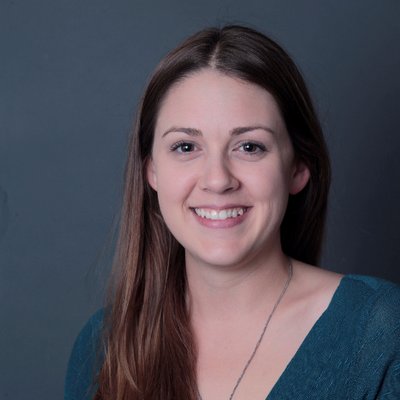 Laura Ryckewaert
Laura Ryckewaert is a deputy editor at The Hill Times.
- lryckewaert@hilltimes.com