Further staffing changes are in the works in Indigenous Services Minister Seamus O'Regan's office after the recent departure of two staffers, press secretary Rachel Rappaport and director of issues management and media relations Andrew MacKendrick.
Both marked their last day in the minister's office on April 5. Ms. Rappaport and Mr. MacKendrick both began working in the Indigenous services minister's office under then-minister Jane Philpott, who oversaw the portfolio from August 2017 up to this past Jan. 14.
As has been well-reported, Ms. Philpott was expelled from the Liberal caucus at the beginning of April, along with former justice minister Jody Wilson-Raybould, amid the SNC-Lavalin controversy, which has seen both publicly raise concerns over Prime Minister Justin Trudeau's handling of the matter in recent weeks. Ms. Wilson-Raybould had earlier resigned from cabinet (as veterans affairs minister) on Feb. 12, followed by Ms. Philpott (as treasury board president) on March 4.
For her part, Ms. Rappaport was hired on as press secretary to then-Indigenous services minister Ms. Philpott in early April 2018. Before then, she'd been working for then-heritage minister Mélanie Joly, starting out as assistant to the minister's parliamentary secretary in February 2016 and ending as a senior communications adviser to Ms. Joly. Ms. Rappaport is also a former assistant to Foreign Affairs Minister Chrystia Freeland in her capacity as the Liberal MP for Toronto Centre, Ont., amongst other past roles.
Mr. MacKendrick, meanwhile, had been part of Ms. Philpott's successful 2015 campaign, which saw her elected to represent Markham-Stouffville, Ont., by roughly 49.2 per cent of the vote. Shortly after the election, after Ms. Philpott was sworn in as the then-health minister, Mr. MacKendrick was hired on as her press secretary. And when Ms. Philpott was shuffled into the Indigenous services portfolio in August 2017, Mr. MacKendrick was quick to follow. In January 2018 he was promoted to the title of director of issues management and media relations.
While coming at the same time, both decided to leave the Indigenous services minister's office, and the Hill—for now at least—separately, said Mr. MacKendrick and Ms. Rappaport.
Speaking with Hill Climbers last week, Mr. MacKendrick said he in no way felt pushed out of the Indigenous services minister's office and remains committed the Liberal Party's cause.
"It was my decision to make. I had just, for my own health and for my own mental health, a lot happening all at once both on the file and broader, and I wanted to make sure that I was taking care of me first," said Mr. MacKendrick.
He said a "number of factors" contributed to his decision, including "a lot of change at once with a cabinet shuffle early in the year."
"The file itself is very demanding as well, and obviously I had a very strong relationship working with Jane Philpott over the last four years," he said.
Recent weeks have seen almost wall-to-wall media coverage of the SNC-Lavalin scandal, with developments seemingly every other day and a long list of people weighing in.
"It is very challenging to see … what's been happening over the past couple of months. It's hard when you have such personal connections and working relationships with so many people and meanwhile a lot of important work to get done on your own file," said Mr. MacKendrick.
Life as a political staffer on Parliament Hill is unique, and uniquely uncertain.
Such jobs depend not only on the elected officials who employ them—who themselves can be turfed out of office by the electorate or shuffled within, or dumped from, cabinet or caucus by leadership—but also on the personal relationships that they develop in the process, with fellow staffers and elected officials alike.
When a cabinet shuffle occurs, Treasury Board Secretariat rules set out that the staff of affected ministers automatically cease to be employed 30 calendar days after the shuffle unless their boss chooses to hire them in their new portfolio, or the new minister chooses to hire them back on, or they otherwise land a job with a different minister. That typically means at least some period of uncertainty—whether it be a matter of hours, days, or even weeks—for affected staff as to whether they'll have a job at all, let alone what kind or who under.
On top of that are other stresses of the job, including late and odd working hours, employee-employer power imbalances, a fast-paced and hyper-partisan work environment, and more—all within the pressure box of today's 24/7 media, and social media, cycle. It's not for nothing that working on Parliament Hill gets described as working in the "trenches." In turn, a certain kind of camaraderie tends to develop among colleagues both behind and in front of the curtain, and seeing casualties can take a toll.
The unique work environment on the Hill has prompted calls for change, in particular, last year after former Hill staffer Paul Wernick spoke out about his own mental health struggles within the Hill work environment and his two suicide attempts, including one on the Hill, and called for more supports to be made available, as previously reported by The Hill Times.
Mr. MacKendrick said he thinks the Liberal Party has done a "good job of reminding staffers on different occasions of the supports available to them," including a call line. That said, he added that there's "always more that can be done" in any workplace when it comes to addressing mental health and offering support. "As a society, I think we are having a much broader conversation about mental health and what that means in the workplace."
Along with a confidential, 24-hour help line for counselling, supports offered by the House administration include on-staff nurse counsellors and an Employee and Family Assistance Program, which provides support to staff "with regard to personal, work, health, and well-being issues," as previously described by Heather Bradley, senior communications director the House Speaker.
On the Hill, he said it's up to each individual to decide for themself what supports they need—for him, it was taking time off to recharge—and he encouraged staff to keep their own mental health top of mind.
"We have extraordinary roles to play on the Hill in supporting incredible Members of Parliament and cabinet ministers. …Just make sure you're really thinking about yourself first, because other parts of your job and how you are able to succeed in your role, you can't do that unless you're solidly grounded yourself," he said.
Mr. MacKendrick declined to comment on what he thought of the decision to expel Ms. Philpott from the Liberal caucus.
But, with an election later this year, he said he's committed to helping ensure "the Liberal Party can be successful."
"I'm certainly taking a short break, but I hope to not go far" from political work or the Hill, he said.
Ms. Rappaport said in an email to Hill Climbers that her decision to exit was unrelated to recent events involving Ms. Philpott. She, like Mr. MacKendrick, is now taking a few weeks off before starting a new job on the Hill.
Stay tuned for an update on staffing in Mr. O'Regan's office, but as of last week, policy adviser Kevin Deagle was doing double duty and also acting as press secretary to the minister. Cyndi Jenkins is Mr. O'Regan's chief of staff.
Lorenz bids farewell to Conservative OLO team
Brittany Lorenz recently bid a fond farewell to the Conservative official opposition leader's office (OLO) team on Parliament Hill, marking her last day on the job on April 5.
Ms. Lorenz had been a caucus liaison and regional adviser for the prairies in Conservative Leader Andrew Scheer's office since October 2017. Last January, while still working on the Hill, she started a gig as a part-time professor of ethics and public affairs with Trinity Western University's Ottawa-based Laurentian Leadership Centre, of which she herself is an alumna. The program is a live-in one, bringing students of the Langley, B.C.-based Christian university to Ottawa where they split their time between courses and internships on Parliament Hill.
Along with continuing to teach with TWU, she's now also a consultant with Temple Scott Associates in Ottawa.
Ms. Lorenz previously worked as a constituency assistant to Conservative MP Larry Miller, who represents Bruce-Grey-Owen Sound, Ont., while studying a bachelor's degree in political science and philosophy at Redeemer University College in Hamilton, Ont.
She went on to work as an assistant to then-Conservative MP Nina Grewal and then-Conservative MP Roxanne James, and to Conservative MP John Barlow.
Ms. Lorenz noted her departure in a Tweet on April 5, writing that her "last day on the Hill was filled with sweet treats, presents, warm hugs, best wishes, and so much love," accompanied by a photo of her business cards and Hill passes over the years, an office name plate, and farewell card splayed over an old Hill Climbers column noting her addition to Mr. Scheer's team.
"I am incredibly blessed to have called the Hill home for so long. Thank you everyone, forever team @CPC_HQ," continued her tweet.
A team of caucus liaison and regional advisers remain in the OLO, including: Charlie Beldman, who covers Ontario; Aude Cauchard, who covers Quebec and is also special assistant to Martin Bélanger as senior Quebec adviser; Katie Hillman, who covers the Atlantic; and Morgan Swan, who covers British Columbia and the North.
Marc-André Leclerc is chief of staff to Mr. Scheer, supported by Kenzie Potter, principal secretary and deputy chief of staff, and Mr. Bélanger, who is also a deputy chief of staff, chief strategist to the leader and director of operations and caucus services.
lryckewaert@hilltimes.com
The Hill Times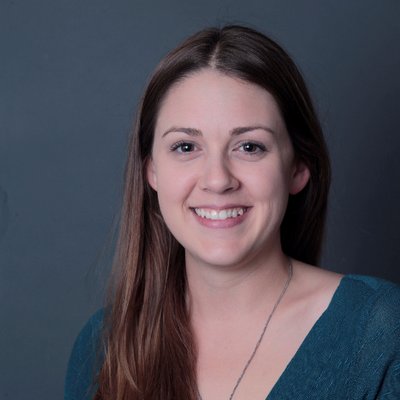 Laura Ryckewaert
Laura Ryckewaert is a deputy editor at The Hill Times.
- lryckewaert@hilltimes.com