TORONTO—If there is a central core to the Trudeau government's promise to Canadians it is that it will improve lives of the middle class.
This was central to its 2015 election platform, has been at the centre of every one of Finance Minister Bill Morneau's four budgets, and some reference to the middle class can be found in almost every ministerial announcement regardless of department. The Trudeau government's messaging, ultimately is all about the middle class.
But who is in the middle class? A year ago, I tried to find out from Finance Canada, but after several failed efforts with officials, I was sent to Morneau's office with the expectation that since he talked so much about the middle class, he must know who he meant. After all, if the central pledge to Canadians was to improve middle class lives, there must be some way to measure progress, if any. But Morneau's office was unable to give me a usable definition.
Now, the Organization for Economic Cooperation and Development (OECD), in a compelling new report—Under Pressure: The Squeezed Middle Class—offers a definition. It defines what it calls middle-income households as those with incomes between 75 per cent and 200 per cent of the national median income.
According to Statistics Canada, if you took the median income of all Canadians 16 and over, it would be $35,000. So a middle-income individual would be one with an income ranging between $26,250 and $70,000. These numbers include many students with part-time jobs. But if you took the median income for Canadians 25-54, it would be $44,500, so the middle-income individual would have an income ranging from $33,375 to $89,000.
Interestingly, according to the OECD, the proportion of Canadians in middle-income households is below the OECD average of 61 per cent—it is 58 per cent, compared to 61 per cent in Germany and 65 per cent in Sweden. But it is above the 51 per cent of Americans who live in middle-income households. Not surprisingly, a higher share of Americans, 14 per cent, live in upper-income households (more than 200 per cent of the median), compared to 10 per cent in Canada, seven per cent in Germany, five per cent in Sweden and an OECD average of nine per cent.
The percentage of lower-income households (with 50-75 per cent of median income) is quite similar across countries, at about 18 per cent. But there are larger differences when it comes to poor households (0-50 per cent of median income)—ranging from 10 per cent in Germany and Sweden to 14 per cent in Canada and 18 per cent in the U.S.
The OECD also found that the proportion of households achieving middle-income status is declining with each generation—children on average are not doing as well as their parents. In Canada, 67 per cent of Baby Boomers, born between 1942 and 1964, were middle class. For generation-X, born between 1965 and 1982, 64 per cent were middle class. And for millennials, born between 1983 and 2002, just 59 per cent were middle-class.
In Germany, 71 per cent of Boomers were middle class but only 61 per cent of millennials, while in Sweden 84 per cent of Boomers were middle class, while only 62 per cent of millennials were. The U.S. had a much lower percentage of Boomers in the middle class—just 59 per cent, while only 53 per cent of American millennials are middle class.
The OECD report extols the benefits of a strong middle class. It is "crucial for any successful economy and cohesive society," it says. "The presence of a strong and prosperous middle class supports healthy economies and societies. Through their consumption, investment in education, health and housing, their support for good quality public services, their intolerance of corruption, and their trust in others and in democratic institutions, they are the very foundations of inclusive growth." But, the OECD report warns, "there are now signs that this bedrock of our democracies and economic growth is not as stable as in the past."
Incomes have stagnated and growth in productivity is not being passed on to the broad range of Canadians, inequality in incomes and wealth have been growing, living costs (including housing) have risen, and more in the middle class are going into debt to sustain their standard of living. Populism—Donald Trump, Brexit and the rise of right-wing parties— thrives when there is a growing feeling the system isn't fair. Maxime Bernier's right-wing People's Party of Canada has attracted just four per cent of voters, according to polling by Angus Reid. But among young males 18-34, it has 8 per cent support.
As we move into a period of slower growth, technology such as artificial intelligence could impact many more jobs, further threatening the middle class. According to the OECD, some 19 per cent of middle-income jobs in Canada are threatened by automation, compared to 10 per cent in the U.S., eight per cent in Sweden and 17 per cent in Germany. In addition, 20 per cent of low-income jobs and 15 per cent of upper income jobs in Canada are threatened, compared to 14-per cent of low-income jobs and 6 per cent of upper income jobs in the U.S.
The Trudeau government deserves some credit for measures that help the middle class, such as the Child Benefit, the expanded Canada Pension Plan, and more emphasis on training.
But as the OECD points out, slow wage growth is the prime reason for stagnant middle-class incomes. While the Trudeau government has focused, correctly, on dealing with issues of income distribution, it has failed to achieve other side of the coin, a productive economy with long-term strengths to increase the overall wealth of society so that we can afford the things we need for a more prosperous and fairer country.
David Crane can be reached at crane@interlog.com.
The Hill Times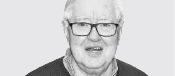 David Crane
David Crane is an award-winning journalist with special interests in the economics of globalization, innovation, sustainable development and social equity.
- crane@interlog.com