The government's lack of action in the face of multiple calls to strip the remaining vestiges of sex discrimination from the Indian Act before the election is tantamount to cultural genocide, say Indigenous women and activists who descended on Parliament Hill April 9. But the Liberals won't shift from existing timelines, which have a report on next steps not coming until June.
"Existing Indian Act registration provisions are based on assimilation and elimination and allows sex-based discrimination against Indigenous women and their descendants to this day," said Francyne Joe, president of the Native Women's Association of Canada (NWAC), during a press conference in West Block. "This is cultural genocide. And the government must act now."
In January, the United Nations Human Rights Committee released a decision saying that Canada is violating the International Covenant on Civil and Political Rights it ratified in 1976 by denying full Indian status—known as 6(1)(a)—to First Nations women and their descendants.
The committee's decision in a complaint brought by B.C. lawyer Sharon McIvor said the government is obligated to ensure that the Indian Act "is interpreted to allow registration by all persons including [Ms. McIvor and her son, the complainants] who previously were not entitled to be registered under section 6(1)(a) solely as a result of preferential treatment accorded to Indian men over Indian women" born before 1985, and "to take steps to address residual discrimination within First Nations communities arising from the legal discrimination based on sex in the Indian Act" within 180 days.
In December 2017, after the government compromised on Senate-led amendments to broaden the scope of the legislation, Parliament passed Bill S-3, which allows all women to pass Indian status down to their descendants if they've married or borne children of non-Indian men, dating back to 1869, as opposed to an earlier proposed cut-off date of 1951, to comply with a 2015 Quebec Superior Court decision. However, the changes to the law don't have an actual timeline attached. Bill S-3 prescribes deadlines for beginning consultations on the implementation, and reporting to Parliament, but the actual removal of the sex-based inequities requires an order-in-council (essentially a cabinet order).
In an emailed response to questions from The Hill Times, Crown-Indigenous Relations Minister Carolyn Bennett's (Toronto-St. Paul's Ont.) office said the government is "working collaboratively with its partners to develop an implementation plan to eliminate or mitigate any challenges or unintended consequences of bringing the 1951 cut-off amendments into force. This includes identifying any additional measures or resources required to do this right and we have appointed [Claudette Dumont-Smith] as a ministerial special representative, who is concluding a national engagement process to do this."
On Feb. 28, Liberal Senator Lillian Dyck (Saskatchewan) received unanimous backing in the Senate for a motion calling on the government to bring in the outstanding provisions of Bill S-3 no later than June 21. "It's just unbelievable that in this day and age that women do not have the same rights as men with regard to passing on their Indian status," she said.
The next deadline is a June 12 update to Parliament on the path forward, Ms. Bennett's office said, which hasn't been altered in the wake of the UN committee's decision. "The consultation timelines were set out in the co-design phase of the Collaborative Process, in accordance with Bill S-3, and as such; they were not impacted by the UN Human Rights Committee's decision."
Dawn Lavell-Harvard, president of the Ontario Native Women's Association, said discriminating against women isn't something that requires much consultation. "It is a human rights violation and governments cannot consult communities on acceptable levels of discrimination, on acceptable levels of violation of human rights," she said. "This tactic is a stalling process and it's just continuing the further violation of Indigenous women."
Since S-3 was passed, changes to the Indian Act "eliminating sex-based inequities back to the creation of the modern registry in 1951 have already been implemented," Ms. Bennett's office said. "Once in force, the amendments for the removal of the 1951 cut-off will fix sex-based inequities all the way back to 1869."
As part of the consultation process, the government has attended 208 community sessions with First Nations and Indigenous groups, with more scheduled for this month, according to Ms. Bennett's office. This is in addition to the consultation activities groups and organizations held on their own, and with funding from the government. Ms. Dumont-Smith has led 14 regional events across the country. The government approved 183 funding proposals for consultation activities.
"On any given Tuesday, cabinet can make us legally equal to our [male] counterparts," said Ms. McIvor.
'Way past time' for Sen. Beyak to take down racist letters: Minister Bennett
The refusal to act any quicker than the timeline set out in S-3 comes amid Ms. Bennett's ongoing calls for unaffiliated Senator Lynn Beyak to comply with a recommendation from the Senate ethics officer regarding letters posted to her official website the officer said are racist.
Pierre Legault began an investigation in March 2018 into whether the Ontario Senator had breached the Chamber's Ethics and Conflict of Interest Code by posting the letters.
The now-unaffiliated Sen. Beyak was removed from the Conservative Senate caucus in January 2018 after she refused to remove some of the letters from her website. One of the letters said Indigenous people in Canada would only "wait until the government gives them stuff," and another that said Indigenous people should be "grateful" for the residential school system imposed on them by Canada's government, in which as many of 6,000 children died and countless suffered abuse.
NDP MP Romeo Saganash (Abitibi-Baie-James-Nunavik-Eeyou, Que.) highlighted this sentiment in a March 28 tweet, where he said, in response to Ms. Bennett's counting of days since Mr. Legault's report: "It's been way longer that the Canadian Human Rights Tribunal ruled against your government for discrimination and racism against indigenous kids in this country. You've had 7 Compliance Orders since then. Why are you giving orders to others?"
"The Senate Ethics Officer's requests of Senator Beyak are straightforward," said Ms. Bennett's office. "In the context of removing the 1951 cut-off from Indian Act registration, the Government is working collaboratively with its partners to develop an implementation plan to eliminate or mitigate any challenges or unintended consequences of bringing that clause into force."
Pamela Palmater, a Mi'kmaq lawyer and associate professor who holds the chair in Indigenous governance at Ryerson University, said there's "lots of discriminatory things happening in the country" and the group didn't want to comment on anything outside of S-3 on April 9.
In his March 19 report, Mr. Legault said he found that Sen. Beyak did breach the code and he recommended three remedial measures: removing the offending letters from the website, making a formal apology and posting the apology on her website, and completing a course on cultural sensitivity.
His report indicated that though Sen. Beyak initially agreed to take the letters down, and refused the other two remedial measures, but she later retracted that agreement.
Since March 19, Ms. Bennett has regularly tweeted calls for Sen. Beyak to comply with Mr. Legault's recommendations, and on April 5 wrote her a letter directly. "It is way past time that you abide by the Ethics Officer's orders. You need to remove the letters and admit you have much to learn about the lived experiences of Indigenous peoples," the letter says. "You have been asked to apologize for your actions over the last two years, and you must, but not because you have been ordered to. For this apology to offer any healing for Indigenous peoples, it must come from a place of sincere regret."
Sen. Beyak's office did not respond to a request for comment. According to Mr. Legault's report, Sen. Beyak told him during interviews completed as part of the investigation process that she "disclaimed an intention to promote anything that could be misconstrued as racist or promoting hatred in any way and reiterated that her objective was to restate the positive stories regarding Indian Residential Schools in order to help find solutions for some of the problems Indigenous people are facing."
She also expressed views on racism, saying that those "who seek to divide us are the racists"—namely the people who call out racism in the country.
The Senate's Conflict of Interest and Ethics Committee is currently studying Mr. Legault's report. As per the Senate's ethics code, Sen. Beyak will be afforded the opportunity to address the committee during its deliberation—which is always held in private—and the group has a variety of possible sanctions to consider, if deemed appropriate. These include the reduction or removal of access to Senate resources, losing duties or powers conferred by the Senate, being ordered to apologize, or being suspended.
cevelyn@hilltimes.com
The Hill Times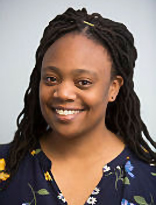 Charelle Evelyn
Charelle Evelyn is a managing editor with The Hill Times.
- cevelyn@hilltimes.com