Justice Minister David Lametti's office is down one policy adviser, with Benjamin Prud'homme's recent exit for a new job in Foreign Affairs Minister Chrystia Freeland's office, which saw a significant staff reorganization earlier this year.
Mr. Prud'homme had been working in the office since late October 2018, having started under then-minister Jody Wilson-Raybould. Before then, he'd been practising law with Robinson Sheppard Shapiro in Montreal, through which he gained experience litigating before the Supreme Court of Canada and Quebec's Court of Appeal. He's now a policy adviser in Ms. Freeland's office, having started on March 18, and is focused on issues related to human rights, legal matters, and multilateral organizations.
The policy team in Ms. Freeland's office saw some wider, and previously unreported, personnel changes at the beginning of this year, following policy director Laurence Deschamps-Laporte's exit for maternity leave in January. A former Oxford University Rhodes Scholar, she was promoted to the role in January 2018 and was busy last year with NAFTA renegotiation efforts. Ms. Deschamps-Laporte had first joined the office as a policy adviser under then-minister Stéphane Dion in the fall of 2016.
In turn, former director of parliamentary affairs Vincent Garneau was promoted to the title of director of policy and deputy chief of staff to Ms. Freeland.
Mr. Garneau has been working for Ms. Freeland since February 2016, starting out as parliamentary affairs director in her former office as international trade minister; he was quick to follow the minister to her current post after a January 2017 cabinet shuffle, tacking on the added title of senior adviser for Canada-U.S. relations. A former foreign service officer, Mr. Garneau is also a former adviser to Quebec Liberal Senator Dennis Dawson.
Allison Chick, previously a consular affairs adviser to Ms. Freeland, was subsequently named the new director of parliamentary affairs. A former adviser in then-Liberal whip Andrew Leslie's office, she's been working for Ms. Freeland since April 2017, starting out as an Atlantic regional affairs adviser and assistant to Mr. Leslie in his more recent role as parliamentary secretary to the foreign minister.
Sebastian Cooper, previously an issues manager, is now both deputy director of parliamentary affairs and a policy adviser to Ms. Freeland. He first joined the minister's office as a special assistant for issues management in May 2017 and before then was an assistant to then-justice minister Jody Wilson-Raybould.
Maaz Yasin, who was previously Ms. Freeland's executive assistant, is now an adviser for planning and Ontario regional affairs. He started out on the Hill in 2016 as an assistant to Ms. Freeland as the Liberal MP for University-Rosedale, Ont. As previously reported, Sason Ross was hired on as the minister's new executive assistant in December.
Emily Desrochers, who was a special assistant in the office since September 2018, has been promoted to the title of legislative assistant, replacing Pierre-Yves Bourque who left the office in January to become director of communications to Infrastructure Minister François-Philippe Champagne.
Replacing Ms. Desrochers as a special assistant is new hire Stephen Bateman, who was previously working on the Hill as an assistant to Liberal MP James Maloney, who represents Etobicoke-Lakeshore, Ont.
Joshua Arless, previously executive assistant to Ms. Freeland's chief of staff, Jeremy Broadhurst, is now a special assistant for Quebec and Atlantic regional affairs and executive operations. He was hired on as an EA in the office in the fall of 2017 and before then was an assistant to Liberal MP Sherry Romanado, who represents Longueuil-Charles-LeMoyne, Que.
Along with Mr. Garneau, Mr. Prud'homme, and Mr. Cooper, Ms. Freeland's policy team also now includes Samantha Nadler, who joined the minister's office in May 2018 as an assistant to the parliamentary secretary. She's a former policy adviser to the democratic institutions minister. Still in place are policy advisers Trevor Harrison and Joseph Singh.
Over in Mr. Lametti's office, Nicholas Daube remains as policy director, and currently oversees policy advisers Nicola Langille and Olivier Jarda.
The justice minister has also recently named a new executive assistant, Joanne Surette, who was previously stationed in the office as a departmental administrative assistant. She'd been an administrative assistant in the office since the summer of 2017, starting under then-minister Ms. Wilson-Raybould.
By Hill Climbers' count, including Ms. Surette, 10 of the 18 political staff currently working in Mr. Lametti's office as justice minister started working in the office under Ms. Wilson-Raybould. That list also includes: Mr. Daube, Ms. Langille, communications adviser Célia Canon, parliamentary affairs adviser Izabel Czuzoj-Shulman, regional assistant Léo Newman, director of parliamentary affairs Alexander Steinhouse, director of communications David Taylor, senior adviser for legal and regulatory affairs Farzin Yousefian, and judicial affairs adviser François Giroux.
Rachel Doran is chief of staff to Mr. Lametti. Prior to the Jan. 14 shuffle that saw him take over the post, Ms. Doran, a former PMO policy adviser, was chief of staff to then-Indigenous services minister Jane Philpott.
Quebec staff changes for ministers Hajdu, Sajjan
Employment, Workforce Development, and Labour Minister Patty Hajdu has a new regional adviser for Quebec in her office, Jean-François Harvey.
Mr. Harvey was previously working on the Hill as an assistant to Mr. Lametti in his capacity as the Liberal MP for LaSalle-Émard-Verdun, Que. He stared in that role in March 2018, according to his LinkedIn profile, and before then was a communications project manager for the Montreal Urban Ecology Centre, a non-profit organization.
He's also previously worked for Revenu Quebec, and while studying for an undergraduate degree in political science and government at the University of Montreal he hosted a show on the campus' radio station, CISM 89.3 FM, and spent time as an external affairs co-ordinator for the Federation of Student Associations of the University of Montreal Campus (FAÉCUM).
Previously, Jean-Sébastien Bock was the regional affairs adviser for Quebec in Ms. Hajdu's office. He exited in September 2018 and has since been busy as a Quebec regional affairs and operations adviser to Finance Minister Bill Morneau.
Meanwhile, Defence Minister Harjit Sajjan is in need of a new source of Quebec advice of his own, following the recent departure of special assistant for Quebec Anthony Di Carlo in late March.
A former captain with Les Fusiliers Mont-Royal, an army reserve unit in Montreal, and later operations manager at the 2 Canadian Division headquarters in the city, Mr. Di Carlo had been working for Mr. Sajjan since early 2016. According to his LinkedIn profile, he was campaign manager for Prime Minister Justin Trudeau's  local campaign in Papineau, Que., in 2015. Mr. Trudeau was re-elected with almost 52 per cent support.
Mr. Di Carlo also has a background in accounting, and spent more than four years working as a senior associate for PricewaterhouseCoopers, amongst other past roles.
A new Quebec desk officer has yet to be hired in Mr. Sajjan's office. Other regional advisers are: Jonathan Barry, for the West; Danielle Moriarty, for Ontario; and Emily Heffernan, for the Atlantic. Zita Astravas is chief of staff to the defence minister.
The Hill Times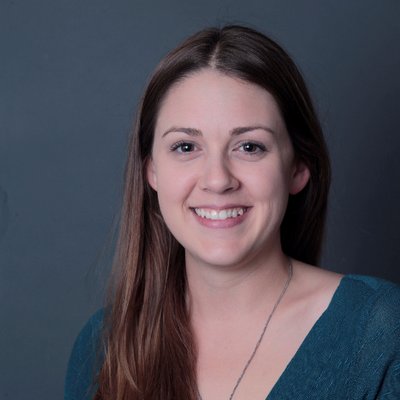 Laura Ryckewaert
Laura Ryckewaert is a deputy editor at The Hill Times.
- lryckewaert@hilltimes.com