Federal Ethics Commissioner Mario Dion says he expects to resume his duties "later this spring" after taking an unspecified leave of absence for medical reasons in the midst of his office's probe into the SNC-Lavalin affair.
In an email statement to The Hill Times, Mr. Dion said, "While I am still on medical leave to complete the healing process, I am very pleased with the progress made and confident that I will be able to resume my professional activities later this spring."
Mr. Dion's office announced last month that he would be stepping away from his work "for a prolonged period" due to his health. The commissioner said he has been "able to steer key issues" and has been "consulted on several occasions" while on leave.
"I have full confidence in my staff and am quite pleased with the way we have managed a difficult and unusual situation," his statement reads.
There's a provision in the Parliament of Canada Act that allows the commissioner to delegate his work to his staff, said Ian Stedman, a lawyer who specializes in ethics and former staffer at Ontario's Office of the Integrity Commissioner. Mr. Stedman pointed to provisions in section 84 of the act, which states that, the commissioner can "authorize any person to exercise any powers" under his or her mandate.
Mr. Stedman said it would have been unusual if lawmakers hadn't established a mechanism that would anticipate a scenario in which the commissioner would have been unable to fulfill his duties for a period of time.
Mr. Dion launched his inquiry few days after allegations surfaced that former attorney general Jody Wilson-Raybould (Vancouver Granville, B.C.)—who was booted from the Liberal Party on Tuesday over this affair—was pressured by the prime minister, top officials in the PMO, and the clerk of the Privy Council Office to shelve the prosecution of engineering giant SNC-Lavalin, which is facing fraud and corruption charges.
In a letter to NDP MPs Charlie Angus (Timmins-James Bay, Ont.) and Nathan Cullen (Skeena-Bulkley Valley, B.C.) in February, the commissioner said that he has "reason to believe that a possible contravention of section 9 may have occurred." That section in the Conflict of Interest Act prohibits public office holders from using his or her position to influence decisions that "improperly further another person's private interests."
Prime Minister Justin Trudeau (Papineau, Que.) has cited the ethics commissioner's investigation in dismissing the NDP's calls for a public inquiry and the broader opposition push for the House Justice Committee to convene more hearings on the affair. Liberals on the Justice Committee twice blocked opposition parties' efforts to recall more witnesses, including Ms. Wilson-Raybould. 
The commissioner has the discretion to set the conditions for exercising that authority in his absence. "It basically says the commissioner can delegate anything he damn well pleases," Mr. Stedman said.
That includes the delivery of the report on the SNC-Lavalin probe to Parliament—a responsibility that the Conflict of Interest Act states is in the commissioner's hands. The Parliament of Canada Act offers a workaround in the event that the commissioner himself can't provide the report to the prime minister, as set out in the Conflict of Interest Act, according to Mr. Stedman.
Investigations can take a minimum of six months, according to a Globe and Mail report which means the commissioner's report could be released some time in July or August, a few months before the October vote and after the parliamentary session has ended. In response to a question on whether the commissioner is bound by any parliamentary convention that could prevent the report from being released, for example, in the middle of an election campaign, his office said he is not.
Mr. Dion took office in January 2018. His term lasts for seven years and can be reappointed for one or more seven-year terms.
bpaez@hilltimes.com
The Hill Times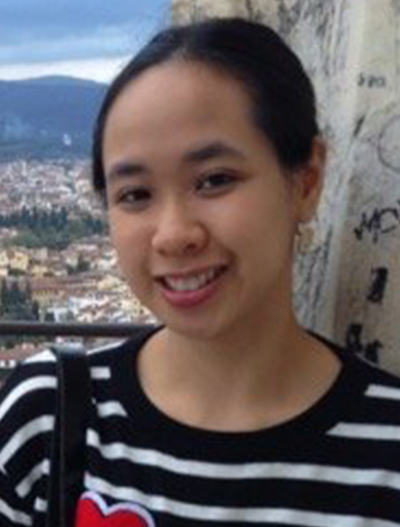 Beatrice Paez
Beatrice Paez is the digital editor at The Hill Times.
- bpaez@hilltimes.com