The recording former attorney general Jody Wilson-Raybould taped of her Dec. 19 phone call with outgoing Privy Council clerk Michael Wernick, released publicly this afternoon, largely corroborates her account of that exchange.
"The PM wants to be able to say that he has tried everything he can, within a legitimate toolbox, to try to head that off. He's quite determined, quite firm, but he wants to know why the DPA [deferred prosecution agreement] route, which Parliament provided for, isn't being used. And I think he's going to find a way to get it done one way or another. So, he is in that kinda mood and I wanted you to be aware of that," Mr. Wernick is heard telling Ms. Wilson-Raybould during the first few minutes of their phone call. 
The purpose of the call, as Mr. Wernick characterized it, was "to pass on" information on the prime minister's concerns that SNC-Lavalin could move its headquarters or be sold. "It seems to be real, and not a bluff. There's another rising anxiety, as you can imagine, about a signature firm and job loss and all that coming after the Oshawa thing," Mr. Wernick says, referring to recent layoffs at General Motors in Oshawa.
It was included along with a handful of documents the House Justice Committee released today, days ahead of the House's return from its weeklong hiatus. The Prime Minister's Office announced Friday that Mr. Wernick's successor, Ian Shugart, will assume the post on April 19.
In the 17-minute phone call with Mr. Wernick, Ms. Wilson-Raybould is heard raising concerns about intervening in the SNC-Lavalin case, saying that their conversation is inappropriate and amounts to political interference, as well as other conversations she's had calling on her to consider a DPA.
Mr. Wernick had raised the possibility of asking someone like former chief justice Beverley McLachlin to weigh in on the case, if she felt "uncomfortable" about intervening.
"What I am trying to do is to protect him [the prime minister]," she said in response. "I am just issuing the strongest warning I can possibly issue that decisions that are made by the independent prosecutor are their decisions."
Her 43-page submission to the committee includes text messages between her and her then-chief of staff, Jessica Prince. In one text exchange, on Dec. 18, Ms. Prince tells Ms. Wilson-Raybould that then-principal secretary Gerald Butts allegedly said, "Jess, there is no solution here that doesn't involve some interference." Mr. Butts, who resigned over the issue, claiming responsibility for a "breakdown in trust" between himself and the former AG, has repeatedly denied there was inappropriate interference.
During her four-hour testimony before the Justice Committee on Feb. 27, Ms. Wilson-Raybould (Vancouver Granville, B.C.) said she spoke with Mr. Wernick on Dec. 19, during which he allegedly said that the prime minister is "determined" to find a way to get a deferred prosecution agreement for the embattled company and that he and his AG can't be at "loggerheads" over this issue. Ms. Wilson-Raybould has expressed concern that she was shuffled out of her role as AG and moved to Veterans Affairs for her refusal to grant the company a DPA.
In responding to Ms. Wilson-Raybould's account of that call, during his second appearance, Mr. Wernick said he had no "independent recollection" that there was inappropriate interference, saying he did not "wear a wire" during his conversations with the ex-minister.
The publication of the documents and recording will likely re-energize opposition parties' push for the government to allow the ex-minister to fully air her side of the story and potentially add to calls from some Liberal MPs for her to be expelled from caucus.
The affair has roiled the Trudeau government for more than a month, and has overshadowed the release of its pre-election budget. Ms. Wilson-Raybould said she faced a "consistent and sustained" effort involving political staffers and bureaucrats, including Mr. Butts, and Ben Chin, chief of staff to the finance minister, to cut a deal for SNC-Lavalin, the Quebec engineering giant facing fraud and corruption charges, to protect 9,000 jobs.
Prime Minister Justin Trudeau (Papineau, Que.) has repeatedly denied there was ever any inappropriate pressure, saying that he takes responsibility for the erosion of trust between his Mr. Butts and his former AG.
The release of the former attorney general's submission to the Justice Committee comes after days of leaks on the judicial appointment process for the Supreme Court, something that's supposed to be confidential, which Ms. Wilson-Raybould has said need to be investigated and the PMO has denied came from it.
Mr. Trudeau and his ministers have been touring the country for the past few days to sell the budget to key voting blocs, including young Canadians and seniors. Throughout his engagements, Mr. Trudeau has faced questions over whether his office orchestrated the leaks that alleged he questioned Ms. Wilson-Raybould's judgment over her recommendation for a Supreme Court chief justice. Ms. Wilson-Raybould's political motivations have also been an object of speculation of late, with some pundits raising questions about her end-game and concerns about the ethics of releasing an audio recording.
Questions have also been mounting over whether Ms. Wilson-Raybould and ex-Treasury Board president Jane Philpott (Markham-Stouffville, Ont.), who resigned over the government's handling of the affair, will remain in caucus.
Despite her resignation from cabinet, Ms. Wilson-Raybould has repeatedly indicated that she intends to run under the Liberal banner in October's election. Ms. Philpott, for her part, has said she supports the party's policies and intends to remain a Liberal. Speaking to reporters in Maple Ridge, B.C., on Monday, Mr. Trudeau appeared to signal that the two would remain in the party, saying, "I look forward to continuing to engage with both Jody Wilson-Raybould and Jane Philpott as they make their way forward."
Even before the release of the documents and audio recording, several MPs were clamouring for both ex-ministers to be booted from caucus, according to a CBC report. The publication of the documents and audio file could add to those calls.
Liberals on the Justice Committee twice blocked opposition parties' push to recall Ms. Wilson-Raybould to respond to the testimonies given by Mr. Wernick and Mr. Butts, which conflicted with her own. In an interview with CBC, Liberal MP Francis Drouin (Glengarry-Prescott-Russell, Ont.), who was subbing in for his colleagues on the committee, said he had "heard enough," noting that the option is open for Ms. Wilson-Raybould to submit more information, expanding on her testimony.
Opposition parties earlier this week attempted to use the Ethics Committee as a forum to continue the Justice Committee's probe, but the motion was voted down. The Justice Committee, meanwhile, is meeting in private next week to discuss committee business and its new focus on a study on online hate.
The Hill Times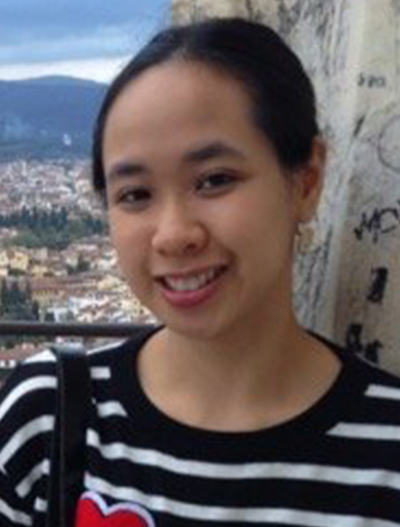 Beatrice Paez
Beatrice Paez is the digital editor at The Hill Times.
- bpaez@hilltimes.com