It should be up to an MP's constituents, not faceless bureaucrats, to decide if the messages they receive in their tax-funded mail-outs are too partisan, according to Conservative members of the House of Commons Board of Internal Economy (BOIE).
Conservative whip Mark Strahl (Chilliwack Hope, B.C.) said that there is "an increasing frustration" among his colleagues over rejected Ten Percenters—flyers paid for by Parliament that MPs can send out in quantities equal to 10 per cent of the households in their riding—because of their content.
"I sent out a particular Ten Percenter; another colleague tried to submit the same Ten Percenter, and it was rejected," he said at a Feb. 28 meeting of the seven-member group of MPs that handles financial, legal, and administrative matters for the House of Commons. "There are people who are making these determinations. I don't know who they are. I don't know who is giving them direction. I don't know where the feedback mechanism is for that, and I think it's incredibly inconsistent."
The rules governing the mail-outs that MPs can send to their constituents state that they can't contain partisan messages, such as calls for fundraising or membership in a political party.
Philippe Dufresne, the House of Commons' parliamentary law clerk, said his office is the one that reviews MP mail outs and approves them.
"They are looked at by a counsel in my team looking at the bylaw, the rule and the idea that certain things may be partisan, but they may not be designed to support re-election of political parties and so on," he told MPs, offering to return at an upcoming meeting with a briefing on "those criteria as we understand them."
But the criteria may be too strict, as it is, Mr. Strahl indicated, saying that if "we are able to say things in the House, we should be able to say those same things in the mailers, the materials that we produce for our constituents. It is up to our constituents to judge whether or not they are overtly partisan or are a good use of public resources."
Conservative House leader Candice Bergen (Portage Lisgar, Man.) agreed, saying she's also had material rejected. "I wrote a letter, and I said, 'That's why, in 2019, Conservatives…,' and I was told I wasn't allowed to say that," she said, noting that as politicians, they are partisan.
"When I get up every day, the work I do is to do two things: to move out what I believe is a government that is not good for Canadians, which is what my constituents elected me to do, and to put in a government that I believe is good for Canadians, which means I'm going to ask them to support me," she said.
She also said the measurement of what should be allowed to be mailed to constituents is whether MPs can say it in the House of Commons.
Parliamentary privilege protects MPs' speech in the Chamber or during committee meetings that might otherwise be subject to legal action.
"If it is slanderous or defamatory, then we will be held accountable for that, and we will be held accountable by our electorate, in whether they vote for us again," Ms. Bergen said.
Liberal whip Mark Holland (Ajax, Ont.) said there's a "material difference" between what is said in House debates and what gets sent to constituents' homes.
"If you get to a point where you're unable to distinguish between a campaign flyer and a householder, that's a serious problem," he said, adding that while policy differences are fair game, there should be a boundary kept between that and "partisan propaganda."
He added: "It's a judicious line, and it's one that I would defend rather vociferously."
Ten Percenters get a new name
The discussion was sparked by proposed changes to the Ten Percenter program put forward by House administration, to modernize the program—one of which is to change the name entirely.
Now set to be called "constituency mail," the Ten Percenter regime—eight types of flyers, postcards, and reply cards—will be available for MPs to send out in black and white, two-colour, or full-colour formats.
The Feb. 28 board-approved changes also include getting rid of the rule that requires half of the content of a Ten Percenter to be different from something an MP has already sent out.
Board members did not approve a suggested change that would put an annual limit on the mail-outs of six times the number of households in a riding, putting off the decision to a future meeting.
This is something that would capture 92 per cent of MPs, said Benoit Giroux, the House's chief operations officer for Parliamentary Precinct operations.
"If we augment that limit, then we're putting ourselves into a situation where we could go over-budget or where we would have way too much demand that is going to extend the production time for those constituency mailings," he told MPs.
But Mr. Strahl said there would be pushback over politicians being told they can't communicate with their constituents.
cevelyn@hilltimes.com
The Hill Times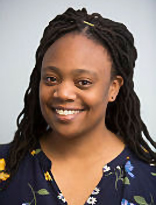 Charelle Evelyn
Charelle Evelyn is a managing editor with The Hill Times.
- cevelyn@hilltimes.com