There've been a few recent changes in both the Prime Minister's Office and the Liberal caucus' research bureau, among other offices, including a new communications manager for the bureau.
Lindsey Staples has joined Prime Minister Justin Trudeau's office as a new correspondence assistant. She enters a team led by correspondence manager Jean-Luc Marion, which also includes writers Munavvar Tojiboeva, Stevelle Steer, and Joshua Clarke.
Emily Trogen is another new face in the Prime Minister's Office (PMO), having started last week as a communications planner.
Until recently, Ms. Trogen had been working in the Liberal research bureau (LRB) since December 2015, starting off as a special assistant for caucus services and ending as manager of communications in the office, which provides communications products and messaging, bill kits, research and other such support to the Liberal caucus on the Hill.
She's been working in politics since 2010, when she landed a job as a constituency assistant to then-Liberal MP (and Speaker of the House of Commons) Peter Milliken, who represented Kingston and the Islands, Ont. At the time, she was toward the end of a bachelor's degree in political studies at Queen's University. After the May 2011 federal election, she was hired on as an assistant to Mr. Milliken's riding successor, now-former Liberal MP Ted Hsu. Ms. Trogen worked for Mr. Hsu up until the 2015 election, during which she was part of the national Liberal campaign team.
Over in the LRB, Emma Kristensen has joined the office to take over Ms. Trogen's old post as manager of communications.
Ms. Kristensen arrives straight from Infrastructure and Communities Minister François-Philippe Champagne's office where she was a special assistant for operations and policy since the summer.
A former communications officer with the Canada Revenue Agency, she interned in the Prime Minister's Office over the summer of 2017, after which she was hired on as an executive assistant to PMO director of outreach Andrée-Lyne Hallé.
Ms. Kristensen has a master's degree in political management from Carleton University and a bachelor's degree in communications and political science from the University of Ottawa. In the lead-up to the 2015 election, she worked on Environment Minister Catherine McKenna's campaign to take Ottawa Centre for the Liberals, working on canvassing and field operations.
Robert Zhu has also recently joined the Liberal caucus' research office as a new special assistant for outreach, replacing Kelly Liang who's set to return to Toronto after roughly three years on the Hill.
A former vice-president for policy for the Markham-Unionville federal Liberal riding association, Ms. Liang started out as an assistant to Liberal MP Majid Jowhari, who represents Richmond Hill, Ont., in April 2016 before joining the LRB in the summer of 2017.
Mr. Zhu was most recently working in Toronto as an NHL reporter for China's Tencent Sports and as an international observer with Phoenix International Think-Tank, which is part of China's Phoenix Media Group, according to his LinkedIn profile. A former member of the Spadina-Fort York, Ont., provincial Liberal association's executive, he's been, and remains, director of community engagement for the Ontario Young Liberals.
Mr. Zhu is a former intern in then-Ontario Liberal MPP Han Dong's constituency office in Trinity-Spadina and lent a hand to Mr. Dong's unsuccessful 2018 re-election campaign. He's also previously interned in then-Ontario citizenship and immigration minister Laura Albanese's office, amongst other past roles. He studied for both a bachelor's and master's degree in political science at the University of Toronto.
Managing director Melissa Cotton leads the LRB, which was allocated a budget of just over $3-million for 2018-19.
Mr. Smith goes to Victoria
Longtime NDP staffer James Smith has said goodbye to Parliament Hill, and to Ottawa, and is now in Victoria, B.C., where he'll be working for John Horgan's NDP government.
Mr. Smith announced his departure in a recent Facebook post, noting that he'd previously worked with the premier during the May 2017 provincial election that saw the NDP unseat the B.C. Liberal government.
"I'm super excited to begin this new chapter in my life, supporting the important work of a truly progressive government. But it wasn't an easy decision," said Mr. Smith in his post.
Up until his departure, Mr. Smith had been a senior communications adviser for the NDP on the Hill. He'd recently taken leave to support NDP Leader Jagmeet Singh in his successful byelection campaign in Burnaby South, B.C., in which the leader garnered roughly 38.9 per cent of the vote on Feb. 25. Mr. Smith took his seat in the House for the first time on March 18.
In Victoria (where the grass is green and trees are budding—no envy here at all), Mr. Smith will be reuniting with his twin brother, and fellow former Hill staffer, George Smith, who left Ottawa in September 2017 and has since been busy as a ministerial assistant to B.C. Attorney General David Eby.
Mr. Smith first started working on the Hill in 2012 as an assistant to now-former NDP MP Andrew Cash—who, as Mr. Smith noted in his Facebook post, is seeking re-election in his old riding of Davenport, Ont., this year after being defeated in 2015.
Following the 2015 federal election, Mr. Smith became an assistant to NDP MP Gord Johns, who represents Courtenay-Alberni, B.C., and in 2016 he became a caucus press secretary for the NDP. He took leave to work on Mr. Singh's 2017 leadership campaign, after which he moved over to party headquarters to serve as press secretary to the leader (as Mr. Singh was then not yet an MP, he was not able to make use of House of Commons funds). Mr. Smith returned to the NDP leader's office on the Hill last summer as a senior communications adviser.
In his post, Mr. Smith said he was "very proud" of Mr. Singh and the work of the team around him, and rejected any suggestion that his decision suggested "anything less than my impassioned support for Jagmeet, complete belief in his vision, and faith in his abilities."
He also said: "I am sad to be stepping off of this path given the adventure that lays ahead but I am trying to do something I've not always been good at: taking care of myself."
"This, all of this, has been a privilege," he concluded.
A going-away gathering took place at Brixton's Pub on Sparks Street in Ottawa, an NDP hangout, on March 4 to bid Mr. Smith farewell.
Mélanie Richer remains as director of communications and media for the NDP on the Hill, Jonathan Gauvin is director of communications for research and policy, and Nina Amrov is NDP caucus press secretary. Jennifer Howard is chief of staff to the leader.
Further staffing changes in the NDP ranks are expected, following Mr. Singh's election as a Member of Parliament and also in light of recent staff departures, many on the communications end. Stay tuned to Hill Climbers for more on that.
The Hill Times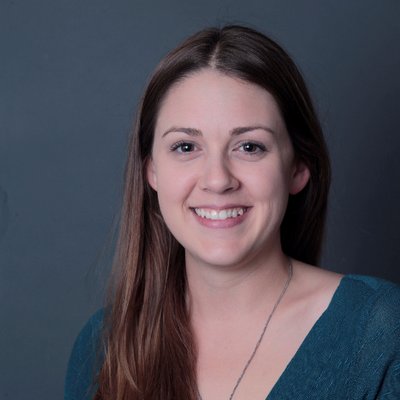 Laura Ryckewaert
Laura Ryckewaert is a deputy editor at The Hill Times.
- lryckewaert@hilltimes.com