It's time the Canadian government find a way to engage with China to protect its canola industry, say a former diplomat and stakeholder group, after the Asian country scrapped the export permit for one of Canada's largest canola processors in the midst of a broader diplomatic spat.
China is blocking Winnipeg-based Richardson International's oilseed after China says it "detected dangerous pests" in Canadian canola shipments.
The export-permit suspension comes amid a fiery spat between Canada and China that erupted after Canada's arrest of Huawei executive Meng Wanzhou on Dec. 1 at the request of the United States alleging Ms. Meng committed fraud. China then detained Canadians Michael Kovrig and Michael Spavor on alleged national security violations.
"The big problem that we have now with China is that they refuse to sit down and to discuss issues as it should happen in a normal way, and all this is because of the crisis and until Ms. Meng is safely back in China," former diplomat Guy Saint-Jacques said in an interview.
"We have to find ways [to convince] the Chinese to sit down," said Mr. Saint-Jacques, who served as the Canadian ambassador to China from 2012 to 2016, adding that Canada has to impress on China that its actions are harming its international reputation.
"In the case of Canada's exports to China, we have to keep reminding them that Canada has been a longtime fan of China," he said.
China, the former envoy added, has a long history of concern over canola imports from Canada. There is an overriding fear that Canadian canola will bring in diseases like blackleg, which the Chinese government fears will contaminate domestic crops.
"It's important for the Canola Council [of Canada] to work closely with the federal government, and with the provincial governments to try and come up with a strategy that is unified and try to be realistic about the timetable, and try to see what can be done to try to save our markets as much as possible," Mr. Saint-Jacques said.
Canadian exports about 40 per cent of its canola to China, and as the winter nears its end farmers, before they plant their year's crops, will soon have to decide if China remains an attractive market or if Canada might be shut out.
"There's a lot of uncertainty because of China's recent actions. Uncertainty is affecting all canola seed exporters to China," said Brian Innes, vice-president of public affairs at the Canola Council of Canada.
Mr. Innes said there needs to be interaction between Canada and China over the scientific concern China has with Canada's canola.
"We expect our government to work out China's concerns directly," he said.
Richardson International left the Canola Council in 2018. Asked what government action the agri-food company wants the government to take, a spokesperson for Richardson International declined comment.
Agriculture Minister Marie-Claude Bibeau (Compton-Stanstead, Que.) told The Hill Times that the government is focused on a "science-based approach." She said samples have been analyzed a second time, but no pests were found.
Ms. Bibeau said there is a conversation happening this week between specialists at the Canadian Food Inspection Agency and Chinese specialists, and she is "looking forward" to learn about the results of those talks.
"We take this situation very, very seriously. But I stay confident that we will find a science-based solution," Ms. Bibeau responded when asked if other canola or soybean countries may lose market access to China.
The newly minted agriculture minister added that Chinese officials have given no indication that Richardson's permit suspension was politically motivated.
Despite the suspension this month, China approved two new Canadian canola seed types for import in January.
Eric Miller, a former diplomat and president of Rideau Potomac Strategy Group, had little doubt this month's permit suspension is a case of political retaliation.
"Given the Chinese have a long track record of using economic means as a supporting tool to their broader political and foreign policy objectives, this certainly seems to fall in that category," he said, adding the Meng case and the resulting Chinese actions have shown a China that Canada "didn't want to see or somehow missed."
Mr. Miller said trade remedy action wouldn't have a great effect as its impact takes too long. The pain in Canada's canola industry will be short term, as producers will soon look at alternative markets, and farmers will plant other crops in short order.
Industry observers have suggested that if the suspension was an example of Chinese political retaliation, it makes little sense, as the main areas of canola production are in the Prairies, where significant job losses won't have a dramatic political impact on the Liberal government, as they are areas with strong Tory support already.
But, Mr. Miller said canola being an "obvious big-value, juicy product in the Canada-China relationship" was the biggest calculation, adding that the aims of the Chinese government and diplomats have never been "perfectly calibrated" in terms of domestic Canadian political consideration.
House Trade Committee to investigate
Opposition members of the House of Commons International Trade Committee called for a meeting to discuss undertaking a study on the suspension of Richardson International's permit on March 17.
Conservative MP Randy Hoback (Prince Albert, Sask.) forwarded a motion to hear from Ms. Bibeau, International Trade Diversification Minister Jim Carr (Winnipeg South Centre, Man.), and Foreign Affairs Minister Chrystia Freeland (University-Rosedale, Ont.), but a Liberal amendment withdrew mention of Ms. Freeland's appearance. That passed with the support of the majority Liberal members.
Conservative and NDP MPs wanted Ms. Freeland to appear due to the absence of an ambassador in China. Former ambassador John McCallum resigned in January amid the tense Canada-China ties, having spoken publicly about the Meng case's prospects in a way that didn't fit the Liberal line.
"We think it's very important that we have a game plan, or understand what that game plan is, going forward. That's why you need to have all three ministers come in to speak about it," Mr. Hoback told the committee.
Agriculture and Agri-Food, as well as Global Affairs officials are set to appear in front of the committee on March 21. Ms. Bibeau and Mr. Carr are scheduled appear as witnesses during the week of April 1.
A case for diversification
As one market may shutter, Canada may have the opportunity to look at accessing markets that have been opened through recently completed free trade deals, such as the Comprehensive and Progressive Agreement for Trans-Pacific Partnership (CPTPP), trade observers suggest.
"We need really a major effort and it may require some investment to show how to better diversify our trade because then we become less vulnerable to the whims of [other] countries," Mr. Saint-Jacques said.
"Diversification has got to be the answer here," Mr. Miller said, adding in subsequent negotiations, as more Pacific nations seek to join the CPTPP, Canada can negotiate deals based on opening canola or soybean markets.
Ms. Bibeau said a "big part" of her mandate is market access, and following up on the successive free trade agreements that the Liberals have signed.
"It's never good to be too dependent on one market," she said.
The CPTPP opens 10 markets to Canada that represent nearly half a billion people, and 13.5 per cent of the global GDP, according to Global Affairs.
Asked if this episode would motivate a shift to alternative markets, Mr. Innes said the focus is on resolving the situation with China as quickly as possible.
"China is one of the most important, and soon to be the largest importer of food in the world," he said. "What we need in our relationship with China and what we need our politicians to continue to advocate for is a relationship that is based on science and a relationship that is predictable."
nmoss@hilltimes.com
The Hill Times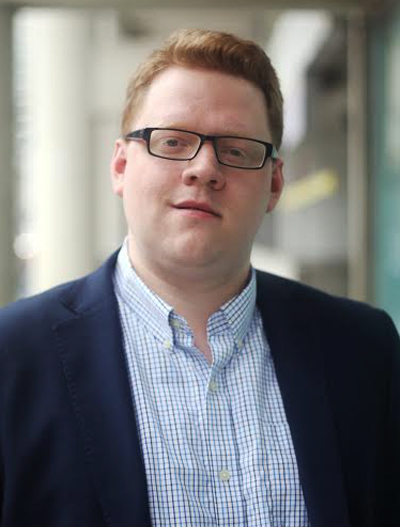 Neil Moss
Neil Moss is a reporter at The Hill Times covering federal politics, foreign policy, and defence. 
- nmoss@hilltimes.com