People's Party Leader Maxime Bernier has been absent from the House of Commons Justice Committee as it delves into the SNC-Lavalin affair, despite all other parties—even those without official party status—showing up to participate.
A People's Party spokesperson told The Hill Times that Mr. Bernier has been given an invitation to attend, but since he is not a regular member of the committee and not entitled to ask questions he chose not to attend, but instead to follow the committee remotely through television.
Liberal MP and committee chair Anthony Housefather has allowed the non-official party members to each ask three minutes of questions at the consent of committee members.
Green Party Leader Elizabeth May has appeared, as well as Bloc Québécois members Rhéal Fortin and Louis Plamondon, and Co-operative Commonwealth Federation MP Erin Weir.
Though not in the committee room, Mr. Bernier has been active commenting on the affair on Twitter.
"SNC-Lavalin: The Trudeau Liberals say they want to save jobs. All they want to do is help their cronies and buy votes," he tweeted on March 6. "A @peoplespca government will stop the pandering and vote-buying, and will govern in the interest of ALL Canadians."
The Justice Committee meets March 13 at 1 p.m. to debate bringing former attorney general Jody Wilson-Raybould back before the group to testify.
Scribes on the move: Press Gallery additions, changes, and departures
CTV's Molly Thomas and APTN's Amber Bernard will be joining the Parliamentary Press Gallery.
Ms. Thomas will join CTV's Ottawa bureau after working as a CTV freelance host and reporter in Toronto. She has previously worked on Context with Lorna Dueck, as well as the CBC. She was also an anchor at CTV's Regina bureau.
"5 years ago, I interviewed then Liberal Leader, @JustinTrudeau in [Saskatchewan] – a year later, he became PM of Canada. Foreshadowing? What a year to join @CTVNationalNews team in #Ottawa as a National Correspondent. Here's to a new adventure!" Ms. Thomas tweeted on March 8.
Over at APTN's O'Connor Street newsroom, Ms. Bernard is their newest member. She previously was posted to APTN's bureau in Saskatoon, Sask. She has been with the network since May 2018, when she started in its Vancouver bureau.
In other press moves, Mélanie Marquis is leaving La Presse canadienne and joining La Presse's three-person parliamentary bureau.
She wrote on Twitter that she was sad to leave the wire service, but very excited to be joining the digital newspaper's Ottawa newsroom on March 25.
Ms. Marquis is the second Hill reporter to leave the French-language wire service. Mylène Crête lost her position due to La Presse canadienne job cuts in January.
As the Hill welcomes two new reporters, Josh Wingrove is heading south to cover the Trump White House with Bloomberg's Washington, D.C., team.
Mr. Wingrove has been a parliamentary reporter for Bloomberg since 2015, previously working on the Hill for the Globe and Mail from 2013 to 2015.
"It's gonna be great," he wrote on Twitter of his move south of the 49th parallel.
A Montreal brawl: Grit MP Marc Miller and reporter exchange blows
It wouldn't be unusual for a politician to want to punch a journalist in the face, but for Liberal MP Marc Miller, he was given the chance.
Following in the footsteps of Prime Minister Justin Trudeau, Mr. Miller took to the boxing ring to face Montreal Gazette reporter Christopher Curtis for three rounds of sparring on March 7.
"The first punch hit me square in the nose and snapped my head back," Mr. Curtis wrote in the Gazette.
The match raised $2,500 for the Montreal Gazette Christmas Fund, a charity that has given more than $25-million to Montreal's neediest during the holiday season.
Before the bout, Mr. Curtis cracked on Montreal's CJAD that he would "beat the ginger" out of Mr. Miller's hair, and on the day of the match Mr. Miller joked about Mr. Curtis' hand wraps.
"Nice wraps, did your mommy put them on for you[?]" the Montreal-area MP said.
It wasn't quite the Rumble in the Jungle. The two didn't look like orthodox boxers, as Mr. Miller was in Converse shoes and Mr. Curtis wore cut-off denim shorts.
"In our minds, it was an epic clash; journalism vs. governance, a street fight in southwest Montreal between a pair of scrappy lads intent on settling a blood feud," Mr. Curtis wrote, but added: "Having reviewed the footage, I can assure you it was more like a fight at the high school chess club."
On hand watching the fight was fellow Montreal-area Liberal MP, Justice Minister and Attorney General David Lametti, who called for the two to have a "fun" and "clean" fight, according to Mr. Curtis.
Montreal Gazette reporter Christopher Curtis, left, and Liberal MP Marc Miller, right. Photograph courtesy of Twitter
As Marc Miller, left, and Christopher Curtis, right, spar, Justice Minister and Attorney General David Lametti takes a picture ringside. Photograph courtesy of Twitter
Former Privy Council clerk Gordon Osbaldeston dies at 88
Gordon Osbaldeston, a Privy Council clerk for three governments, died on March 6 in London, Ont.
Mr. Osbaldeston was Canada's top civil servant from 1982 to 1985 during the governments of former prime ministers Pierre Trudeau, John Turner, and Brian Mulroney.
"Mr. Osbaldeston devoted his life to public service," Privy Council Clerk Michael Wernick said in a March 8 statement. "During his tenure as clerk, he served three prime ministers and led the public service through an important period in Canada's history."
He began 35 years of public service as a trade commissioner at the then-Department of External Affairs in 1953. He went on to become the secretary of the Treasury Board, as well as deputy minister of consumer and corporate affairs, and deputy minister industry, trade, and commerce. He was also the under-secretary of state for external affairs, equivalent to the deputy minister of foreign affairs.
"Gordon Osbaldeston was the gold standard for Clerk of the Privy Council," wrote non-affiliated Senator Peter Harder, government representative in the Senate and a former deputy minister of foreign affairs, on Twitter.
The Public Policy Forum hosts an annual dinner, formally known as a fall lecture in his name, to cast light on opportunities and challenges facing the public service.
Alexandre Boulerice named NDP deputy leader
The NDP's Quebec lieutenant, MP Alexandre Boulerice, was named as NDP Leader Jagmeet Singh's right-hand man.
Mr. Boulerice, who was first elected in the Orange Wave of 2011, is charged with leading his party's Quebec election efforts where some polls have the party's support in the single digits. Out of the NDP's 15 Quebec MPs, four incumbents have announced they will not seek re-election.
"I firmly believe that Quebec is a distinct nation within our country and I promise you today that I will be an ally for Quebec and that I will do things differently … That is why I am pleased to appoint Alexandre Boulerice as deputy leader of the NDP," Mr. Singh said in a March 11 statement on Mr. Boulerice's appointment. Mr. Boulerice is the NDP's environment critic.
Fellow Quebec caucus member Guy Caron has served as the NDP's parliamentary leader in the stead of the seat-less party leader since 2017. He celebrated Mr. Boulerice's appointment on Twitter, saying a "great nomination for us to get ready for 2019." Mr. Singh will take his seat in the House of Commons after being elected to represent Burnaby South, B.C., in a Feb. 25 byelection.
nmoss@hilltimes.com
@neilrmoss
The Hill Times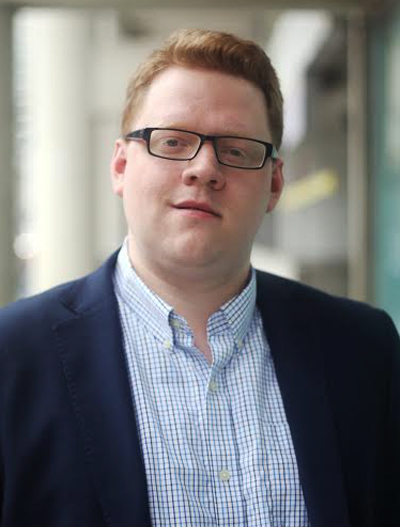 Neil Moss
Neil Moss is a reporter at The Hill Times covering federal politics, foreign policy, and defence. 
- nmoss@hilltimes.com