It will be a tough slog for the Liberals in the coming months, as the SNC-Lavalin scandal has devastated their post-partisan feminist brand and demotivated their base, say pollsters and Grit insiders. It's not yet clear how far the scandal will resonate with the general public, but any new revelations—for example, if the government does award the Montreal company the deferred prosecution agreement it has sought—could prove extremely damaging, as could other aggrieved government insiders taking similar cases of PMO pressure to the public. Insiders and pollsters say the Liberals should apologize for their ethical failures, get on the road, and run on their record and protecting jobs.
The upcoming testimony of Gerry Butts, the former principal secretary to Prime Minister Justin Trudeau (Papineau, Que.), before the House Justice Committee could add complexity to the affair that will be useful to the governing Liberals, says former Liberal Research Bureau communications director John Delacourt, making the scandal more difficult to explain to voters in an "elevator pitch" at the door before the next election.
Pollster Nik Nanos of Nanos Research described Ms. Wilson-Raybould's testimony at the House Justice Committee last week as "blockbuster political news," raising questions about the conduct of not only Mr. Trudeau but also some of the most senior players in this government in the SNC-Lavalin affair. He said the former justice minister came across as "fairly credible" and the testimony has seriously damaged the prime minister's narrative of his "sunny ways" style of governing. 
"[Last week] a stake was put through the heart of the sunny ways of the Liberal government," said Mr. Nanos. "She painted a picture of a government that probably for many Canadians seemed like any other government, the way it operates. It was not necessarily flattering to see how our justice system and democracy works."
Mr. Nanos said it's too early to make any prediction as to what effect the SNC-Lavalin affair will have on the Liberals in the election in October. He said even before the controversy became public early last month, the Liberals and the Conservatives were running neck and neck in his weekly rolling poll tracking.
"He's [Mr. Trudeau] not competing against perfection, he's competing against Andrew Scheer. The Liberals just need to be marginally better than Andrew Scheer to win the next election," said Mr. Nanos, adding that the same applies to Mr. Scheer who is running against Mr. Trudeau, not perfection.
The scandal will hurt the Liberals' ability to mobilize their base, said pollster Greg Lyle. Liberals were excited by the image of Mr. Trudeau as a "new and different" political leader focused on "sunny ways," and "evidenced-based, transparent" policymaking, said Mr. Lyle, and "he is ultimately revealed to not be that person" by Ms. Wilson-Raybould's testimony.
A former senior Liberal told The Hill Times that Ms. Wilson-Raybould's testimony is bad news for the government, as its agenda will be overshadowed by the allegations of political interference in the SNC-Lavalin affair. Even when the prime minister or cabinet ministers will go across the country to make announcements, the media questions will be focused on this issue.
"This issue will overshadow everything else," the source said. "All those positive things are going to be overshadowed by this one story."
The Liberals may yet survive the scandal, the pollsters and insiders said, as it's not yet clear how much it will resonate among the majority of the public that does not follow politics closely. Even for those who hear about the scandal, it's not clear whether it will be the most important factor as they make up their minds on election day in October, said Mr. Lyle.
The government has continued to deny wrongdoing, despite Ms. Wilson-Raybould's public testimony last week that she was inappropriately pressured by the highest figures in the government to change her mind once she had decided not to direct Canada's public prosecutor to offer a deferred prosecution agreement to SNC-Lavalin—which it had lobbied extensively for—thus sparing the engineering company a conviction on corruption charges, and with it a damaging ban on winning federal contracts. Mr. Trudeau told reporters last week that he and his staff have "always acted appropriately and professionally," and that he disagreed with Ms. Wilson-Raybould's testimony.
Stonewalling and denying culpability means "he's essentially continuing to play the role of Jody the martyr against Justin, the person who can't see that he's broken his own brand," said Mr. Lyle.
Employing a strategy of denying any wrongdoing means that any new developments in the scandal that contradict Mr. Trudeau's denials will provoke "weeks of headlines about hypocrisy," said Mr. Lyle.
"You cannot open another opening. There can't be any more disclosure on this, it's got to stop," for that strategy to work, he said.
The scandal could also get even bigger if the government decides to order prosecutors to give SNC-Lavalin a deferred prosecution agreement anyway, said Mr. Lyle. Current Justice Minister David Lametti (LaSalle-Émard-Verdun, Que.) and Public Services Minister Carla Qualtrough (Delta, B.C.) have hinted that such a move hasn't been taken off the table.
It could also make other allegations of inappropriate political interference—such as those around the Vice-Admiral Mark Norman trial—stick to and hurt the government in a way that they wouldn't have otherwise, said Mr. Lyle. The former senior Liberal, speaking on a not-for-attribution basis, also said Vice-Admiral Norman's trial on charges of leaking government secrets could be more of a problem now. Vice-Admiral Norman's lawyer, Marie Henein, has accused the PMO of trying to interfere with the prosecution of her client.
"Liberals can say there's no interference, but they [Vice-Admiral Norman and his lawyer] have an example here," the former senior Liberal said.
Another risk is the possibility that other government insiders who have been put under pressure by the PMO will see an opportunity to speak out about their treatment, said Mr. Lyle.
"If they [pressured Ms. Wilson-Raybould] with such dedication, what else have they done like that? And that gets really interesting: how many aggrieved people are there in the system that think they have their own example of something like this? That's another big threat to the prime minister," he said.
Mr. Trudeau's best strategy now would be to stop the denials and issue a "broadly-framed mea culpa," said Mr. Lyle, explaining that "we have not lived up the [ethical] standard that we want to, and we're going to have to recommit to that standard now."
Doing so would allow Mr. Trudeau to point to that same apology if any other allegations of inappropriate PMO pressure in the past arise, said Mr. Lyle.
Mr. Delacourt, who now works as a vice-president at Ensight Canada, gave a mixed review of the government's communication strategy for handling the crisis so far. The mixed-messaging delivered by Mr. Trudeau last week—alternatively blaming Scott Brison's cabinet exit, saying he was defending Canadian jobs, saying the federal ethics commissioner was responsible for sorting out ethical problems, and saying that he disagreed with Ms. Wilson-Raybould's testimony but had not yet read it—was not a good communications strategy, he said.
However, he said, "I completely understand the perspective of getting on the road, talking about everything this government is doing, both prior to the budget and once the budget drops, as a sound strategy."
"We are in the middle of a campaign here. Where the prime minister has to focus is on what this government has done for Canadians."
"Go with your bench strength too," he added. "Get your ministers out there"
Former Ontario Liberal Sen. David Smith, who co-chaired three back-to-back majority election victories for former prime minister Jean Chrétien, said the controversy could have been managed "quite a bit better." He pointed out that he doesn't know all the facts, but said the Liberals should have downplayed the controversy and, in place of Mr. Trudeau, should have asked a cabinet minister to take a lead role in answering media and opposition questions.
"I would try to lower the temperature, not turn it up," said Mr. Smith, 77, who retired from the Red Chamber in 2017.
"I would just try to downplay it. There's no evidence of anything wrong having been done."
But, Mr. Smith said that Mr. Trudeau getting involved directly in handling this crisis, and Mr. Butts' resignation as the most senior adviser to the prime minister, have turned the temperature up and given more oxygen to the story.
Considering that the next election is coming up in about eight months, Mr. Smith said, the government must put in place an effective strategic plan to handle this controversy properly.
"If you are in government and the opposition is trying to crank it up, yes, you've got to be sensitive about it and make sure you've got a strategic plan [for] how you're going to deal with it," he said.
peter@hilltimes.com
arana@hilltimes.com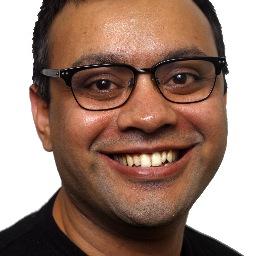 Abbas Rana
Abbas Rana is the assistant deputy editor of The Hill Times.
- arana@hilltimes.com