Jody Wilson-Raybould's resignation from cabinet Feb. 12 amid allegations of PMO interference in the prosecution of SNC-Lavalin could be a ticking "time bomb" for the government, says a Liberal pundit, while the chair of the House Justice Committee says the committee could be a venue to air out the affair that has rocked Prime Minister Justin Trudeau's government.
Penny Collenette, a former Chrétien-era staffer and adjunct professor at the University of Ottawa's law faculty, said that, with Ms. Wilson-Raybould's resignation, the issue is now in this "funny limbo land" where there's a lot of uncertainty building over whether the former minister will break her silence to refute or confirm the allegations. "With the quite unprecedented hiring of a highly respected, independent outside counsel, it's a little bit of a time bomb. What does it [her resignation] mean?" Ms. Collenette said in a phone interview. "Maybe she's concerned about defending herself. Maybe she genuinely wants to know what's appropriate [to say]."
Ms. Wilson-Raybould's (Vancouver Granville, B.C.) departure came a day after Mr. Trudeau (Papineau, Que.) said he continues to have "full confidence" in her and that "her presence in cabinet speaks for itself."
Speaking to reporters in Winnipeg on Feb. 12, Mr. Trudeau said he was "surprised and disappointed" by her decision to quit. "This resignation is not consistent with the conversations I had with Jody when I asked her to serve as minister of veterans affairs…nor is it consistent with the conversations we had lately."
He addressed the allegations that there was pressure on her to decide in the PMO's favour on the SNC-Lavalin case, saying she had not raised any issues with him. "The government of Canada did its job and to the clear public standards expected of it. If anyone felt differently, they have an obligation to raise that with me. No one, including Jody, did that."
The House Justice Committee is convening for an emergency meeting Feb. 13 to debate an opposition motion calling on high-ranking government officials, including the prime minister's principal secretary, Gerald Butts, and Justice Minister David Lametti (LaSalle-Émard-Verdun, Que.), to testify to the allegations reported by The Globe and Mail.
On Feb. 7,  the newspaper reported the Prime Minister's Office had "pressed" the then-justice minister to make a deal with Quebec-based engineering firm SNC-Lavalin to avoid a trial on bribery and fraud charges in relation to contracts in Libya.
"I think at this point we need to clarify things for Canadians, and I am leaning towards the conclusion that the committee has a role to play," Mr. Housefather (Mount Royal, Que.), who chairs the House Justice Committee, said in an email following news of the resignation.
In an interview on Feb. 11, Mr. Housefather said that convening a study on this issue could provide an opportunity to clear up misconceptions Canadians might have about the attorney general's role within cabinet. Mr. Housefather also suggested that the meeting might include a debate about the witness list.
Though most cabinet ministers have been dispatched across the country for a series of events, Agriculture Minister Lawrence MacAulay (Cardigan, P.E.I.) was in Ottawa for a stakeholder event, where he was asked by The Hill Times if Ms. Wilson-Raybould's exit signals trouble for the government.
"There's absolutely nothing that we want to hide, or certainly nothing that I would want to hide," he said.
Ms. Wilson-Rayould's resignation marks the second vacancy in the cabinet within the past month or so. She was shuffled out of her role as justice minister in mid-January and moved to the veterans portfolio following the resignation of Scott Brison (Kings-Hants, N.S.), the former Treasury Board president.
Even though Ms. Wilson-Raybould's appears to have taken a beating following her demotion, Ms. Collenette said the former minister's political career could "soar" in the end. "She is very much seen as a role model for young women, for women of any age, and especially Indigenous women. She understands that whatever she says can be sensitive."
NDP MP Murray Rankin (Victoria, B.C.), a vice-chair of the committee, said while it's up to the former minister to explain her departure, "what it obviously tells us is she found it impossible to continue to serve in the cabinet of Mr. Trudeau."
"It certainly makes people concerned about Mr. Trudeau and his office's involvement in this situation. She's made a great deal in the past about the importance of independence," he added.
Though the statement announcing her decision offered no explanation, Ms. Wilson-Raybould said she has retained Thomas Cromwell, a former Supreme Court justice, as counsel. "I am aware that many Canadians wish for me to speak on matters that have been in the media over the last week. I am in the process of obtaining advice on the topics that I am legally permitted to discuss in this matter," the statement said. The prime minister appointed Defence Minister Harjit Sajjan (Vancouver South, B.C.) as acting veterans affairs minister after her resignation and an emergency cabinet meeting by teleconference. 
Conservative MP Michael Cooper, who is also a vice-chair of the Justice Committee, said the onus is on Mr. Trudeau to lift the solicitor-client privilege that Ms. Wilson-Raybould said binds her from speaking to the allegations. Mr. Trudeau said on Feb. 11 he has instructed the the current justice minister to look into waiving the privilege.
"If anything, it [her resignation] underscores the need for the hearings so Canadians can get answers," Mr. Cooper (St. Albert-Edmonton, Alta.) said on Feb. 12. "If the government has nothing to hide, this is an opportunity to clear the air." Mr. Cooper added the Liberals have sent "mixed signals" over their willingness to hold committee hearings, pointing to Mr. Housefather's comments that he's open to one, while Mr. Lametti said in a CTV interview he doesn't see a need for an investigation.

The prime minister is also facing an ethics probe over whether his office, in allegedly pressuring Ms. Wilson-Raybould, sought to "improperly further another person's private interests."
Justice Committee has track record of co-operation, vice-chairs say
Mr. Rankin said the ethics probe will be limited in scope and, as such, a separate study is needed to determine whether a red line has been crossed by the PMO.
"There's a need to explain to Canadians whether or not a line has been crossed—the line between legitimately, and even vigorously, talking about a criminal matter with your cabinet colleagues and being able to be sure you exercised your independent judgment," Mr. Rankin said.
Mr. Housefather expressed frustration that the official opposition had neither approached him about convening the committee nor shared its draft motion in advance. The motion was announced by Conservative Leader Andrew Scheer (Regina-Qu'Appelle, Sask.) in a presser late last week. "I truly see both sides of this [issue], but the way they went about this was…partisan."
Despite suggestions that a Liberal-majority committee might oppose the motion, both Mr. Rankin and Mr. Cooper said they are not ready to write off their colleagues' ability to make their own call. Mr. Housefather said it would be "false" to assume that party members have received marching orders from the PMO on how to vote.
"I have no reason to believe that the members will not exercise their independent authority as members of that committee and allow this to go forward," Mr. Rankin said. "They need to explain what they did and didn't do. I have an open mind. I have no problem with the attorney general listening in and [discussing] the implications of the charge and whether or not to proceed with a deferred prosecution agreement."
Asked if it's possible for the committee to conduct this study without it devolving into a partisan exercise, Mr. Cooper said it has a track record of working collaboratively; every study it has undertaken has resulted in an unanimous report, he said. "I have every confidence that the Justice Committee is more than equipped to deal with this issue. This is not a partisan issue. This is an issue about whether there was political interference."
In 2018, the Trudeau government stuffed a new mechanism, a remediation agreement, into its omnibus budget bill that allows the attorney general to overrule the director of public prosecutions if there are mitigating circumstances that may not have been accounted for. It's essentially a settlement that allows a company to pay fines and avoid a criminal trial. Such a decision would be made public in the Canada Gazette.
The current justice minister has not ruled out deferring prosecution in the case against SNC-Lavalin.
When asked what other avenues are available for opposition parties to push for more transparency if the Liberals defeat the motion, Mr. Rankin said they should seek a judicial inquiry overseen by a retired judge who would issue a public report. "If we can't use the Justice Committee to do what it is arguably there to do, and if Canadians continue to have legitimate questions about this entire [affair], then the other route would be to have an independent judge," he said.
The House Justice Committee will vote Feb. 13 on whether to summon government officials to testify.
—With a file from Abbas Rana 
This story has been updated to reflect that Penny Collonette is also an adjunct professor at the University of Ottawa.
bpaez@hilltimes.com
The Hill Times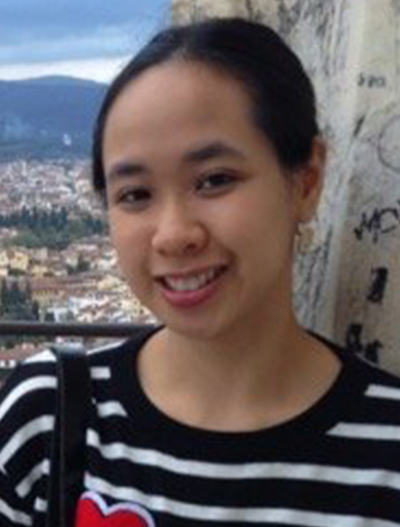 Beatrice Paez
Beatrice Paez is the digital editor at The Hill Times.
- bpaez@hilltimes.com