PARLIAMENT HILL—After 19 years in federal politics, a veteran Liberal MP from Nova Scotia—who won his riding with the highest percentage of votes in his province, in 2015—is not 100 per cent sure if he will seek re-election in October.
"Well, you know, I'm 99 per cent sure," said Liberal MP Rodger Cuzner in an interview with The Hill Times, after the weekly national caucus meeting on Wednesday. "I've talked with my wife about this over Christmas and we've sort of looked at a couple of things."
In an interview with The Hill Times, Mr. Cuzner (Cape Breton-Canso, N.S.), 63, conceded he was disappointed that Prime Minister Justin Trudeau (Papineau, Que.) did not promote him to the cabinet in last month's cabinet shuffle, but added that it won't be a factor in his final decision.
"I was disappointed," said Mr. Cuzner, in an interview after Wednesday's national caucus meeting in West Block. "Anybody that tells you that they wouldn't like a chance to sit at the [cabinet] table, I think they're being somewhat disingenuous. I've got confidence in the prime minister, I've got confidence in the people around him, that they have a purpose when they make a decision like this, they do it for the right reasons."
Mr. Trudeau recently promoted rookie MP, Bernadette Jordan (South Shore-St. Margarets, N.S.), to the front bench. She now holds the newly created portfolio of rural economic development. She's the only cabinet minister from the province.
Despite his disappointment about the shuffle, Mr. Cuzner told The Hill Times he "supports Bernadette Jordan wholeheartedly" as minister.
If Mr. Cuzner chooses not to run, he will be the fourth Liberal MP to do so, out of the 11 from the province. Former Treasury Board president Scott Brison (Kings-Hants, N.S.) recently resigned from cabinet and said he won't seek re-election. He announced on Wednesday that his last day in office will be Feb. 10.
Liberal MP Bill Casey (Cumberland-Colchester, N.S.) and Liberal MP Colin Fraser (West Nova, N.S.) also previously announced they would not be running in October. In the last election, Liberals made history by winning all 32 seats in the four Atlantic provinces, including 11 in Nova Scotia.
The federal Liberal Party had set some specific conditions for Liberal MPs to meet in terms of fundraising, number of door-knocks, and phone contacts with constituents if they want to avoid a nomination challenge and be acclaimed as candidates. All MPs were required to meet those conditions by October. Mr. Cuzner did not meet those conditions, and therefore is not a nominated candidate in his riding. That means even if he chooses to run in 2019, he could be challenged for the party's nomination.
Mr. Cuzner is well liked on the Hill, and in his riding. He's known for his sense of humour and for being down to earth. He was first elected to the House in the 2000 general election, and has been re-elected in five subsequent elections.Between 2008 and 2010, he served as the chief opposition whip, and during the Martin government, he served as the parliamentary secretary to the prime minister. In 2015, he won his riding by a margin of 60 per cent of the vote.
Hill circles have been awash with speculation recently that, if Mr. Cuzner chooses not to seek re-election, Gerald Butts, principal secretary to the prime minister might run for his party in the upcoming election.
Mr. Butts, who was born in the Glace Bay area of the riding, has been serving as principal secretary to Mr. Trudeau since 2015, and is the most influential staffer in the current government. A PMO spokeswoman told The Hill Times that Mr. Butts has no plans to run in the upcoming election.
"Gerry Butts is absolutely not running. [It's] categorically untrue," said Eleanore Catenaro, press secretary at the PMO.
Mr. Cuzner said he had also heard the rumour and he reached out to Mr. Butts who "laughed" at the rumour and denied he had any plans to enter elected politics.
"Listen, there's a better chance of me winning the Boston marathon than Gerry Butts [running in the election],"  Mr. Cuzner said. "Gerry's got zero interest in elected politics."
The Hill Times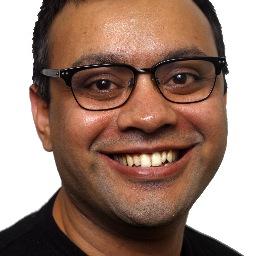 Abbas Rana
Abbas Rana is the assistant deputy editor of The Hill Times.
- arana@hilltimes.com