Canada is "absolutely not considering a military intervention" to force the embattled Venezuelan president, Nicolas Maduro, out of office, Foreign Affairs Minister Chrystia Freeland told reporters at the conclusion of a ministerial summit on Monday.
Ottawa does not appear to be on its own in ruling out military intervention.
In a final communique released on Monday, Ms. Freeland (University-Rosedale, Ont.) and members of the Lima Group—a bloc that includes nations within the Western Hemisphere—agreed to endorse a "peaceful transition" to democracy "without the use of force," and with "free and fair elections" to be held as quickly as possible.
The Trudeau government on Monday hosted an emergency meeting of the group in Ottawa to discuss the unfolding political and economic crisis in Venezuela, which has seen nearly three million refugees flee to neighbouring countries
Its meeting follows rival protests over the weekend. Last month, Juan Guaido, the head of the National Assembly in Venezuela, declared himself the country's interim president, invoking its constitution, which he says allows him to serve temporarily when the president's legitimacy is contested.
"We believe that the National Assembly is the only democratically legitimate body and that is the source of his [Mr. Guaido] legitimacy," Ms. Freeland said.
The group also called on the military to recognize Mr. Guaido, the country's self-declared interim president, as its legitimate leader, and to help ease the transit of humanitarian assistance to Venezuelans.
Ms. Freeland also announced that Venezuela, under the leadership of Mr. Guaido, has been accepted into the Lima Group and will be participating at its next ministerial meeting, to be hosted "soon" by Colombia.
The presser was momentarily interrupted by two political protesters, posing as journalists. They chanted "Hands off Venezuela!" as Ms. Freeland was addressing reporters. The two appeared to have been posing as media and were later escorted out of the room.
Mr. Guaido made a surprise appearance via video conference during the meeting, appealing to the international community to continue to apply pressure, according to The Canadian Press. "Unfortunately, we are still under a dictatorship," he told the Lima Group delegates and international observer countries, including representatives from the U.S. and the European Union. "That is why it is time to increase pressure."
Mexico was the lone member of the Lima Group that was not in attendance. Though it remains part of the bloc, its new president, Andres Manuel Lopez Obrador, has signalled his ambivalence to the global effort to pressure Mr. Madura to resign.
The 14-nation bloc includes Costa Rica, Peru, and Paraguay and was formed in 2017 in response to the situation in Venezuela.
Mr. Guaido's bid to topple Mr. Maduro from power is backed by a growing number of countries, including Canada, the U.S., Colombia, and recently, a handful of European Union nations. China and Russia have staked their support for Mr. Maduro, who views the campaign against him as a coup.
Canada and its allies are hoping that Mr. Maduro's removal from office will help bring a measure of stability to a country that has been wracked by hyperinflation, food shortages, and lack of access to necessities.
In addition to reiterating Canada's support to Mr. Guaido, Mr. Trudeau announced $53-million in humanitarian assistance "to address the most pressing needs of Venezuelans on the ground," including refugees. The "bulk" of the aid, he said, would flow to "trusted partners," and refugee host countries.
Over the weekend, the prime minister spoke to Mr. Guaido, according to a readout from his office. Both discussed Mr. Guaido's "commitment" to a peaceful democratic transition. 
The Hill Times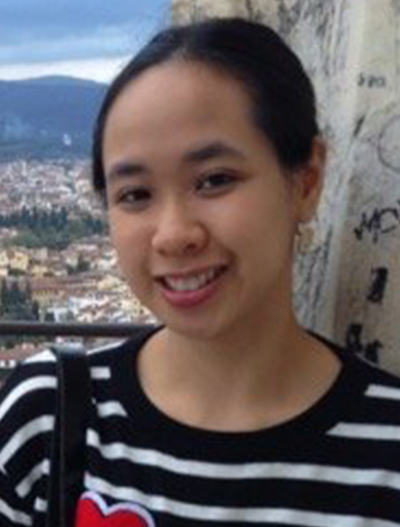 Beatrice Paez
Beatrice Paez is the digital editor at The Hill Times.
- bpaez@hilltimes.com