Canada's most-lobbied political aide is Innovation Minister Navdeep Bains' policy director, a man whose job, as one lobbyist put it, is basically to be lobbied.
For the second year in a row, David McFarlane, like the minister he reports to, racked up the most communications reports of political staffers with lobbyists in 2018. Some 334 reports in the lobbyists' registry cited contact with Mr. McFarlane, compared to 281 reports the year prior, representing a 19 per cent uptick, according to The Hill Times' analysis of 35,000 filings from the registry on Jan. 19.
As director of policy for Mr. Bains (Mississauga-Malton, Ont.), who oversees one of the government's busiest files, observers said it makes to see Mr. McFarlane's mentions spike. "His job then is basically to be the most important staff person within the government system for stakeholder dialogue," said Yaroslav Baran, a principal with Earnscliffe Strategy Group.
The department Mr. Bains leads is in charge of program funding and grants given to Canadian business to help spur innovation and job creation.
Mr. McFarlane started in his role in the winter of 2016, not long after the Liberals formed government. He has a reputation for being accessible, said Tim Powers, vice-chairman at Summa Strategies and, like Mr. Baran, a registered lobbyist. "He's also a front person with that department, so if word goes around that someone's ready and willing to meet and able to meet, and that's their responsibility, it's not really surprising the number of contacts would go up."
Senior political aides, who effectively function as gatekeepers to the ministers they serve, are typically frequent targets. And those who topped the list in 2018 tracked closely with who handles the hottest files in any given year. 
Last year, for example, was a busy one for Environment Minister Catherine McKenna, thanks in large part to her sponsorship of Bill C-69, contentious legislation that seeks to overhaul how environmental assessments are conducted. Following Mr. McFarlane in the number of lobbyist reports was Ms. McKenna's (Ottawa Centre, Ont.) senior policy adviser Clare Demerse, with 255 reports, compared to 90 in 2017. 
Source: Office of the Lobbying Commissioner
Ms. Demerse only joined Ms. McKenna's team in August 2017, but the volume of reports suggests she is the go-to person in the minister's office for stakeholder relations. "She's highly involved in what industry has to say. …I know she's constantly referred to, to take on those meetings," said Kyle Larkin, public affairs manager at Impact Public Affairs.
The former think-tank veteran's resume includes a nearly five-year run at Clean Energy Canada, which is based out of Simon Fraser University, and the Pembina Institute, where she served as a senior policy adviser on federal climate policy before serving the Trudeau government.
Green Party Leader Elizabeth May (Saanich-Gulf Islands, B.C.) said though it has been years since they've spoken, she remembers Ms. Demerse to be someone "really knowledgeable" and "top notch" and who has a deep policy understanding of climate change.
The third most-lobbied political staffer in 2018 was Ben Chin, chief of staff to Finance Minister Bill Morneau (Toronto Centre, Ont.), who had 236 mentions last year. In 2017, he had just 10. Mr. Chin leads stakeholder engagement for the office, and people know he's accessible, said Mr. Powers,who knew the staffer when he was a journalist. He was a news anchor for CBC and before that an Atlantic bureau chief for CTV. 
The former TV anchor joined Mr. Morneau's office in October 2017 as a senior adviser, and took on the role of chief of staff in May last year.
"He's seen as a capable set of hands and a wise counsel, somebody who went in there to help Mr. Morneau navigate more of the political aspects of that ministry and seems to be living up to his reputation," Mr. Powers said.
Mr. Chin has deep roots within the Liberal Party, both federally and provincially in B.C. (though the two are not linked). Before serving as an aide to Mr. Morneau, he led communications and issues management for former Liberal British Columbia premier Christy Clark. He also worked as a senior communications adviser to Dalton McGuinty during his run as Ontario's premier.
Liberal MP Wayne Easter (Malpeque, P.E.I.), who chairs the House Finance Committee, said he's pleased with Mr. Chin as chief of staff. "[He's] got an open mind, wants to work with various players on [the] Finance Committee, wants to make sure that we're involved in the process."
The Finance Committee works closely with Mr. Chin and his colleague Ian Foucher, deputy director of financial sector policy in the finance minister's office, who made the top 10. Mr. Easter said that both "understand where MPs are coming from," even though they don't necessarily always agree on the same points they raise. "They've got a tough road to hoe, and they probably have to say 'no' more than they say 'yes,'" he added.
The finance minister and his team are in charge of putting together the federal budget every year. They and the related House committee hear from groups and individuals who want federal money to flow their way.
NDP MP questions staff workload
It's not unusual for staffers to be heavily engaged in stakeholder relations, said Ms. May. When she was a senior policy adviser to the environment minister in the late 1980s, she recalled spending a lot of time consulting with groups to help develop policy. "Staffers are doing their work," she said. "They should be in touch with stakeholder groups."
But looking at the load staffers took on in 2018 meetings had NDP MP Tracey Ramsey (Essex, Ont.) questioning "how much is being downloaded to staff in [ministers'] offices" and how stakeholders are feeling about the interactions.
"I often hear people feeling frustrated because they aren't able to get an audience with the minister, that they are often having to navigate through the department officials in order to be heard," Ms. Ramsey said, adding hearing from officials and ministers at committee suggests some disconnect in the information each is working with.
"What was clear to me was that the department officials were not sharing all the information with the minister. That was shocking to me," she said, noting "that line of communication does not appear to be 100 per cent open. I think there's a natural worry that, when people are meeting with folks in the political offices, that that's not actually reaching the ear of the minister themselves."
The Hill Times 
Communications with top-lobbied political staffers, 2018
| | | |
| --- | --- | --- |
| Name | Communications | Post |
| David McFarlane | 334 | director of policy to the innovation minister |
| Clare Demerse | 255 | senior policy adviser to the environment minister |
| Ben Chin | 236 | chief of staff to the finance minister |
| Kathryn Nowers | 218 | director of policy to the health minister |
| Parvinder Sachdeva | 194 | senior policy adviser to the innovation minister |
| Ian Foucher | 179 | deputy director of financial sector policy in the finance minister's office |
| Erin Flanagan | 174 | director of policy to the natural resources minister |
| Travis Gordon | 168 | policy adviser to the health minister |
| Gianluca Cairo | 159 | chief of staff to the innovation minister |
| Mikaela McQuade | 157 | senior policy adviser to the environment minister |
| Hilary Travis | 140 | policy adviser to the innovation minister |
| Maxime Dea | 140 | ex-PMO policy adviser (now chief of staff to the heritage minister) |
| Christopher Berzins | 134 | ex-policy director to the foreign minister (now policy and parliamentary affairs director to the transport minister) |
Source: Office of the Lobbying Commissioner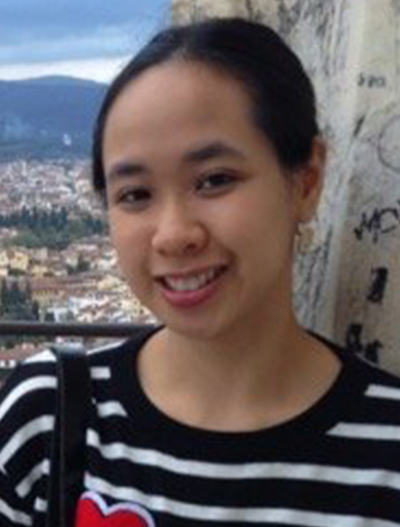 Beatrice Paez
Beatrice Paez is the digital editor at The Hill Times.
- bpaez@hilltimes.com