New Rural Economic Development Bernadette Jordan, one of two new faces added to the front bench as part of the Jan. 14 cabinet shuffle, has hired a chief of staff to run her brand new ministerial office: Cory Pike.
Mr. Pike started on the job last week, arriving straight from Public Safety and Emergency Preparedness Minister Ralph Goodale's office where he'd been director of issues management and regional affairs since January 2016. Before then, he was a senior strategist for campaign mobilization at the federal Liberal Party's headquarters.
With a bachelor's degree in Canadian studies and French from Memorial University of Newfoundland and a law degree from the University of Ottawa under his belt, Mr. Pike has a long history of working for the Liberals, stretching back more than a decade.
Among his other past posts, Mr. Pike is former assistant to then Liberal MP Ken Dryden; he was deputy director, and then co-director, of political operations for then-interim Liberal leader Bob Rae; he was a senior adviser for election readiness for the Nova Scotia Liberal Party in the months leading up to the October 2013 provincial election, which saw the N.S. Liberals led by now-premier Stephen McNeil elected to government; and he was a senior adviser on now-Newfoundland and Labrador premier Dwight Ball's 2013 Liberal leadership campaign.
Mr. Pike shares East Coast roots with his new boss, who's the Liberal MP for South Shore-St. Margarets, N.S.
He's the first official addition to Ms. Jordan's new office. As reported by The Hill Times last week, Mathieu Bélanger was on loan from his post as director of policy to Infrastructure Minister François-Philippe Champagne to help out during the minister's transition.
In Mr. Goodale's office, senior issues manager for Ontario regional affairs Olivier Cullen has been promoted to take over as the minister's new director of issues management and operations. Marci Surkes is chief of staff to Mr. Goodale.
New Treasury Board President Jane Philpott has brought over her longtime executive assistant, Cindy Dawson, to her new ministerial post.
Ms. Dawson was first hired on by Ms. Philpott, then the federal health minister, to serve as her executive and scheduling assistant right after the last federal election in December 2015.
After Ms. Philpott was shuffled into her now-former post as Indigenous services minister in August 2017, Ms. Dawson was among those who followed Ms. Philpott to her new office, continuing as executive and scheduling assistant. She's now once again followed the minister, and is the first to do after the shuffle.
Meanwhile, two staffers have followed former justice minister Jody Wilson-Raybould to her new post as Minister of Veterans Affairs: policy adviser Whitney Morrison and operations manager Melissa Doyle.
Ms. Morrison first began working for Ms. Wilson-Raybould out as a regional assistant in the spring of 2016, and Ms. Doyle started with the minister as an executive assistant over the summer of 2016.
As previously reported, Ms. Wilson-Raybould was quick to bring her chief of staff from justice, Jessica Prince, over to run her new office.
Seamus O'Regan is now Minister of Indigenous Services, and David Lametti has been elevated to cabinet as the new Minister of Justice.
Agriculture Minister MacAulay names Gallant as chief of staff
Agriculture Minister Lawrence MacAulay has a new chief of staff, following Vince MacNeil's recent return to the Senate staff ranks on Parliament Hill.
Guy Gallant officially returned to Mr. MacAulay's ministerial office, this time as chief of staff, on Jan. 21. Until recently, Mr. Gallant had been busy as director of communications to Canadian Heritage Minister Pablo Rodriguez since the end of September, having started in that job after returning from leave to help out his old boss, now-former New Brunswick Liberal premier Brian Gallant (no relation) ahead of the Sept. 24 election in the province.
But before then, prior to taking leave, Mr. Gallant had been director of communications to Mr. MacAulay since early 2016. Katie Hawkins now fills that role in the minister's office.
Along with his previous work as press secretary to the now-former premier of N.B., Mr. Gallant has worked for then Liberal leader Michael Ignatieff, and was a staffer at the P.E.I. provincial legislation. During the 2011 federal election, Mr. Gallant ran as the Liberal Party's candidate in Egmont, P.E.I., but ultimately lost to then-Conservative incumbent Gail Shea. Liberal MP Bobby Morrissey, who unseated Ms. Shea in 2015, now represents the riding.
For his part, Mr. MacNeil had been chief of staff to Mr. MacAulay since the beginning of August. Before then, he'd been a longtime chief of staff to then-fisheries and oceans minister Dominic LeBlanc, having started with the minister in his previous post as government House leader.
Mr. LeBlanc was made Minister of Intergovernmental and Northern Affairs and Internal Trade as part of the July 2018 cabinet shuffle, with Ryan Dunn, formerly director of issues management in the Prime Minister's Office, named his chief of staff. At the same time, Alexis McIntyre was tapped to take over as chief of staff to new Fisheries Minister Jonathan Wilkinson; until recently, George Young filled this role on an acting basis while Ms. McIntyre was away on leave.
A longtime Hill staffer, during Jean Chrétien and Paul Martin's Liberal governments Mr. MacNeil was director of parliamentary affairs to the Liberal leader of the government in the Senate. In 2010, he became chief of staff to the Liberal Whip and stuck with that office until November 2015.
Mr. MacNeil is set to mark his first day as a senior adviser with the Independent Senators Group (ISG) Secretariat on Jan. 28.
Now the largest group in the Upper Chamber (with 54 out of 105 Senators), the ISG has eschewed the traditional Senate leader set-up. Instead leading the group is B.C. Senator Yuen Pau Woo as facilitator, while Quebec Senator Raymonde Saint-German is deputy facilitator. Rather than a leader's office and staff, they're supported by the ISG Secretariat.
Over in Mr. Rodriguez's office, the minister has yet to hire a new director of communications, but Simon Ross remains as press secretary, supported by Viki Ozell-Landry, communications adviser, and Irene Cheung, communications and policy adviser.
In other news, Mr. Rodriguez has a new policy and Quebec regional affairs adviser—or Quebec desk, as it's called—in his office: Marine Detraz, who marked her first day on the job on Jan. 7.
Before then, Ms. Detraz was at work in the Liberal caucus' research bureau on Parliament Hill, starting in February 2016 as a French communications assistant; she exited the office as a regional adviser for Quebec.
During the 2015 federal election, she helped out the Liberal Party's campaign tour team in Quebec. Originally from Québec City, she studied French and communications at the University of Laval, and while there was involved with AIESEC, an international, youth-run organization focused on leadership development, last as director of corporate relations. She's also a former vice president for Eastern Quebec for the Young Liberals of Canada.
Mr. Rodriguez's ministerial office is run by chief of staff Maxime Dea, and also currently includes: Patricia Beh, director of policy; Elliott Lockington, director of parliamentary affairs; Victor Esposito, manager of strategic initiatives; Nadine Medawar, policy adviser and head of nominations; Sara Korajian, policy adviser and Western and Northern regional affairs adviser; Daniel-Guillaume Stringer, Ontario regional affairs adviser; Faizel Gulamhussein, senior policy adviser; Mehalan Garoonanedhi, policy adviser; Jérémy Gauthier, policy adviser; Ellen Galupo, special assistant; and Vinciane Museru, scheduling assistant.
Over in the LRB, special assistant Frédéric Côté has stepped in to replace Ms. Detraz as the research office's Quebec desk.
As well, Lhori Webster was recently hired on as a new special assistant in the LRB, and officially started on Jan. 10. She's already well-familiar with the office, having spend the summer of 2018 working there as an intern.
Ms. Webster has also previously spent a year-and-a-half working as an analyst with Health Canada, as part of its cannabis legalization and regulation secretariat, after which she spent roughly four months as an analyst for strategic policy and ministerial services for the Public Health Agency of Canada.
She's been studying for a joint bachelor's degree in political science and communications and social science at the University of Ottawa since 2014, with LinkedIn indicating she's expected to graduate later this year. While at the school, she's been involved with the school's Young Liberals association and the Filipino Student Association, for which she currently serves as president, among other groups.
Melissa Cotton is managing director of the Liberal research bureau (LRB), which was allocated a total budget of $3,052,430 for 2018-19. The office supports the work of caucus, offering up policy and opposition research, bill kits, communications products, messaging lines and the like. All recognized parties on the Hill are allocated parliamentary funds to run such offices.
lryckewaert@hilltimes.com
The Hill Times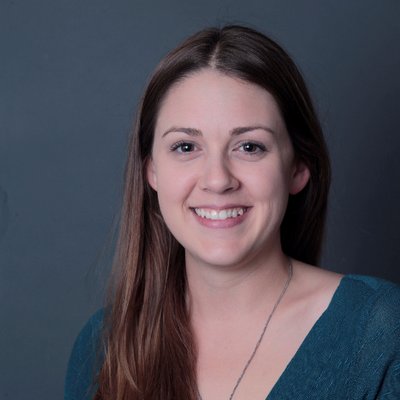 Laura Ryckewaert
Laura Ryckewaert is a deputy editor at The Hill Times.
- lryckewaert@hilltimes.com