Senators will get back to work on the government's controversial and sweeping environmental assessment bill, C-69, next week, as members of the Senate Environment Committee meet to debate a Conservative proposal to hold public hearings on the bill across the country.
Conservative Senators will use a Feb. 5 planning meeting to propose that the committee hold meetings on Bill C-69 in multiple cities. A majority of the members of the Senate Environment Committee have expressed concern with Bill C-69—which has been criticized by voices across the political and policy spectrum—but it's not yet clear if the Conservatives will find enough support on the committee for a full cross-country tour.  
"Canadians need to be heard on this," said Conservative Senator Don Plett (Landmark, Man.), the Conservative Senate whip who oversees committee work for his caucus in the Red Chamber, but does not have a seat on the Environment Committee.
"The only way Canadians will be heard on this is if we do a tour across most of the country and listen to everyday Canadians as to how they feel about this bill," he said.
The meeting is currently listed on the Senate website as in-camera—which is not unusual for meetings to plan committee studies—but Sen. Plett said the Conservatives would ask that it be held in public.
Bill C-69 is the government's attempt to deliver on a Liberal election promise to make the beleaguered environmental assessment process for resource projects "more credible," and reverse Conservative-era changes to environmental and waterway navigation laws. It strips the National Energy Board of its primary role in approving environmental assessments, and creates a new entity, the Impact Assessment Agency of Canada, to fill that role. The bill would alter more than 30 existing laws altogether, and would check off one of the items on Environment Minister Catherine McKenna's (Ottawa Centre, Ont.) mandate letter from the prime minister.
Bill C-69 has been roundly criticized by conservative Canadian politicians—including Conservative Party Leader Andrew Scheer (Regina-Qu'Appelle, Sask.), Saskatchewan Premier Scott Moe, and United Conservative Party Leader Jason Kenney in Alberta—as well as prominent voices on the political left, such as Council of Canadians chairperson Maude Barlow and Green Party Leader Elizabeth May (Saanich-Gulf Islands, B.C.). The House of Commons already passed more than 130 amendments to the bill in report stage, after Liberal MPs on the House Environment Committee worked with Ms. McKenna's office to put together a raft of changes in response to concerns raised from industry, environmental groups, and Indigenous groups.
Many of the criticisms of C-69 have to do with clauses that allow the environment minister, with the approval of cabinet, to delay or put on hold the approval process for projects undergoing environmental assessments, or squash projects that he or she deems are not in the public interest, among other powers. The federal cabinet also has some discretion over the outcomes of environmental assessments under the current assessment process, and complaints about the previous government using it inappropriately led the Liberals to promise during the 2015 election campaign to "end the practice of having federal ministers interfere in the environmental assessment process."
Chair cautious of tour expense, timeline
As a whipped caucus, the Senate Conservatives work more or less together on important bills. Conservative Sen. Michael MacDonald (Cape Breton, N.S.), the Senate's Environment Committee deputy chair, told The Hill Times earlier this month that he considered C-69 to be the most important bill in the Senate, and the Senate Conservatives have been strongly critical of the bill thus far.
The Conservatives occupy six seats on the 14-member Senate Environment Committee. The Independent Senators Group occupies another six, Senate Liberal Jane Cordy has another, and the last seat is held by unaffiliated Senator David Richards (New Brunswick).
Independent Senator Paula Simons (Alberta), who sits on the committee for the ISG, told The Hill Times last week that C-69 was "a very problematic piece of legislation" for Albertans, while Sen. Richards voted against the bill at second reading in the Senate. That means at least eight of the 14 committee members have, or had, serious concerns about Bill C-69.
Sen. Simons, however, also said she was concerned that a "full scale national tour" would be expensive, difficult to organize in a short period of time, and may take up too much time.
"I want to ensure we leave time to get the bill before the Senate, and then back before the Commons," she said.
"I think it's possible we might be able to hold  a couple of hearings outside of Ottawa," she said.
Independent Senator Rosa Galvez (Bedford, Que.), the chair of the Senate Environment Committee, said she was "not against travelling," but wanted to see strong arguments for why the expense was necessary, and why those who wish to testify in front of the committee could not come to Ottawa to do so instead. She also said she wanted to ensure the tour would not be used for "political reasons."
Senators can also organize their own meetings during break weeks with people or organizations from the region they represent who have an interest in the bill, she said.
When asked about the proposed tour, Independent Senator Yuen Pau Woo (B.C.), who sits on the committee and serves as the "facilitator" atop the Senate ISG, told The Hill Times in an emailed statement that "It should be possible for all relevant witnesses to travel to Ottawa or to deliver their testimony by video conference."
"Individual senators have already received lots of input from interested parties so there is no shortage of material for our review of the bill."
Unaffiliated Sen. Richards, who sat for a short time as a member of the ISG but has often voted the same way as the Conservatives, declined to comment on the bill.
It is rare but not unprecedented for a parliamentary committee to hold cross-country hearings. The House International Trade Committee visited eight Canadian cities during a marathon 2016 study of the Trans-Pacific Partnership trade agreement, as the government decided what to do with the agreement, which had been negotiated by its Conservative predecessor.
'Kill the bill'
The six Senate Conservatives on the committee will work to drastically alter the bill, and "we are not going to do anything to speed [the study] up, for sure," said Sen. Plett.
"This bill needs major, major amendments. First of all our preference, of course, would be to kill the bill," said Sen. Plett.
"Canadians have been told very clearly by the prime minister, he has no intention of calling an early election. Which means that we will in all likelihood be there until about June 21, and maybe later."
"We don't want to be obstructionist…if we cannot defeat this bill in its entirety, we want to do whatever we can to improve this bill. That will be done by amendment proposals, and hopefully we can get some passed."
Sen. Galvez—who holds a PhD in environmental engineering and worked as an expert on pollution control before entering the Senate—said she had concerns related to three aspects of the bill: discretionary powers for the minister, clarity for industry, and public consultations for environmental assessments. She also said leaving the current regulatory regime in place is "not acceptable," and that it was "killing the economy."
Sen. Simons, the Independent from Alberta, will also be working on ways to amend C-69.
"I've been totally immersing myself in the  fine detail of this bill. To me it's a very flawed piece of legislation," she said, adding she had met with lobbyists and interest groups representing the natural resource industry and environmental advocates.
Sen. Simons said she was concerned the bill would bring in a regulatory system for hydrocarbon and renewable resource projects that would be "unintelligible," and "not reliable." She also said she was worried about the broad discretionary powers afforded to the minister, and a "laundry list of things that must be considered for every project" that could open the door to litigation or confusion among the parties involved.  
"I think this bill can be saved, but not without a lot of hard work."
Sen. Simons said she wants the bill to be dealt with before the election.  
"For me, dawdling and dragging it out, and hoping to kill it by letting it die on the Order Paper, I don't think that's a good strategic option for Albertans. There may be some Conservative Senators who disagree, who see letting it die on the Order Paper as the best possible outcome…In my conversations with people in industry, that doesn't seem to be the preferred option."
Sen. Plett said seeing the bill die on the Order Paper when Parliament rises in the spring "is hopefully not something that we're going to need to do. It would be our preference that the bill be brought to a vote before that. But listen, if the government is going to be entirely uncooperative, and not listen to amendments, then we are going to do whatever is in our toolbox to do."
peter@hilltimes.com
@PJMazereeuw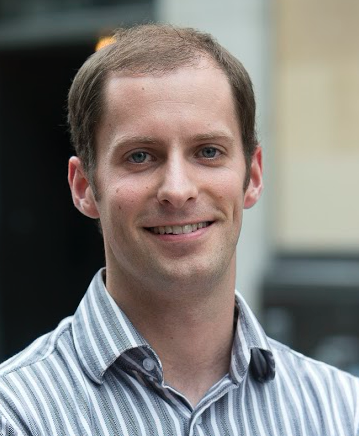 Peter Mazereeuw
Peter Mazereeuw is a deputy editor for The Hill Times covering politics, legislation, and the Senate.
- peter@hilltimes.com