Former veteran NDP MP Svend Robinson, who wants to make a federal political comeback, says it is inappropriate for ex-leader Tom Mulcair to take public swipes at NDP Leader Jagmeet Singh, especially when the party is taking a political beating. 
"I have great respect for Tom Mulcair. … I would respectfully suggest to Tom Mulcair that he button it up when it comes to comments about his successor as leader," said Mr. Robinson, who served in the House from 1979 to 2004, in a recent interview with The Hill Times. "It's not helpful, and I think it's inappropriate frankly that, as leader, he should be making comments, issuing commentary on the current leader."
Since leaving politics, Mr. Mulcair has been making waves as a political pundit for his comments about Mr. Singh. In a recent appearance on CTV's Power Play, Mr. Mulcair said "several" other candidates have confided to him that they won't seek re-election.
Mr. Robinson said he doesn't think Mr. Mulcair needs to retire from punditry, but that, if he is "committed" to the party's success and its values, he should refrain from opining about his successor. "He has an important role to play in terms of his perspective. But I think I would respectfully suggest to Tom Mulcair that that's [his comments] not helpful at all," he added. 
Mr. Robinson's return to politics coincides with the departure of several veteran NDP MPs. So far, eight have announced they won't be running in October's federal election, including Hélène Laverdière (Laurier-Sainte Marie, Que.) and David Christopherson (Hamilton Centre, Ont.). High-profile stalwarts  Nathan Cullen (Skeena-Bulkley Valley, B.C.) has yet to announce his plans. Mr. Cullen is expected to make a decision after the byelection in Burnaby South, B.C., where the beleaguered NDP leader, Jagmeet Singh, is vying for a seat.  
He said his return may be an opportune moment to stage a political comeback. "I've had 25 years of experience as a Member of Parliament. If you look back at my record—I was one of the most active Members of Parliament," Mr. Robinson said. "If I can put that experience to work, and if I can strengthen the team when some of the veterans are leaving, maybe that's a good thing."
Though the party only has a few months to go to turn its fortunes around and rebuild its depleted war chest, Mr. Robinson is optimistic about his chances of representing part of his old riding, North Burnaby, which has since been reconfigured to absorb North Seymour. The riding hosts "ground zero" for the Trans Mountain pipeline project and has been the site of fierce protests against the expansion. He faces off against rookie Liberal MP Terry Beech, who won the riding by a 6.5 per cent margin. It's a vulnerable seat for the Liberals who are hoping to forge ahead with the expansion.
Mr. Robinson refused to wade into a discussion about whether the NDP would withdraw its support for Mr. Singh if he failed to win his byelection, which, along with two other byelections, is slated for Feb. 25. "I'm confident that he's going to win, and I'm planning on joining a team that Jagmeet is leading," Mr. Robinson said. "I don't want to speculate on that—unlike Tom Mulcair."
Mr. Robinson pushed back against the notion that the departures announced so far reflect a demoralized caucus. "It's a personal decision for everybody. … Every person has their own story, so I wouldn't draw any conclusion that people are jumping off the ship because they're unhappy," he said.
Before he announced his return, Mr. Robinson spent a couple of months door knocking to gauge interest in his potential comeback: "I was hearing again and again that we've got to take action on the environment, particularly on climate change." Unlike the party boss, Mr. Robinson has been unequivocal in his opposition to new oil and gas projects and has called for a "radical transformation" to renewable energy.
The landmark report from the International Panel on Climate Change, which describes worsening food shortages and wildfires, was one of the chief reasons that propelled his return to politics. He said he totes a well-thumbed copy of the climate report wherever he goes. Issues around affordable housing, particularly in British Columbia where longtime residents are being priced out of their old neighbourhoods, was another motivator.
It will mark his second attempt at a comeback. His political career ended in 2004 after he admitted to stealing an expensive diamond ring from an auction. He said the theft was due to a mental health disorder and was given a conditional discharge. After leaving politics, he spent more than a decade working in international aid. His last stint was working in Geneva, Switzerland, for the Global Fund to Fight AIDS, Tuberculosis, and Malaria.
In his 25 years in politics, Mr. Robinson developed a reputation as a maverick in his refusal to align himself neatly with the party line. He noted that he was among only two MPs—along with Libby Davies—who backed Jack Layton's bid to become leader when he was relatively unknown, and drew comparisons between Mr. Layton and Mr. Singh. 
"The media wrote him [Mr. Layton] off. But once he actually got in there and was able to demonstrate what an incredible leader he was, things turned around," he said. "I'm hopeful that once he [Mr. Singh]  gets in the House, once people can actually see him going toe to toe with Justin Trudeau, that things will be different."
China's human rights record has worsened, says Robinson
The ongoing diplomatic dispute with Beijing and Ottawa over the arrest of Huawei executive Meng Wanzhou and the subsequent detention of two Canadians in retaliation underscores how much worse China's human rights record has gotten, according to Mr. Robinson.
Almost three decades ago, Mr. Robinson himself was tangled up in a potential diplomatic disaster with Beijing. As the party's foreign affairs critic at the time, in 1992, he led a multi-partisan parliamentary delegation to China after the Tiananmen Square massacre in 1989.
At the risk of angering Beijing officials, Mr. Robinson and two other MPs, the Liberals' Beryl Gaffney and then-Progressive Conservative MP Geoff Scott, met with families of the dissidents who were killed or imprisoned in the protests. While en route to a press conference after those visits, Chinese authorities stormed their bus and hauled them off to a police station for several hours before they were escorted as they boarded a Hong Kong-bound flight.
"Instead of being kicked out, I could have been in a locked room, denied access to lawyers, with lights on 24 hours and subject to what Amnesty International has defined as torture," Mr. Robinson said, referring the conditions that the two detained Canadians are said to be facing.
Mr. Robinson said he hasn't been back since. "I won't be able to lead any human rights delegations [there] in the future," he said.
Correction: A previous version of this article incorrectly stated that Charlie Angus had yet to announce his plans. He has, in fact, been nominated to run in his riding.
bpaez@hilltimes.com
The Hill Times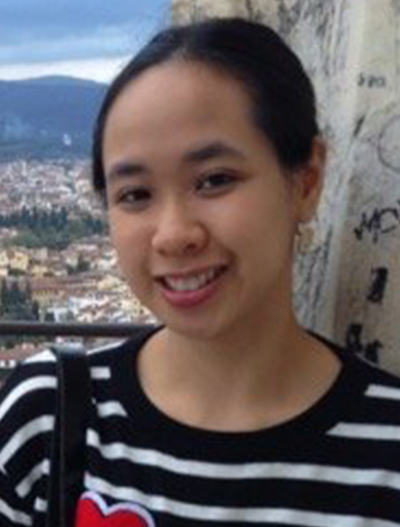 Beatrice Paez
Beatrice Paez is the digital editor at The Hill Times.
- bpaez@hilltimes.com