Good Thursday morning,
Prime Minister Justin Trudeau will be stepping away from the cabinet retreat for a one-on-one meeting with Quebec Premier François Legault. Their meeting comes as Quebec works on its plan to introduce a values test for immigrants, which they will be required to take after three years of living in the province. Though the PMO's agenda does not indicate what the meeting's agenda includes, immigration is likely one issue the two leaders will touch on. Mr. Legault will meet with the PM at the Delta Sherbrooke, where the Liberal cabinet is holding its retreat, at 8:45 a.m.
After they meet, Mr. Trudeau is convening a cabinet meeting at around 9:20 a.m. Today's schedule also calls for a "Cabinet Retreat family photo" at 4 p.m., with media being allowed access for the photo-op. Cabinet will meet for a working dinner at around 7:15 p.m.
Here's what else is happening today:
House Foreign Affairs Committee members are back on the Hill to vote on the Conservatives' request for a briefing on Canada's diplomatic dispute with China over the detention of two Canadians. With the Liberals outnumbering the opposition members, its request to have John McCallum, Canada's ambassador to China, appear before the committee is not guaranteed to pass. Mr. McCallum is actually back on Canadian soil for the Liberals' cabinet retreat in Quebec. The committee meeting is set for 1 p.m. in room 415 of the Wellington Building.
The Parliamentary Budget Officer plans to release two new reports online, including one that costs the government's Fall Economic Statement. That's at 10 a.m.
While the Trudeau cabinet meets behind closed doors at its retreat in Sherbrooke, Que., the government is dispatching a few of its lieutenants for some funding announcements. Rodger Cuzner, parliamentary secretary to the labour minister, is in Arichat, N.S., to announce support for rural businesses in Cape Breton and the local tourism industry. That's at 10 a.m. at the municipality of the County of Richmond's municipal offices.
Over in Surrey, B.C., Liberal MP Randeep Sarai is being sent on behalf of Innovation Minister Navdeep Bains to deliver funding to B.C. businesses in the health sector.
What the newsroom's reading:
Liberal bows out of Burnaby byelection after singling out Jagmeet Singh's race: Karen Wang raised eyebrows over comments she made to supporters that referenced the NDP leader's ethnicity. (via the Canadian Press)
China shrugs off international criticism over death sentence for Canadian: Beijing's spokesperson on foreign affairs said Canada has few allies it can actually count on to apply pressure on China to grant clemency for the Canadian facing the death penalty. (via CBC News)
RCMP getting civilian oversight after years of harassment allegations: The new measures were informed by a report that looked into harassment issues within the force's ranks. (via CBC News)
The Hill Times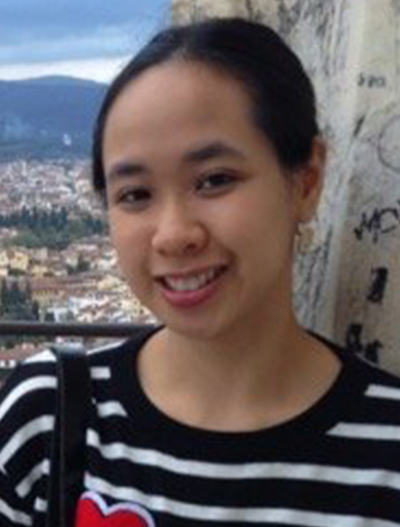 Beatrice Paez
Beatrice Paez is the digital editor at The Hill Times.
- bpaez@hilltimes.com