Protest actions, like the ones that spread across the country and internationally in support of the Unist'ot'en camp in northern British Columbia this month, may not sway the hearts and minds of the general electorate about the government's record on Indigenous issues come election day, says a pollster. But according to experts and First Nations leaders, the police and government response in the face of opposition to pipeline construction in Wet'suwet'en territory is just the latest example of a Liberal government that's long on rhetoric about its relationship with Indigenous people, but short on follow-through.
"Every time we see a conflict over land use between First Nations and a province or industry or the federal government, I think it's really a pinch point in the relationship. It's an example of where the pressure just mounts and overflows and the genuine face of Canada emerges," said Hayden King, executive director of the Yellowhead Institute, an Indigenous policy think tank at Ryerson University.
The Liberals have done "a very good job at symbols and rhetoric when it comes to the Indigenous-state relationship," Mr. King added, but when incidents happen—such as the Jan. 7 arrest of 14 people as RCMP officers enforced a court order allowing workers access to a construction site in Wet'suwet'en territory for a Coastal GasLink natural gas pipeline near Houston, B.C.—"it becomes clear that it's business as usual."
In the 2015 campaign and since, Prime Minister Justin Trudeau (Papineau, Que.) has repeatedly said there's no relationship more important to Canada than the one with Indigenous peoples. But despite a call for a renewal, critics say that the Liberals are merely doubling down on the same colonial structures that created the schism they say they're trying to repair.
That was evidenced by the response to checkpoints erected in B.C. by a clan in the Wet'suwet'en nation, the hereditary chiefs of which, unlike the elected band councils in the territory, did not give consent for the construction of the natural gas pipeline on their lands. The TC-Energy (formerly TransCanada) project, first proposed in 2012, would see a liquefied natural gas pipeline run 670 kilometres from Dawson Creek to a processing plant on the coast in Kitimat.
After the Jan. 7 arrests, which the Unist'ot'en clan described as being carried out with "excessive and brutal force," the chiefs came to an agreement with Coastal GasLink on Jan. 10 to allow them access to a forest service road and bridge for their pre-construction work.
"Our people faced an incredible risk of injury or death and that is not a risk we are willing to take for an interim injunction," the Unist'ot'en said in a statement.
In response to the arrests, Mr. Trudeau said the situation wasn't "ideal," but that it was important for the rule of law to be respected.
But the law isn't on the government's side, said Judy Wilson, chief of Neskonlith First Nation in the Secwépemc territory and secretary-treasurer of the Union of B.C. Indian Chiefs (UBCIC).
In 2014, the Supreme Court of Canada upheld Aboriginal claim to unceded land (where there are no treaties in place), and reinforced a government's duty to consult and obtain consent for its use.
Band councils cannot give consent for use of land throughout an affected territory, Ms. Wilson said, as the people collectively have the inherent title and rights—not the councils and not the federal government.
Reconciliation 'will never be achieved through force': Bellegarde
Speaking at the opening of a Canada-Assembly of First Nations leaders meeting in Ottawa on Jan. 14, national chief Perry Bellegarde addressed the Unist'ot'en arrests, saying that "it was not respectful of our laws, of our people's rights."
First Nations law was "vetoed by Canada's domestic law when they assumed Crown sovereignty over our lands and territories," he said, but there is room for common, civil, and First Nations law to co-exist. "And this work and this process and that word 'reconciliation' we know will never be achieved through force."
Sitting beside Mr. Bellegarde in the Wellington Building meeting room, Mr. Trudeau didn't address the arrests or the ongoing protests in his own opening remarks, but the week prior he told reporters in B.C. that "we're in a time of figuring out how to do something new, which is to make sure that when we build projects we are properly engaging, listening to, and working with everyone who will be affected by that."
He added: "There are going to be moments where that doesn't work out as well as it should and we're going to need to learn from those moments."
The Liberals are not respecting previous court cases or complying with a Canadian Human Rights Tribunal decision that found the federal government is underfunding child welfare on reserves, said Pamela Palmater, a Mi'kmaq lawyer and associate professor who holds the chair in Indigenous governance at Ryerson University. Promised federal legislation to hand authority to Indigenous governments for child welfare services has yet to materialize.
"Either he means what he says but none of his ministers have the confidence to fulfil it, or he really is just about broken promises," she said.
There are a series of domestic or international statutes or "norms"—whether it's the United Nations Declaration on the Rights of Indigenous Peoples (UNDRIP) or Section 35 of the Constitution that affirms the rights of Aboriginal people—aimed at improving the country's relationship with Indigenous people and leading towards reconciliation, Mr. King said.
"What the Trudeau government is doing is interpreting those legal principles or norms in a way that reinforces the supremacy of Canadian confederation."
A June report examining the Liberals' promised Indigenous Rights, Recognition, and Implementation Framework by the Yellowhead Institute found that while there were "welcome changes including resources for program and service delivery, there is also a clear attempt to maintain a modified version of the status quo, and as such, an effort to mislead First Nations on the transformational nature of these changes."
In November, the Liberals backed away from promised legislation that was to play a part in this framework following pushback.
People can't have things both ways when it comes to the rule of law, said Andrew Balfour, associate principal at Navigator and a former Liberal staffer. He noted that just like the Coastal GasLink project was given the green light via a court injunction, the Trans Mountain pipeline expansion is currently on hold because of a court decision. And in enforcing the law, the RCMP is simply doing its job, he added.
This has been "a real missed opportunity for the Trudeau Liberals," said Prof. Palmater. "[Mr. Trudeau] came in after one of the worst prime ministers ever as far as First Nations are concerned" and, despite promising to do things differently, "has broken every single one of those promises in very brutal fashion."
NDP MP Nathan Cullen, whose Skeena-Bulkley Valley, B.C., riding includes the Wet'suwet'en territory, said expectations for the Trudeau government were high, but it feels "too much like the same" compared to governments past.
He said there's precedent for how the government can work with hereditary and elected Indigenous leadership, pointing to a recently signed agreement on child welfare between the two Wet'suwet'en groups of leaders as well as the B.C. and federal governments.
"In terms of looking for a path forward, there is one available, and for Trudeau not to have taken that, is very frustrating and creates a whole bunch of conflict and uncertainty for everyone involved," said Mr. Cullen, who visited the blockade site on Jan. 7.
Ms. Wilson said that when it comes to election time, she thinks things will follow a similar path for Mr. Trudeau and his party as it did for Crown-Indigenous Relations Minister Carolyn Bennett (Toronto-St. Paul's, Ont.) and the framework.
"That sort of blew up in her face and I think the same approach will be happening to Trudeau because people are becoming more and more aware of what actually he's doing," she said.
While they may not have checked off every box, the Trudeau government is making a lot of strides, said Mr. Balfour, pointing to progress made on reducing the number of boil-water advisories (78 have been lifted since 2015, with 62 remaining) and the level of consultations carried out with Indigenous communities.
There have been horrible wrongs inflicted on Indigenous people in Canada for centuries, Mr. Balfour said. "Can you fix all those things in one mandate? No. Can you fix them all in a decade? No. It's going to take a really long time, but I would say they're certainly doing a lot more than any other federal government we've seen in history."
Protest movements don't change minds of decided voters: pollster
Despite the temporary agreement with Coastal GasLink, supporters of the Wet'suwet'en have continued to hold rallies and demonstrations, and set up blockades throughout the country. Activities have ranged from rolling highway blockades in Ontario, to marches in downtown Vancouver, to shutting down a TC-Energy facility in Hamilton, Ont.
Since the RCMP moved in on the Unist'ot'en camp, protesters have followed Mr. Trudeau to make their displeasure known at his public appearances and town-hall sessions in Kamloops, B.C., and Regina, Sask. They also set up shop outside of Rideau Hall on Jan. 14 to greet government officials attending the swearing-in of new cabinet ministers.
But while protest movements, in general, "have the ability to excite, motivate, engage a base that is already motivated," they don't "generally have the effect of changing hearts and minds," said Shachi Kurl, executive director of the Angus Reid Institute.
The institute delved into research on public opinion of Indigenous issues and the government's handling of them last summer, finding deep divisions across the country. Among the study's findings were that one-third of Canadians polled said the government has put too much money into Indigenous issues, and 53 per cent said there should be no special status for Indigenous people in modern Canada.
When looking at the numbers, the broader question for Mr. Trudeau is whether he's likely to attract some of the people who are concerned about or expressing some pushback around the priority placed on reconciliation. "Are those his likely voters or are they already locked in, in different places on the political spectrum?" Ms. Kurl said.
Making an appeal for the supremacy of the rule of law may be an attempt to attract the more centre or conservative-leaning voters, said Mr. King. But as the head of government, the prime minister has to stand up for the rule of law, regardless, said Mr. Balfour, not as a ploy to gain votes.
The recent protest action has helped people come together and strengthen their resolve, Ms. Wilson said. "You can bet we're going to be a strong voice in the federal elections coming up in regard to if [Mr. Trudeau] returns to office or not," she said.
cevelyn@hilltimes.com
The Hill Times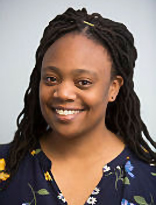 Charelle Evelyn
Charelle Evelyn is a managing editor with The Hill Times.
- cevelyn@hilltimes.com